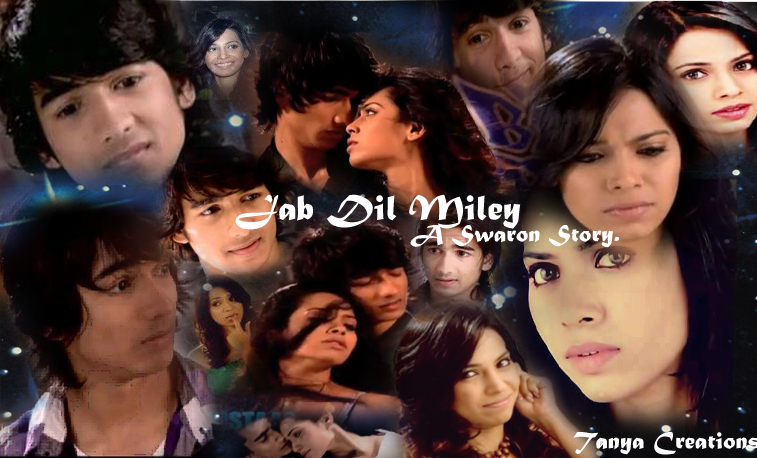 Guys, let me tell you firstly that this chapter can be little adult version..so readers under 16,read at your own risk!
PART- 10

It has been 9 days since that dinner party at Ayesha's place..She just joined St.Louis 2 days back..and was quite impressed with the college and everything..Rey and she was becoming very good friends soon as their likes and dislikes were almost same.
Whole dazzling team was in rehearsal hall..Sharon and all the girls were so tensed and nervous whereas boys were enjoying their situation.
Sh:How can they do this to us! Are we idiots or what..hamesha yeh girls ke sath hi kyun hota hai! She shouted on the boys.
R:Sharrooonnn'she was trying to calm her down'.
Sh:Shut up'you all'just zip your mouth and finger on the lips..
Swayam and all instantly put fingers on their mouths.
Sharon was again and again imitating today's notice.
Sh Imitates again: We are glad to tell you that our college is celebrating spring fling tomorrow..and would like you all to be there in night 8:00'
Girls can wear sareee where as boys are happily allowed to wear anything but little formal.
And again hearing this imitate..boys went laughing.
All the gilrs:SHUTUP BOYS!
V:yaar jab tum logon ko saari peheni hi paregi tu yeh sara drama kyun..i think tum logo ke paas jitna time bacha hai..ghar jakai us time ka use karo..and select your sari's..am I right boys?
Sw:Yes..tum log be wajah panic karrahe ho..
Sh:what? Be wajah..hum ne kabhi saari nahi pehni hai..how are we going to handle it..
All the girls: Shar..may be its just you who have not wore saari yet..but we all have'so best of luck..yes even Ayesha had wore saari..i saw her pics..
Sw:opps'good luck Sharon..he said and left .
It was almost 7:30 and Sharon was still in her house..trying to wrap saari..than finally she google the process..and wrapped it..It took her long 1 hour..everybody was already in college..whole college was glittering with lights and beautiful decoration.
"Neha wearing golden and red saari"
"Ayesha wearing white saari"
"Simi wearing cream and blue saari"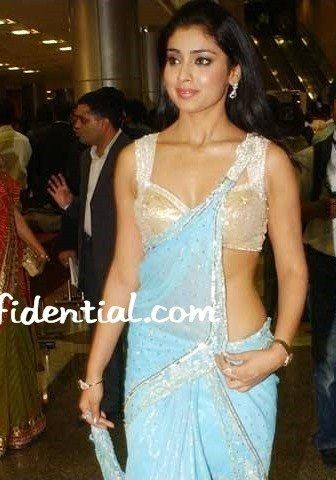 "Rini wearing yellow saari"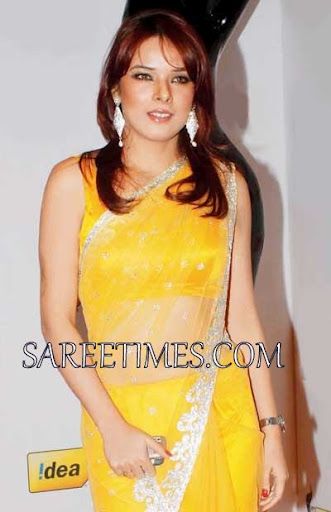 All the girls were looking so pretty that boys could not take their eyes off from them.
"Swayam wearing black and grey formal dress"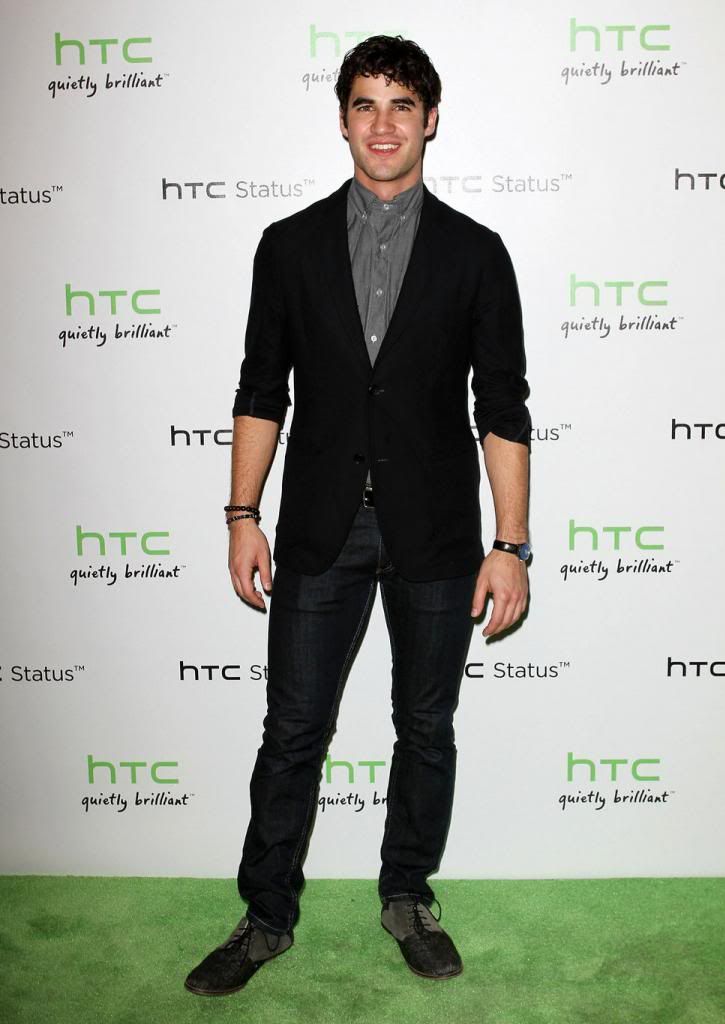 "Rey wore total black"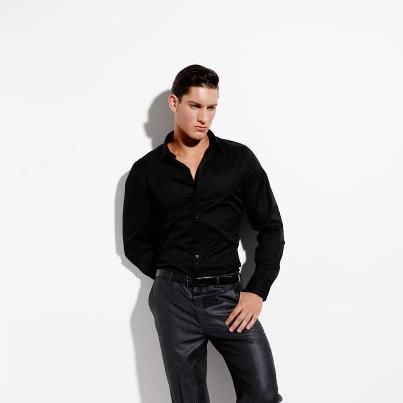 Swayam noticed rey and Ayesha looking at each other'he felt like rey and Ayesha likes each other..why not they both were perfect for each other in anything.
All were waiting for Sharon.
Ayesha called her and ask her that how much more she is going to take to reach here..
A:guys..she is on her way..actually she was stuck..she did not know how to wear a saari..its her first time'she said and laughed.
Swayam was eagerly waiting for Sharon..he wanted to see her in saari..He loved girls in short dresses but somewhere knew that Indian saari doubles the beauty of girls'He was continuously looking towards the main entrance'on which a red carpet was kept with red roses on it..
Sharon steps on the main entrance..she was hell nervous'on if her saari unfolds anytime..swayam had his back at her but other sees her and called her name..SHARON!
R:wow..she is looking stunning'
Swayam slowly turned to look at Sharon..and the sight blew his mind to another level..He saw a diva turned into a delicate blossom..nervously walking towards them.
Sharon wore a red and silver saari with a pair of diamond earring and no more jewellery.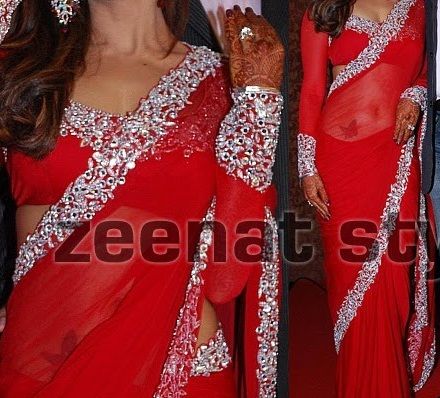 ____________________________

Swayam had a silly smile on his lips..and his heart was beating at the most high pace even than before..He could not take eyes off from her..he noticed the LOVE ME tattoo on the left side on her visible navel..which was hot enough to sent shivers into him.
Sh:Umm..hi guys'she said to all but indirectly to swayam.
Swayam still couldn't answer her.
All:Hi..you look so gorgeous Sharon..
Sm:yeah..i wonder you will be the spring fling queen..but do not know about a king'and she gave Sharon a side hug.
The party went on with everybody dancing with each other'suddenly music changes into a slow track..vickey danced with neha'simi with nil..rini and amar..and rey and Ayesha'
Sharon and swayam just stands on the opposite side on counter..taking glances of each other..
Sh to herself: he looks to good today..oh god help me..i am loosing control on myself..he look so cute..
Sw to himself: I have never seen someone as beautiful as her today'this saari looks so wonderful on her delicate figure'gosh'I am loosing it..she is making me weak..
Sharon though to talk him about keep in distance from Ayesha..but talking here in crowd is not such a god idea she thought..so she texted him.
Meet me in computer room alone..urgent..
Sharon.
He read the message'and look here and there for Sharon but I in vain..she already left for computer room'
Swayam was confused but he walks to the computer room and enter it..he saw sharon standing there with her back towards him..her hairs were on her one shoulder and her back was bare..her blouse was only keeping the hold with the single strings keeping it on place..
Sw:you called me here?
She turned and show him..her diva attitude again..
Sh:YES! ..she said and her fold her arms on her chest.
Sw to himself: delicate blossom se wapas diva ban gaii'arrghh.
Sw:kya hai jaldi kaho..i don't have time..
Sh:listen mere paas bhi ziada time nhi hai..mene tumhe sirf warn krne ke liye bulaya hai..better stay away from Ayesha okay! She said in an angry tone.
Sw:what..aur agar na raha tu..
Sh:don't challenge me..usse dour raho..mene ab agr tumhe use chpakkte huye dekha na..tu..tu..
Sw:tu daddy se punishment dilwaogi..you monster..he said and smirked.
Sh:I hate you..you are such a jerk..
Sw:I hate you too' you little monster..
Sharon turned to leave the room..but suddenly stops in her way when felt that her boulse string her opened..she placed her hand on the strings and a lone tear rolled down from her eyes.She sticks her back to the wall..swayam noticed her tear..and got confused..he walks towards Sharon.
Sw:hey..you crying..i did not mean..what happened Sharon..
Sh:wwoh..woh actually mera blouse khul gaya hai..she said while crying and lowered her gaze.
Sw:Oh..i think I can call simi or anyone here..
Swayam called simi..but her phone was unreachable..than he called neha..she picked up the phone but due to the high sound of songs out there..she could not understand a single word.
Sw:Woh actually..no one is picking up..should I help you? He said in a low voice'
Sh:Umm..actually no'I'll do it myself..can you turn other side? She said with her head down.
Swayam quickly turned his back on her..and waited for her to tie her string again.Sharon was trying too much but it was almost impossible for her to tie it herself..She gave in..
Sh:Umm..swayam?
Swayam did not turn but replied her.
Sw:Yeah..you done?
Sh:No..actually its not working..i think you should help..She said and lowered her gaze.
Swayam smiled on how shy she is..turned towards her.Sharon turns her back towards swayam..swayam remove her falling hairs fom her back and placed it on her one shoulder..his felt his breath chocked in his throat..He felt like touching her back..her back was fully bare from her nape to her waist..though he had seen her bare back'but today he was going to touch her..He moved his hands towards her back..and hold the strings'Sharon felt shiver in her entire body and closed her eyes.
Sh:Who actually..thora dherai karna because mene pehle hi dori kaafi zoor se kheench li hai..may be ar again kit u toot jaye..
Swayam was carefull because of the dori will be break..they could be in more akward situation than it'His cold fingers were massaging her warm back lightly..in the last when he pulled the dori little tightly for completing the process..sharon sighed on it and moved her body upwards in pleasure..it was tied now and swayam remove his hands..sharon was about to leave when swayam rubbed his cold finger on her back..making her stiff'he did not do anything..he just wanted to have a touch of her back..he removed his hands..and without saying a word more leave the room.
The party was on its edge..it was the time for most hottess guy and girl to be spring fling queen and king..
They all were excited to know the result..no one was expecting anything because the voting did not take place this time..this time there were judges who would spot the guys and girls and will select directly from the party itself..
Continue..scroll down..