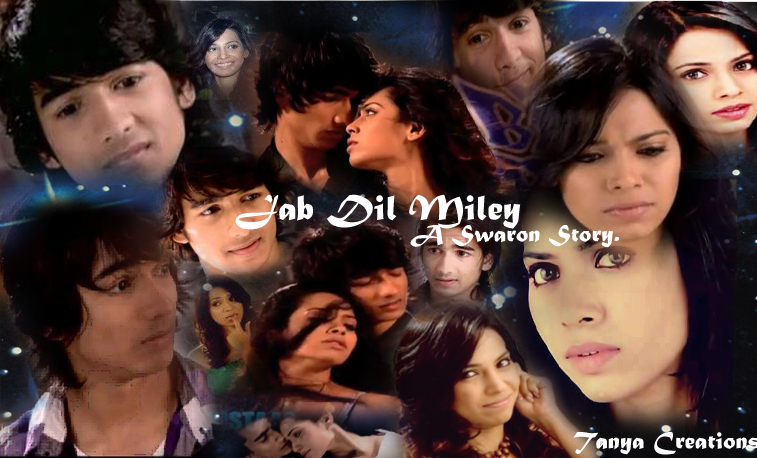 PART- 9
Sharon was quite nervous on how to inform Ayesha about her unknown and unwanted guest for tonight.She was thinking of some idea to tell her.It was 4:00PM and they will be here at around 8:00..She finally decided to tell Ayesha something random about them.She walks upto her who was busy in her college assignment on the table and sat beside her.
Sh:Aysh,I wanna tell you something!?
A:Yeah,Shoot! She said whilw still working on her project.
Sh:Actually you know..I want you to join my college..I feel really alone!?
A:Okay,Now THIS will be my last project in KR college..I will promise I join it next week! She assured her and smiles.
Sharon knew asking it from her is easy as she will never ignore her wish.
Sh:Thanks! And'She stops in between and look upto god and mumled something.
A:What and?
Sh:And I have invited some of my friends..actually my whole team at your house for dinner..i thought they will love to meet you! She said'
A:What?Shar! You invited them HERE!? I don't even know them..okay I can't do anything now since you have invited them already..Which day? She said while getting relax.
Sh:Umm..woh actually'be relax Aysh..umm..
A:SHOOT! She yelled at her.
Sh:Today itself..at 8:00 in night! She said while her eyes closed.
A:What! Great..now I am suppose to greet them on my very important project's working day!
Sh:Sorry!
A:What will they eat..you know it!?
Sh:Indian..all of them! She said with a huge grin.
A:You will help me'come to the kitchen..
Sh:yayy! Okay..I will up there in 2 mins..I will change.
They were in the kitchen making some rather excellent food for them.Sharon decided to made desert'and Ayesha goes for main course.Sharon love Gulaab Jamun so she was making it for desert..and was making some vegetarian and some non-veg both.
Aysha got ready by the time and Sharon was still doing some last touches with her gulaab jamun.Ayesha came out of a room wearing a yellow kameez salwar..with just a pair of earrings.
Sh:Do we still have to wear Indian today even?
A:Yes,salim chacha only allowed us to wear modern clothes out of the house..and we are suppose to wear traditional on house no matter what!
Sh:Argghhh..okay! I go change!
She was in the room when door rings.Simi,rini,neha,vickey,rey,amar,bharat and nil were there on the door.
All:Hey Ayesha! They all said with a cheerful voice.
A:hey guys, impressive haan you already recognize me..come in..
They all went in and look the surroundings of the house.It was almost like a big mansion..it was beautiful and surrounded with wooden patterns and lots of picture all over.They all made themselves comfortable.
A:So,guys how are you all doing..btw Sharon in her room..she is changing you know..you all know me how about introducing yourselves?
Sm:hey I am Simi..Simi Khurana..Sharon's friend..She is rini..vickey..neha,his gf..bharath..nil..amar..and he is rey!
R:Umm..Hi Ayesha! Sharon talks about you a lot! You both seems like a sister? He said while smiling politely to her.
A:More than sister you know..almost I am her MOM everytime..controlling her is a tough work you know..She is just like a little kid sometimes..Ummm rather all the times'Hey Sharon told me about you..She thinks you are sweet! And where mr.swayam..jitna mene uska suna hai..tum main se who koi naho ho sakhta! Is he coming?
R:yeah,He must be on his way here'he was busy in some work!
When a door suddenly opens..and Sharon comes put wearing black backless dress..with a diamond bracelet with it..Almost no makeup except her pink lipgloss.She was looking goddess of beauty in black..giving competition to her fair complexion.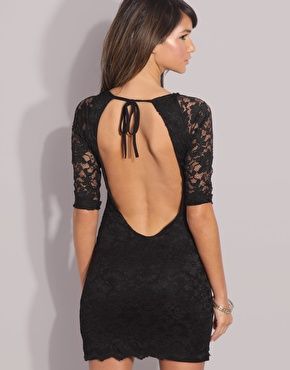 Sh:Hey guys..wats up haan?
A:Shar! You was suppose to wear india..remember?
Sh:let it me my mom..it's fun'
R:Its not fair Sharon why do you always plan to kill us all by your looks'you look stunning'?
Sharon gave a glare to Ayesha.
Sh:Long story..leave it rey..simi? hey everything good'Indian kurti and all han? Someone is looking gorgeous!
Suddenly a door bell rings..she was standing so she decided to check it up.She opened the door and find swayam standing in front of her wearing black tee..and deep black denim..looking as handsome as always.Swayam was stunned looking at Sharon this avatar.She could not take her eyes off from her.She was looking like an angel.Sharon felt little strange watching swayam looking at her that way.Her cheeks turned little red and she lowered her gaze.
Sw to himself: Am I dreaming? She looks angel! Ahh kill me god! Her red cheeks are hot!
Sh to herself: Umm black suits him'he looks so handsome in it..just like a greek god!
Ayesha was standing near them.
A:Ahem Ahem guys'mein bhi yahan hoon!
They both come out from their beautiful trances.
Sw:Hey,Ayesha rite?
A:Yeah,Swayam rite! Come in..I perhaps knew it will be you..Sharon talks about you a lot..
Sw:And obviously not good once..he gave Sharon a glance and moves towards Ayesha.
A:ahh,forget it..you come in'we all were waiting for you!
Swayam and Ayesha entered the dining area where everywhere were sitting..beside both of them Sharon come walking slowly.
They all sat themselves and vickey and nil without any hesitant took juices out from fridge..they were having some chit chats with each other.
Sharon notices that swayam was getting quite comfortable with Ayesha..which was good but getting over comfortable was making her worried as she think swayam as a pervert and a rich kid..and Ayesha is really a sweet girl.Swayam getting closer to her is not a good sign for her.She was kept starring at both of them as Ayesha notices that Sharon was starring all the time while Swayam was talking to her.As,the matter of fact swayam was ONLY talking to Ayesha..he was trying to make Sharon jealous.It was late now as everybody was hungry.
A:I think guys it's time for dinner..we should eat now..phir baaein hoti rehengi! So let's go to the table..
Everyone walked to the table..Sharon stood from the sofa and was walking upto table when swayam hold her wrist and stops her.
Sw:Umm,You asked her about joining our college..leaving KR?
Sharon stares at him as he just did not kiss or touch her again..which he always used to do when he stops her before.
Sw:Hey..earth calling Sharon!
Sh:yeah'I mean yeah I asked..she accepted it..she will join St.Louis next week..
Sw:You sure?
Sh:She promised ME!
Sw:yeah,right!
And they walks upto table..only two seats were left besides each other..They sat themselves on it.
Sw:Wow..Ayesha I think you are quite intelligent..made veg and non-veg both!Good..as I am VEG you know!
Sharon was drinking water and hearing his statement made her cough like hell.
A:Wow,even Sharon is VEG you know..but I guess you both are the only two who are veg here'even I am non-veg! She said while smiling on him.
Swayam was shocked hearing that even Sharon is veg.She never seemed like a person who loves eating vegetables and all..but she is apparently.
It was a time of desert now..
A:So,All of you do you like gulaab jamun?
All:It's a lame question..who doesn't..and who doesn't is a jerk!
Sh:Ahem ahem ahem'and she laughs.
A:I don't!
Bh:Even rey don't!
Sw:but I love it..i can eat dozens of it..she said excitedly.
A:Strange..even sharon loves it the most!
Sharon and swayam stares at each other they were surprise at how is it possible that there likes are quite matching.
Sw:I think no one can make a gulaab jamun like these..jis ne banaye hain uske haath choom lene chaiye..Ayesha ive me your hands!
Swayam took a glance of Sharon..to see if she was jealous or not.
A:well in that case..sharon is just next to you'take her hands..because the maker of these wonderful gulaab jamun is her..She said while laughing.
Sw:Woh actually meetha thora ziada hai..he said but eats another one.
Sh:Thankyou!
Sw:haan??? He asked all confused.
Sh:Nothing..i said thankyou! And smiles.
Dinner was all done..
Sw:Ayesha'who actually we need to talk to you on some important thing..actually that is our main reason of coming here..
A:I am IN! she said and gave a side glance to confused Sharon and team.
R:What?
Sw:yeah..i am confused..
Sh:do you even know what will they be talking about?
A:I am in team'count me in'next week I will join st.louis than dazzlers..
All:What how do you know!? They shouted in shock.
A:Oh..please yesterday Sharon told me about that they need one moe dancer..and when she asked me today to quit KR and join st.louis..i was confirmed..As Sharon doesn't need to talk to me for anything'I know her since our childhood'.she is my little sissy you know..
Sh:Yaani main faltu main itne mehnat karke gulaab jamun banye..tum pehle nahi bata sakhti thi kya aysh?? And give her a deadly glare.
R:woo.wooo stop now..we should be happy that she accepts to join us..
All:yeah..so party on this weekend'?
Sw,Sh,A,R: Why not! Lets party..
(continue on Pg 27..check out)



Edited by Tanya_Swaronluv - 02 January 2013 at 2:58am