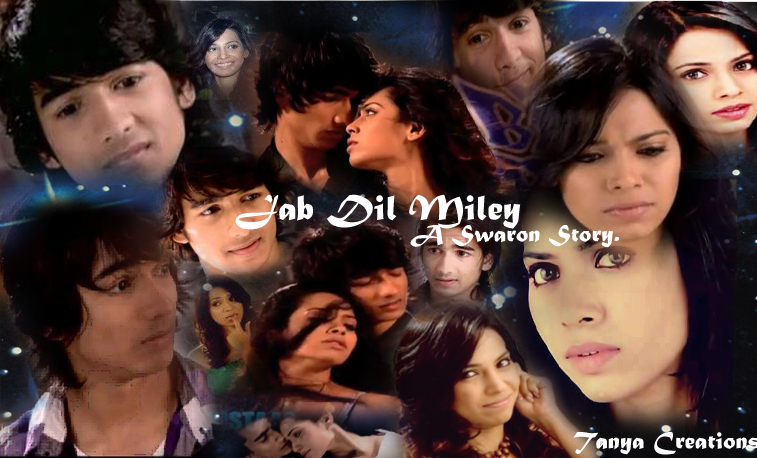 PART- 8

Recap:Sharon dressed up and told everyone her fake bf story.Swayam was dancing in anger in rehearsal hall when sharon entered with a hot dress.They share a wild passionate kiss and close dance.Swayam ask sharon to go to her bf and tell him that she has just kissed him an left a shocked sharon in rehearsal hall.
Sharon was in kitchen with ayesha trying to cook salim chacha's butter chicken..as it was his birthday..whereas ayesha was baking a cake for him.They were all set to surprise him.Sharon buy a new cellphone for him as his cellphone was not working properly..because it was vry much an old model..and ayesha got a watch for him as his had stop working..salim chacha never had that much money to spend it on himself..he used to pamper these naughty ladies with his pay.
Sharon opened the covers of dish on the stive and inhaled the aroma of butter chicken.A beautiful yet satisfying smile crept her lips'as the butter chicken seemed quite aromatic and tasty'and then she switched off the stove.Sharon than walks upto ayesha who was busy in icing the cake with chocolate stars and mint jellies.Cake a looking fabulous by now'and sharon gave it a last touch by written "Salim chacha..apko janam din mubarak ho'sharon aur ayesha ki taraf se apke liye" on it..it was a huge cake so they managed to write it all on it.Sharon asked ayesha to call salim chacha and ask him to come here immediately as they knew he was busy in college and stuff.
Tring'tring..tring..
Salim chacha picked the phone without even looking at caller ID.
A:Chacha aap kahan hain..main aur sharon apka wait karrahe hain'ap jaldi ajayen..
S:Bus meri bacchi'main 1 ghante main ata hoon'sharon betiya bhi wahi hai na..usse bolna mere anai tak na jaye'theek hai! And the he cuts the call.
Ayesha told sharon that salim chacha is coming in 1 hour'so till than we should do little decoration and even cleanup our selfs.They did little decoration for the hall area where they are going to cut the cake..They decorated it with while glittering balloons and the pictures of their childhood with salim chacha..salim chacha was the thei only parent they felt like from their childhood..And then they decided to wear indian today..because salim chacha alays liked indian on both of them.Sharon wore a beautiful green kameez salwar with silver gota kaam on it where as ayesha wore an orange churidaar.
They were sitting n the table when a doorbell ring.they both ran to the door..opened it,and found Salim chacha standing their..they both immediately hug him..and he enveloped them in his arms like a bird do her kids to save them from any danger.
Sh & A: (SINGING) Happy Birthday to you..happy to salim chacha..happy birthday to you!!! Sang with the wide grins on their faces.
SC:Jeeto raho mere bachoo..
Sharon dragged him near by the dining table.The look of the house was beautiful yet emotional..salim chacha watch every single picture of them with misty eyes'sharon wiped his tears off..and on the other hand ayesha comes out of the kitchen wearing chef hat and holding cake on another hand'and said a loud "TRAAA'cake hazir hai sarkar ke liye"'and they all starts laughing on her cute nonsense.
They cut the cake..feed each other'as they 3 were really hungry they sat on the dining table having their dinner'
SC:Sharon tumhara ne college kesa ja raha hai? Sab theek tu hai na wahan? Koi dost bane! He said while taking a bite into his mouth.
Sh:Ji,chacha college bohat acha ja raha hai'haan main btana bhool gai..I am so stupid mujhe wahan ki dance team main le liya hai'DAZZLERS naam hai team ka..12 dancers ki team hai..everyone is so nice'except'she was saying but stopped as the images of their kisses flashes in front of her.
A:tunai muhe bhi nahi bataya'.congrats'except? kon haan? She said narrowing her eyes
Sharon came out of her thought on hearing ayesha's question.
Sh:Hann..kuch kaha tunai'who haan actually I forgot..sorry..hai ek looser!..physo'logon ki zindagi barbaad karna uski adat hai..jerk! I hate him'I JUST hate him! She said while getting freak out

SC:Acha acha bus..itna gussa kyun hoti hai! Larka hi tu hai'koi bhoot thori'jo logon ki zindagi harab karega'he said and giggled.
Even ayesha accompany him in his giggle..which fumes sharon.
Sh:Jeee nahi'kisi bhoot se kamm nahi hai woh..aap jaante nahi hain usse'har din sath main ek nai larki hoti hai..zindagi mazaak hai uske liye..raais baa ka bigra beta..SWAYAM SHEKHAWAT NAAM HAI MERA! She said the last line while imitating him.
They did the dinner and went to sleep.
Swayam was pacing in the rehearsal hall from one end to another end.Everyone was watching him full of concerned..sharon did not know the reason of his sudden tension.Than when rey told her whole vishakha story..she felt bad for TEAM and vishakha.Sharon always felt that she was a sweet girl though she look like a boy..but she was a girl inside.Suddenly an idea cracked her mind.
Sh:Guys,you all need a 1th dancer rite..and that even have to be a girl rite? She said excitedly.
Swayam turned towards her..and narrowed his eyes in a confusing manner..wondering what she is upto..rey and simmi replied back "YES".
Sh:I..I actually have a female dancer around me you know..she is spectacular you know..she is just like my sister..but the problem is that she is in KR's you know..but she wants to change her college..even I suggested her to join St.Louis..she said she will think on it..trust me she is a fabulous dancer'I guaranteed!
Rey:That's awesome guy'nothing can be much better if we get dancer such like the girl sharon is talking about! Hmm swayam? He looked towards swayam.
Sw:No reply.
Bh:Yaar sach main aise achi tu koi baat hi nahi ho sakhti..subha se soch soch ke apan ka tu short circuit ho gaya hai..
Sm:Shar! What's her name'do you guys meet up now!??
Sh: Ayesha is her name'and than she starts laughing.
Sm:what so funny? She said giving her a confusing look.
Sh:actually your meet u question was funny'meet up?? Ahhh I probably live in her house..we both even have our personal rooms in each others house you know..i go straight to her home from college..
Sw:Kyun tum dono ke parents kaha hotain hain? He said while making a disgusted face.
Sharon face fell on his question..she n ayesha never talk about their parents to anyone'They both grown up without them.swayam suddenly felt her face down a bit and felt like has he asked something wrong or what!
Sh:I think you huys should meet her u'tomorrow..you all..is it fine'free ho na?
All said I union: Yes! And than looked towards swayam for his answer.
Sw:Okay,Fine! We will come..her house?
Sh:Yes, her house for sure! Rey I will send you the address..please be sharp at 8:00..at dinner! Wese what do you guys eat!
Simi:I love indian..actually we all do'but no matter as long it's a tasty food..haan swayam'
She was cut in between sharon.
Sh:I know he is not a guys who will love indian'and give swayam and look.
Rn:No swayam loves indian a lot..
Sharon was mouth opened at her answer..she never expected a guy like swayam liking Indian food at all.
Sh:Okay,So indian it is..btw she is a great cook..we will have fun! And till tomorrow I will no tell her about our idea..we will directly talk her tomorrow'and no I got to go'bye..it's quite late she must be fuming now at home!
Precap:
Shit sorry I did not do it on purpose..my glass slipped off from her hand..shit sharon your dress is ruined I think you should change..
No problem simi I go change my self.
Next scene
Ayesha where is washroom?
Sharon must be in that room swayam'you can use my room but you have to go down stairs..hey take some light'I have switched off all the lights on ground floor!
Guys,how was it..good..bad'worse'boring'or else..i literally enjoyed writing this chapter for some strange reasons..do not know!
Do comment and like please!
Thankyou for reading!
-TANYA-



Edited by Tanya_Swaronluv - 02 January 2013 at 2:57am