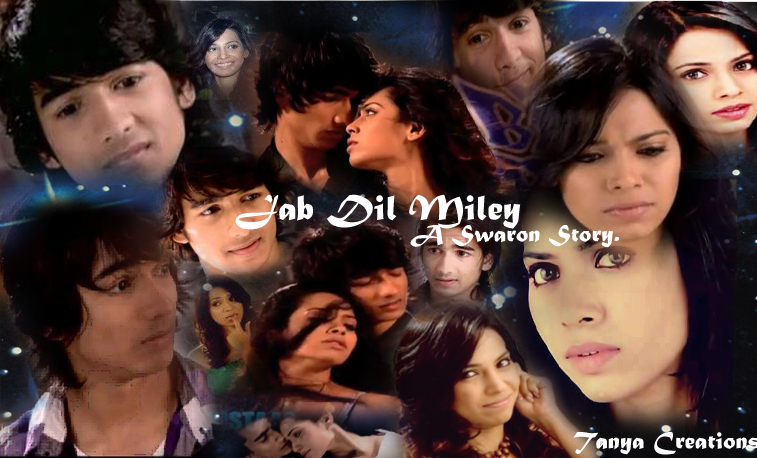 PART- 7

Recap:Sharon warned swayam that she has joined their team only to destroy him and take her revenge on him.Whereas swayam promised to destroy her to himself.Ayesha called Sharon for dinner..as she made HER favourite biryani.Vishakha blast the news all of a sudden that she is leaving college and the team DAZZLINGS.
They beautiful blewing wind made its way in room and disturbed Sharon.The morning was as magical as always but Sharon was more magical than it.She could not be more happier because her plan was getting fulfilled step by step.She changed herself in a short blue pretty dress..fitted to her body more than needed'showcasing every curve of her body.She paired it with her favourite bracelet,which was her mom's once'expensive diamond cut earrings..with a pair of blue stylish heels.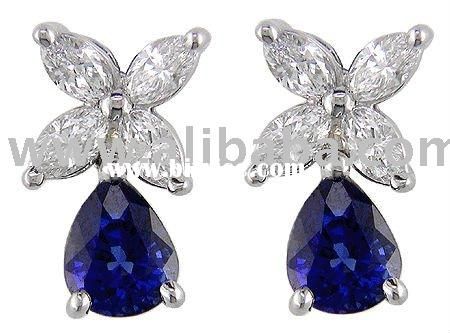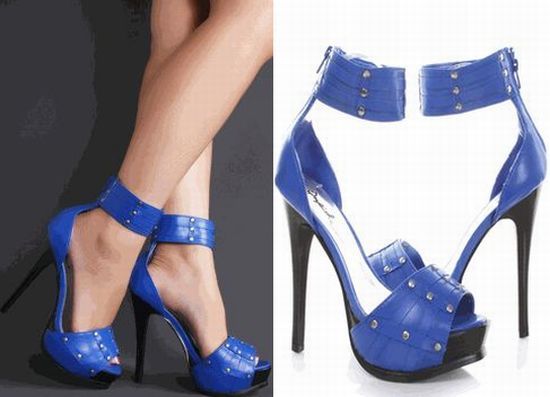 And hair is a perfectly styled in loose big sexy curls...like this!
She entered the college only to find out every pair of eyes drooling at her'Boys were admiring and dreaming while girls were irritated and jealous'both the sexes were busy in starring her.She walked like a diva'she did not care about anyone and walk straight to the rehearsal hall..she knew that that is the only place rite now where she can find entire team.She walked into rehearsal hall.Vicky who was doing some step of spinning'fell on the ground'where as rey brushed his eyes twice..thrice but still he could only see Sharon in this avatar..Swayam and other were busy focusing mirror'they did not yet saw her.
Sh:So,guys'wats up? She said while grinning.
They all turned to see her and stopped their routine'now even bharat and nilesh fell on the floor whereas Amar closed his eyse'Girls were grinning as always..but somewhere feeling angry not on Sharon but their mens'who were kept falling on floor.Swayam could not believe his eyes'he could not take his eyes off from Sharon..he was checking her out from tip to toe'If he let his mouth open for more second Sharon could bet he would have tasted flies today..he did not apparently but his mouth was still open..He walkled upto rey and grabbed the apple neha was eating from her hand and placed it in his mouth..that made swayam to close his mouth and to come out of her sexy trance.
R:Sh..sh..sharon'you look stunning..but this avatar in college? He said in a shocking manner'shocked of her beauty offcourse.
All the girls:Yeah Sharon you look hot'girls rather would have creeped you out with their ugly comments on you'but not us..you look stunning'but same question..THIS avatar in college?..they said while narrowing their eyes.
Sh: no guys sorry I can't attend college today..going for a "DATE PARTY"..she said while giving a look to swayam..who instantly looked at her hearing about date party'.so just wanted to inform you that's why I am here..well I am going straight to the date party'she said and again watched swayam expression'which was getting irritated and annoyed with every DATE PARTY she was saying.
S:Date party..strange never heard anything like this before..she said while giggling.
Sh: Actually my BF invited me to the party last night'it was some staying up party..btw the party is still on..and will be till today late night'but as we had our first date today'but because of a party we were on the edge on cancelling it..but he did not let it happen..he strick an idea of dating in a party'so It's a date party THAT way'you know'and looked at swayam who by now was almost on the edge of bursting with anger.
Then suddenly bell rings.Everybody left immediately..rey asked swayam to please kept hold of the speakers..because last time they were stolen from the rehearsal hall'swayam though to skip this class and dance for little more time.Sharon by the time left ONLY rehearsal hall but not the college.She ordered coffee in canteen because she lied about all the date party thing so thought to have a little coffee section.Rey came to her in canteen and ask that she still haven't gone..on which she lied that her boyfriend is coming here to pick her up..rey asked her to go to swayam and ask him to come to next class because professor was asking about him..as he did not seen in class.
She walked to rehearsal hall and heard a fast track song voice coming out of it.She guessed it that it was tere jiya horr..she slowed down her pace and peeped into rehearsal hall'and the next thing she saw was eye catching'
Swayam was shirtless,dancing almost like moving on a very high pace from one end to another end.she could clearly see that he was relaxing himself from which his mind is suffering rite now'His moves was more magical than Sharon could imagine on any other guy.he was doing lyrical hip-hop..which was on sharon's favourite list..she never saw a choreography like such in her entire life.He was moving his legs in air as well like kicking sharon's so called bf's butt..he was drenched in sweat..his beat and heartbeats speeding up and doing like a musical melody.His hair messed up in a most sexiest way ever possible'his muscles were doing up's and down's with his every step..his wet broad chest was hotter and shinny than ever.
His torso from which Sharon could feel heat coming'from such far distance..she suddenly get out of his trance and entered the rehearsal hall.He saw her image in the big mirror but did not stop'but starts dancing more passionately..She opened her mouth to say something but he pulled her towards him while dacing'she bumped into his hot chest and immediately get hold of his torso to support her from not falling on the floor.She starts spinning her around holding one his hands and'he than finally starts dancing with her'She again opene her mouth to say something but this time she was cut in between because swayam placed his warm lips on her cold once.He started kissing her wildly.She felt strange this time but not bad..she tried stopping her from responding back but could not after watching such stuff from the door.She responded wildly as ever'He was kissing her hard enough to make her sigh on his every move.He himself left a growl from his troat when she bit his lower lips in excitement.She slowly parted her lips and swayam proudly entered her mouth'his tongue flet soo good in her mouth not like before when he kissed her.Their tongues were dancing by now'when swayam without breaking a kiss starts dancing again with her a slow pace.They were out of a breath and Sharon's lips were swollen now.She broke the kiss..but soon after that the REVENGE thing came in her mind and she fumed with anger stop realizing that they just shared an intense kiss..But she was shocked because swayam came near her ears.
Sw:Now go and tell your bf that you have a better kisser than him'And you kissed him just now'I knew you would'! He whispered these ugly lines in her ear and left before sucking her earlobes lightly.
She was standing their on the egde of crying hard.She was wondering how can she again be so fool'how can she again forget about what he did to her in that room'he can she be soo idiot'soon she controlled herself and left the rehearsal hall as well as college.

Guys, do comment and like its means a lot to me.
Nehal92(Nehu it's for you my sissy)..i want a big comment from you haan!
Thankyou!
-TANYA- & Ria


Edited by Tanya_Swaronluv - 02 January 2013 at 2:56am