Originally posted by ameilia
Originally posted by Huma-
Originally posted by ameilia
Originally posted by style14
Lets party girls..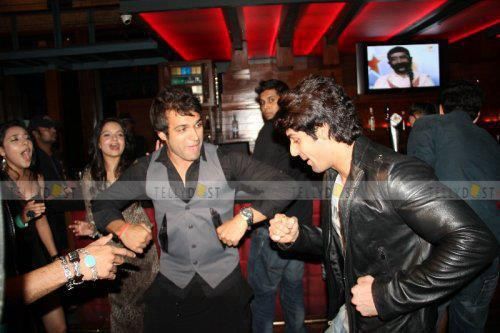 Huma look at me and u in the background cheering our guys on lol
omg u mean U gopi bahu n me Anandi nhiii
Amy we both were there but actually we r camera shy Dat's y we r Hiding behind RD n whi
Huma and others i am not talking abt those gurls...no way.
Huma we r there cant u see urself becaz i can... well in my imagination.I am wearing red and u?
well guys do u see the guy staring at the hottie...well woh ekk spy agent hai jisse maine hire kiya to give me info...
wait wait yeh jhalak party tha na...ohhh no isse galat jagah bhej diya maine...had to send to the b'day party...