Originally posted by khusiarnav
@ KP i am so so so so so so so Sorry hon!! How can I forget to wish you???
It was such an important day of your life and I even forgot to wish u... I feel horrible right now dear... please forgive me!!!
Wish You A very very Very Happy Belated Anniversary!!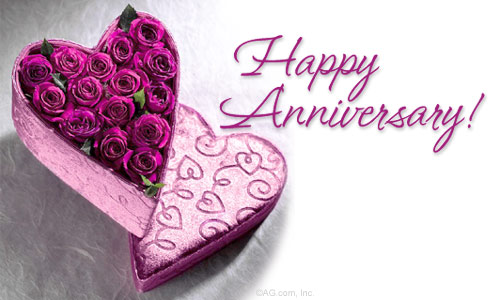 I wish u and you dear hubby.. our jijaji
to have a wonderful married life in years to come... Hope u both stay together always... supporting each other during tough times and cherishing happy moments during happy ones!! i pray, Your relationship to grow strong with every passing day... with lots of Rabba vees (without kids interruptions
)
and
lots n lots of Grapes-eating-mindblowing romance
I love you, adore u so so so much... "hugs and kisses"
I wish u get all the happiness... And have a blissful marital life with lot more kids... now its time for a cute little princess...
start planning (u know what i mean..dont u??
)
Love u love u love u love u...
Oh no !!!!!!!
Really,i cant hear or see anymore sorries from friends
& you are not late, today 5th dec was our valima reception
I have no idea in those thousands of pm exchange where i blurted out my anniversay date
i do remember telling shass as i have to pull out last minute from all the preparations but have no idea how come A_soul & some of you come to know about it
me n my big mouth
Thankyou for all your wishes & prayers .
More kids
ended up having three prince just to have a little princess but now i am an oldy & handling 4 boys has drained out all my energy
Love you loads too my candybai
@A_soul: thankyou for the wishes.Love you all too much


Edited by kushipugly - 05 December 2012 at 5:04pm