HAPPY BIRTHDAY DEAR SHRENU!
WISHING YOU ALL THE BEST THINGS OF LIFE & MAY GOD BLESS YOU ALWAYS
WITH LOADS OF LOVE FROM PRAV...

Happy B'day Shrenu
May you have an amazing birthday & a successful year ahead
I hope that for every candle on your cake you get a wonderful surprise
Love you the way you are
Keep Smiling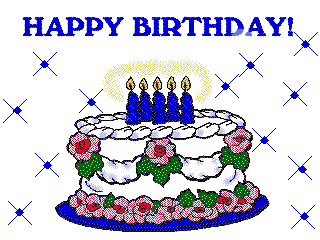 Zaara

Happy b'day...I have no words 2 say how much i lyk rajni i m so big big... fan of rajni

Rajesh

Happyy Birthday & Hope you the Best Birthday Ever!

Priyanka

Hi Shrenu!!! I wish you a very Happy Birthday! May you have a fabulous day with the ones you love, and have a beautiful life ahead! May all your wishes come true and may you be happy and healthy always... All the best for what lies ahead in your career; may you carve out your own space in the hearts of many!

Love, Shreyashi

happy birthday rajni and may god bless you and keep you happy ever.

Natasha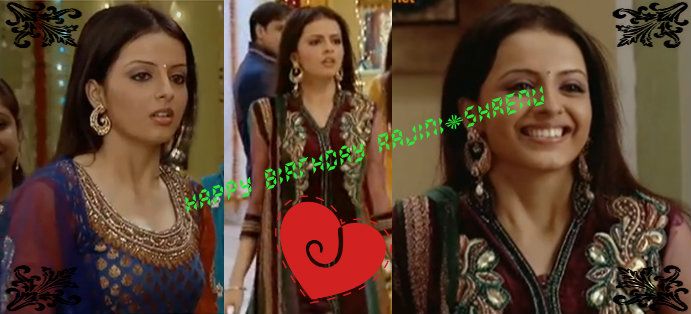 A Very Happy B'day to Shrenu :)

May God fulfill all her wishes...
Enjoy n have loads of fun.
God Bless...

happy b'day shrenu didi...
May god bless u in every way...
With lots of love
happy birthday...
Aravind

Tanya

Many Many Happy Returns of the Day!!!!!!!!!!
Happy B'Day!!!!!!!!!!!!!!!!!!!!!!!!!!!!!!!!!!!!!!!!!!!!!!!!!!!!!!!!
to my sweet sister... You go ahead and ahead.. and live a fantastic life...
miss ya a lot ... luv ya a lot... Didi...!!!

Jaimin - Bhailu :)

your birthday reminds me
that i really want to say
I am very glad to know you
i think of you each day
i wish you another great year
from the bottom of my heart
Happy Birthday

may all of your wish comes true
may u get all the happiness of the WORLD
may u get lots-&-lots of
LOVE...SUCCESS...nd whatever u wish for
May god bless u with everything u wish for
ur each day start with a smile...
and end with a hugeee smile
may God keep u away form evil ppl and evil eyes
u r sooo sweet nd u deserve all of the
happiness of this WORLd
From phjs

many many returns of the day dear

Shrenu, hope you have a wonderful day and fabulous year.
May you have all the joy your heart can hold,
All the smiles a day can bring,
All the blessings a life can unfold,
May you have God's best in everything.
Love you
Aysha

Happy Birthday Beautiful!!
Kamna

May all your dreams & wishes come true...happy b'day
Bhavik

Happy Birthday Gujarati Gudiya <3
Sonal

Many many HAPPY returns of the day happy birthday Shrenu
May u live long Always be happy


Fanila

many many happy returns of the day Happy birthday dear
Uzzal

happy birthday
Kamrun

happy birthday to u
Rakhi

happy birthday!!!
u
Manasa