Ameesha Patel
has been criticised for reportedly paying to appear on the cover of
Filmfare
magazine.
The 37-year-old can be seen on a false cover at the front of the magazine, which overlays the real cover of Aamir Khan.
The paid cover of Patel had to be reprinted after early editions featured the misspelling: "I'm the hotest".
"Did
Filmfare
fall short of a proofreader? And which delusional world does Ameesha live in?"wrote @kruthixx on Twitter.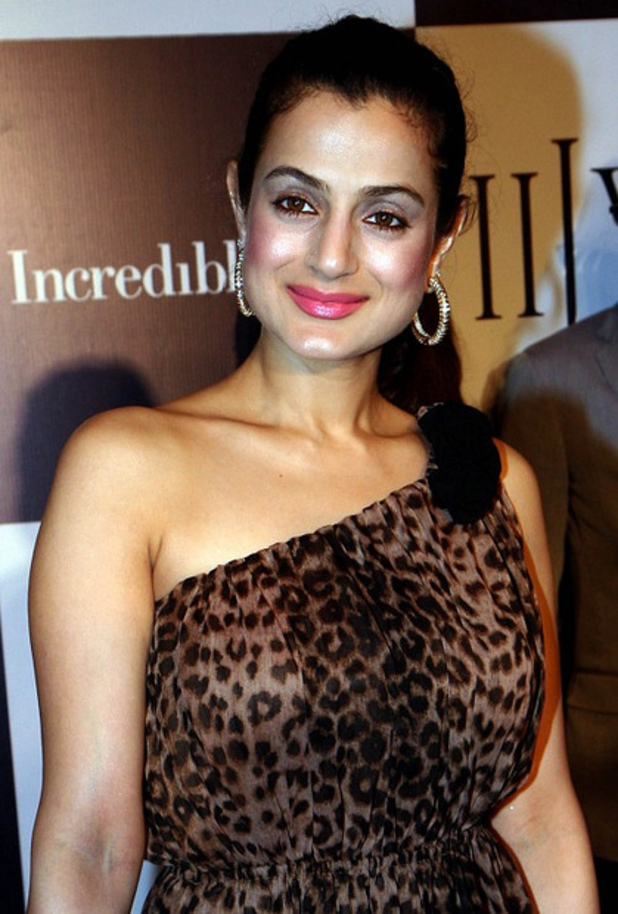 @sibtain_r2009 posted: "Duh of course Ameesha paid for that
Filmfare
cover. How else would she land a cover of that prestige?"
The actress has also come under fire for appearing in a series of billboards across Mumbai as brand ambassador for sunglasses range Glam Star.
Film critic Rajeev Masand
wrote
: "Having posed for a photo-session after squeezing herself into too-tight clothes - including one hoarding on which she appears to be bursting out of a swimsuit three sizes too small for her - the lady has proudly declared that her 'new look' has won her many admirers.
"Unlikely that many of those admirers are filmwallahs, who have reportedly been sniggering at parties about those 'tasteless' pictures."
Other commentators have questioned the authenticity of Glam Star, pointing out that the brand has no website or outlets and the sunglasses cannot be purchased anywhere.
"Glam Star is a silly excuse for her to pose in next to nothing and seduce directors/producers for roles," commented @bipashafever.
Patel will be seen next as part of the ensemble cast for
Race 2
.
http://www.digitalspy.co.uk/bollywood/news/a438875/ameesha-patel-pays-to-appear-on-film-magazine-cover.html