JaiGanesh ShivaOm
Hi all, I'm Sia.
I have got this privilege of updating the Written version of the show for
Mondays
and
Fridays
.
I would like to thank you for giving me this opportunity.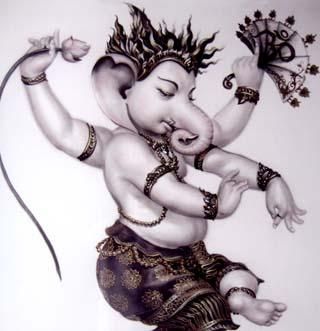 Devon Ke Dev Mahadev9th-Nov-2012 : 'Prepration for the churn and Paravti devi's plight!'D
evi Parvati is worried about the potential danger that shadows on her husband Mahadev ..
(Flashes of the Samudr Manthan promo are shown..)
A
t Bali's court, Takki's daddy and Indr try to amend deals for the sake of the amrit (Elixir)
Where as Indr is as always at his arrogant spree..which seemed insulting to Bali and he complaints of the same to him. He also insults Takki's father saying that he isn't satisfied even after losing his son and grandchildren.
Indr also orders Bali that he has to help the devtas to get the amrit back.. and as before the fight ended between Bali and him, it will be the devtas who should be given amrit.
A
fter that Indr goes to Mahadev and tells him his own version of what has happened at Bali's place.. saying that the offer was rejected rudely
Then Bali, Shukracharya and Naradji appear there at Kailash and pay their respect to all... Naradji says that had devraj put the offer in a polite way he wouldn't have been rejected.
Bali says that he is humbled to find Tridev (Trinity) together.
Mahadev to Bali ... without the elixir the whole world is in danger and Shiv asks Bali whether his offer is ok with him?
Bali feels it as a privilege to help Brhma, Vishnu and Mahadev..
Soon after Bali says that he and all the asurs are ready for the Churning (Mantha) Indr too gives his word.
Shiv says that everyone will get together the next day for the Manthan.
A
t Patal lok... Vajranaka is perturbed to know that Bali has given his word on their behalf.
P
arvati devi is still trying to sink in to the fact of what she has seen in her vision.. at that very moment Vishnuji appears saying that her worry is natural..
She questions that why is Mahadev always insulted - once it was her father Daksh when she was born as Sati and now this... The unwanted part which no one not even Vishnu himself is willing to accept is been given to Mahadev, why is he always humiliated? Why does he have to drink the poison?

Vishnu dev replies that Mahadev wants to erase differences between devta and asuras... To bring balance and peace to the world.
H
e explains that everybody wishes to have elixir but nobody dears to have poison.. but if that poison spreads in the world everyone knws what its consequences will be.
Vishnuji assures her that noone can ever hurt Mahadev .. he is going to gift away the elixir and taken the poison for the sake of the world- thus he is called
'Devo Ke Devo Mahadev'
Hearing these words Paravti devi is pained.. but Vishnuji says that even if some danger starts its way towards Siva.. her love, care for him will keep him protected. He also tells her that when the time comes she will know about it by herself- what she had to do to protect him.
B
ali raj gives a behavior lecture to the asurs; that how we wish others to behave with us, the similar way we have to behave with them.
"If we want others to be truthful and fair with us we have to first bring a change in our behavior", that's the essence of this Samudr Manthan.
A
t Swarg.. there is a different story all together that we see here... Indr is
intoxicated with his arrogance so much so that he compares Bali to an elephant which has hidden tooth just like the motives of asuras...Suddenly Indr dev is behaving like an Indian politician!
A
t Kailash as Mahadev meditates Devi Parvati is waiting for him to open his eyes...at last he wakes up from his meditation...
Shiva says Parvati to cease her explanation of her reaction onthe future event.. she continues that she was very disturbed by seeing the future that he has to drink the poison..but now she knows why he has to do such a thing- she tells him to go ahead and perform the duty of the 'Jagat pita' as she would stand by him performing her duty as his wife...
MAhadev says that even if she hadn't given her approval too he had to drink the poison, but just by her one word of assurance he would drink millions of Samudr manthan's poison !
(The little one is hearing this convo standing far away from her parents)
Mahadev says that she is not only his power but also my inspiration.. and then he says..
and my fav dialogue from the first episode
"Jab kabhi bhi jag kalayan aur sansaar ki unnati ke liye kuch kiyajayee uss main Nahi samman ka moh hona chahiye aur Nahi apmaa ka bhay""whenever there is the question of betterment of the world there shouldn't be any fear of insult or desire for praise/ respect"

He further continues that there shouldn't be any desire of it.. what matters the most is the motive behind it!
"Whenever this world is in danger we won't allow its poison to spread- You and me will always be there for the world" says a dutiful Siva.
B
ali is continuing his lecture of behavior, Devta and asurs teh enemy.
He says that when such opposite minded work together there is always a possibility of arising of ego- it is contagious.
He says that we should put a check on our egos.. when asked by one of the asuras - if its the case that the devtas are suffering from ego, he says that we shouldn't give our thought to such things.
He plans to earn the amrit by discipline and hard work.."we shouldn't forget that we are given a second chance and we should make use of it correctly." says a fair minded Bali
He says that this is the chance when they can rub the infamous tag off their faces.
I
ndr is continuing has lost it!
Naradji is short of words by such degree of foolishness... he says that may be he has not paid attention of his words... Naradji tries to knock some sens in Indr dev's tiny weeny brain... that Narayan and Brhm dev are not doing this for any selfish purpose but for the good of this world..
Indr sniggers at Naradji for his knowledge sharing after he leaves
B
ali asks Vajranaka to accompany him... then Vajranaka gives a conspiring look at Chakri
K
ailash..
Nandi and other ganas come to Shiva and say that his(Shiv) life style has become their individualism- he liked bhasm , they too applied it on to them; he liked to stay at Smashan- they too started living there...
When he has made them a apart of all this, then why is he stopping them from having poison questions Nandi.
Shiv says that everybody has their own duties and this time its his duty to drink the poison.. when retorted by Nandi, Devi Parvati says that if they go away to the Manthan who is going to take care of askho Sundari..
Nandi assures them tat they would take care of Ashok Sundari..
Ashok Sundari is seen blocking the way of Mahadev...
Shiva goes to his daughter who is in tears... he tells her that if she doesn't let him go it is going to be very tough for him.. as his journey cannot be averted and he cannot say no to her.
She takes a promise from her father that the moment he finishes his work he should be with her... and also that he would tell stories to her, play with her on his return.
Mahadev is touched and proud of his daughter that she understands his duties...

******************************************Precap:


All the devtas and asuras are standing opposite to each other and Shiv says that they have been called in for a ppurpose...He asks if anyone has any doubt regarding the procedure of Churning the ocean.
Then Shiva himself requests the ocean to allow them to prproceed for the Samudr Manathan procedure.


******************************************

Thanks for reading the WU
Have a nice weekend
Regards
Sia