Today is a birthday, I wonder for whom?
It must be for somebody right in this room.
So look all around you for somebody who
Is smiling and happy, my goodness, it's you!
Happy Birthday Tia, from all of us to you,
Happy Birthday Tia, from all of us to you.
We congratulate you, and hope all your sweet dreams come true,
Happy Birthday Tia from Maanu too


When I started writing,
I never knew,
I would meet you,
You comments made me laugh,
I didn't realise,
when they started becoming my inspiration and motivation,
through my ff we became friends,
chatting with you completed my days,
you made me laugh so much,
that you became the reason of,
tum sirf mero ho,
But when I thought I knew it all,
I figured out your hidden talent,
you could write,
you poems blew me away,
be it you poems for my ff,
or you poems about you missing me,
they always bring a smile on my face,
I love you for that dreamy

Tia may all your wishes come true. May you find a real life Maanu
.
Chal party time

Fasten your seatbelts. It is going to be a bumpy birthday celebration.
Time for music. Whattt who switched of the lights.
What the yeh tera Maanu kya kara hai.
hayeee Maan playing on the guitar for you kya baat hai. Stop blushing Tia. Kitna Blush kar reh ghi. Tia mooh band kar, stop drooling over him. Acha dreamy it's your b-day kar drool over him I won't stop ya. Bas
.
BTW Tia mere paas tere liye gifts hai. TIA sun rhi hai. I know when you see Maanu haan haan when you see your Maanu you stop hearing and seeing other people but mere gift to dehk leh.Look I brought you this cake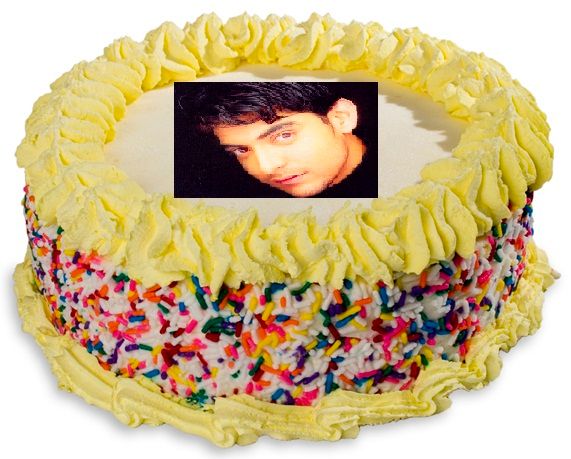 Tia let's cut the cake. Nahi matlab. WHAT your planning to freeze the cake and nobody can touch you Maanu cake
.I guess Dreamy you believ in the saying: Keep your friends close, but your birthday cake closer.
Thank GOD I bought another cake.
Your highness yeh wala cake toh you will cut na
.
Oh Guys gather around Tia is gonna cut the cake, so time to sing.
I'm a little teapot
short and crazy
When I get all steamed up
hear me shout,
Eat your birthday cake
and get the heck out.
Sholly Tia kya karu Devil Angel jho hoon couldn't get it in me to sing a normal b-day song. Bohut try kiya nahi huwa
Dreamy
Love you mwuaaah


Edited by mel420 - 09 November 2012 at 4:06am