FC RULES :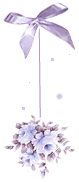 Here Are Rules Of DAYA's Fans Home FC...
Do Not Quote More Than Three Posts.

Do Not Quote Big Posts. Use "@Username : Message" Instead.

All Discussion Should Be related to CID, Daya Sir, Abhijeet Sir Or FC Members.


Please DO NOT Post Countless consecutive posts.

Do Not Use "Abusive" Words In The FC.

When Posting Pictures, Please Post At least Two-Three Pics In One Post If You Have.

If You Want To Join, Kindly Send Me A PM Containing Your Name And Birthday.

Official lunch time of FC : 12:30 pm to 1:00 pm!

Trio will leave at around 4 pm everyday.

Schedule:
Saturday : Friday Episodes Review

Sunday : Offical holiday on FC
Monday :Saturday Episode Review & Review of Favourite Moments


Tuesday :Discussion on Favourite Moments

Wednesday : Playing Game

Friday :Discussion on any Specific Photo of Daya Sir
& Creative work (Siggy, Avi, jingle) Posting

Slam Book
(For New memebrs, Fill itt when U Join Daya's FC )
User Name: ...
Birthdate: ...
Sun-Sign: ...
Any Memorable dream ?
Fvt.TV show(except CID) ?
Fvt. actor(except Daya) ?
Fvt. jodi in CID ?
Fvt. dialogue in CID ?
IF Is ...?
CID Is ...?
Those words/phrases u use most?
Why u Want to join Daya's FC ?
What is Ur favorite Moment of Daya In CID??
Why You Like Daya?
What You want to say Abt Daya?
Why U like CID?