Originally posted by -Predator-
Happy Birthday to the most dominant person on I-F!
Have an a great day, and an even better year to come.
On this special day, I'm ready to give you all my cookies (BC) as a token of my gift to you.
Enjoy your day Jot! :)
Soniaaa. <3 Aww, thank youuu. Are you?
You're the best. <3
Originally posted by K.SeanHAPPY BURTHDAYYY JOT!

May god bless you and hope you have a wonderful year ahead =)

KIRAAANNN. Did i tell you how much LURVEE your name?
Seriously. XD But thank youuu. <3
Originally posted by Asha_ArSha
Happy birthday dear.
god bless u
thank you.
Originally posted by ..first.rain..
Originally posted by Angel-Jot.



If you were in love with Jot, how would you propose to her ?
Get down on my knees while eating chocolate and tell her how much I truly and deeply love her from the bottom of my heart
Jotsy! Many Many Happy Returns of the day! Hope you have a fantastic one and all your wishes come true. Party hard ;)

Love, Khushi
Chocolateee. <3 I'd say yes
Awie, thank you Khushi. <3
Aww yes!! I'm honored Jot ji! But wait, aren't you my sister?
Or my granny? I can't remember the family chart. It spread out
Btw, Radha ji... where are the rest of my answers?
you're my maasi idiot. But incest runs in the family so it's okay.
HAW. Khushi's answers have been choried.
Originally posted by ~Saraa~
Happy birthday Jot!
Have a fantastic day and an amazing year ahead!
thank youu.. <3
Originally posted by mydesigirl
JB IS A GAY FAG
Yo, tone down the hatred. And maybe check for the DT of the forum next time.
Kay? Cool. See ya.
Originally posted by V.I.P
HAPPY BIRTHDAY !!!!!!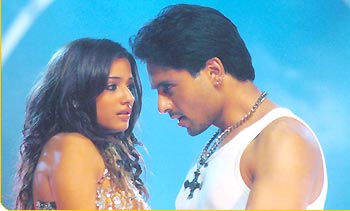 Thanks. <3 AK. OMG. <3 I love you.
Originally posted by -Ayeshaa-
Happy Belated Birthday Jot
Can I call you grandma? JK XD Shit I like misread the title, I thought it was Justin Bieber's birthday thread or something, I'm such an idiot dude, and I love reading your stories, I've been printing them out and bringing them to school for silent reading, you are seriously one of my favorite authors, and continue writing so fluently and phenomenal like this :) Hope you had an amazing birthday with bundle of love, gifts, money, etc :) May all your dreams come true!! So planning to ask Justin Bieber out yet? Ur old enough now XD And talk to me on scrap will you :P Is Justin Bieber growing more on you with his deeper voice? XD
AYESHAAA. <3 Love your name.
NOOO. You cannot. I is still yoing hmph. HAHAHAHAHHA. JB's birthday is in March kay?
NO WAY. Youre serious? Dude, i'm so flattered. Totally speechless.
I'm glad you like my work so much. UHHH. Well, if he knows i exist, i shall call him up and let him know that we have a date to go to.
HAHA, YES. <3 OMG. I scrapped you.
Originally posted by sahelrock22

Happy bday Jot.God bless you.
thank youu. <3
Originally posted by kangna001

Have a great day, filled with loads of surprises and gifts! God Bless u on this wonderful day and may u have many more years to come!
Thank you so much. <3
Originally posted by vivahzone

Bieber wish you may many happy returns of the day... wish you very best for your future
It's actually my birthday but... thank you.
Originally posted by likaboss
Happy birthday Jot
THANK YOUU
Originally posted by Ankit.Upadhyay-

WISH U A VERY HAPPY BIRTHDAY.
thanks. <3
Originally posted by -Murphy369-
Happy Birthday Jot
I happen to know you have a thing for cookies so Have a Cookie Birthday with Cookie Days and Cookie Night Cookie Queen..
Baby
Awwiee. Cookie land. <3 Thank you. HAHA, at first i thought you were calling ME baby and i was like, AWW. look who's hitting on me, let's get married. =$ and then i realized you were probably making a reference to the song. *heart broken*