Khushi puts her hands together and nervously starts saying, "Namaste! I am Khushi Kumari Gupta. I am from Lucknow and I like cooking." "Why? You don't have a maid?" Riya, the judge asks. "No, No! I like cooking and then feeding it to others. Amma says that if you cook..." Khushi gets cut off as the judge says, "Next!" and gives Khushi a stern, challenging look. Dejected, insulted, tearful Khushi is about to leave when the other judge says, "Khushi, tell me, why do you want to become Mrs. India." This guy could not even say this one dialogue well! "Because I want to make a name for myself in the world. Want to be self sufficient." Khushi says. "Really? Then why just be Mrs. India? You can do some other job!" Riya asks rhetorically. "I want to do something that I find very difficult. Something that I have never even dreamt about. Something that no one will think I can be successful at. I think that if I do something like this then I can prove that I can do whatever I want. Yes, it is true that I want to independent, make a name for myself... but more than that I want to test myself... to see what I am able to do. Think of it as the stubbornness of a simple girl or the desire. That's why I am here. I want to prove that I am not only the wife of my loving husband but... it's me!" Both judges seem to be impressed by Khushi's self motivational speech. All other contestants seem to be stunned.
Just then enters another obnoxious contestant, "Are you done or is there some more?" Khushi looks at her head to toe... as she makes her entry... moves her aside and gives her a look while she says, "You were asked to give an intro not a speech!" Khushi says hesitatingly, "Forgive me, I took more time than necessary." "Leave!" she demands. Khushi goes and sits back in her spot. Watches the obnoxious contestant give her introduction confidently. When she is done, she looks at Khushi and says, "OMG! What has happened to the standards of this competition? Who has allowed the villager girl" and the sisterly type to enter this contest? God... don't know where they come from! Now she will become Mrs. India!" Okay, Khushi only talks and cannot be fierce in front of anyone else but Arnav... this drives me insane! She looks at her pretentious supporter and says, "What does she think of herself?" That model answers, "I am the one that you can never be! Not only I think so but it is like that!" Khushi's jaw drops open as she walks away.

Back At RM:
Anjali, Nani and NK in the lounge area.. NK shows Nani ji something on his phone. Arnav and Aarav sit by the side.. Aarav asks, "Can I first learn the answer now?... Then I will solve the test paper you have given me." "Sure.. no problem!" Arnav says, "Just make sure that you don't just memorize it verbatim.. otherwise, you won't be able to learn... whatever you remember from my explanations.. write based on that... I am sure that almost all the answers will be right. Okay?"Anjali finds Arnav very adorable as he teaches Aarav. As Aarav says, "Okay!" Anjali smiles and says, "What's the matter, Chhotey? You are getting to be a good teacher... not bad.." A light smirk appears on Arnav's face as Nani and NK smile in agreement to Anjali.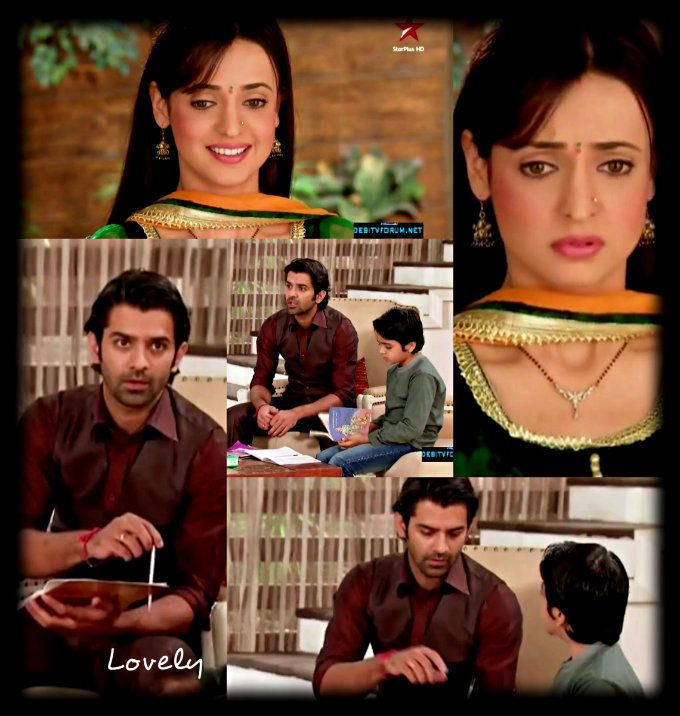 Just then Khushi walks in... deep in her thoughts, "How can someone talk like this? She had no manners!" Just then Nani ji's eye catches Khushi, "Arey, Khushi bitiya! Did you go there?... aa..." Nani ji realizes that Arnav is sitting right there as Anjali gestures her with her wide eyes... she corrects herself as her eyes wander off to check on Arnav, "..to see your Amma Babuji?" Khushi looks at her with puzzled eyes.. Nani ji quickly darts her eyes in Arnav's direction to imply that he is listening. Khushi looks at Arnav whose eyes are on her itself. Khushi rushes to say, "Yes.. I went to see Amma Babuji, right!.. So, I came back.. back!" "Alright!" Nani ji says. "Khushi, are you alright now?" Arnav asks. "Yaa.... I am absolutely fine! Why?" Khushi answers... "No.. generally'" Arnav says... Khushi looks at Nani ji and says, "I will get the food.. very hungry..."

As Khushi leaves for kitchen, Arnav's concerned eyes follow her though he pays attention to Aarav. "Here, check it! Done!" Aarav hands him the notebook. Arnav takes the notebook but his eyes stay on Khushi. Khushi walks into the kitchen and paces as she talks to herself, "Buaji is right! I really am a Sanka Devi.. impulsive! Keep doing anything irrational.. My life was so good until yesterday. What was the need to do this? On top of it, I have not told anything to Arnav ji... I don't like to do anything where I have to lie to Arnav ji..." Yeah, alright! I am sorry, but I can't help but be sarcastic. Khushi has lied to Arnav so many times.. and never have shown any remorse... so, this dialogue seems a stretch.. just to justify Khushi's wrong doing like all other times.. CVs...ahh... "Somehow.. if I get selected in the contest then I will tell Arnav ji everything at a right opportunity. Yeah!" Khushi thinks to herself and moves on to her chore in the kitchen.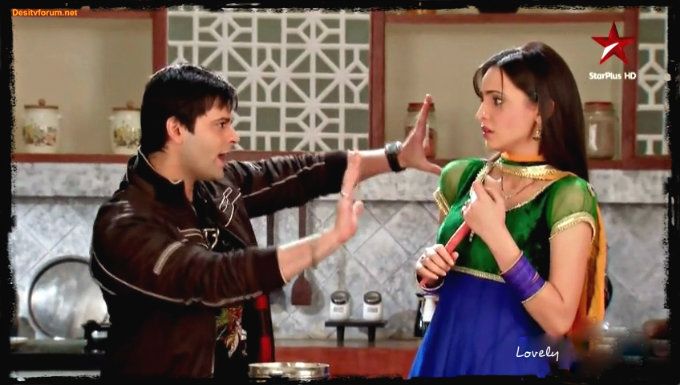 "Khushi ji!" Khushi is startled by NK.. as he walks in and fires enthusiastically, "Tell me quickly if you won or not! Come on tell me..I am so clueless to hear it.. come one!" "Not clueless.. eager.. Nanhe ji!" Khushi corrects his Hindi. "Yes.. yes!" NK goes, "That's it, Khushi ji!" then he looks around and says, "Khushi ji, Nannav is not coming,. Don't worry.. Nani ji and Aarav are busy keeping him busy!.. so, don't be afraid. Just tell me what happened? Say..." "Nothing, Nanhe ji.. I just had to give my introduction in front of the judges.. and then had to answer their questions. I was so nervous. But somehow I managed." "Yes!" goes NK. "Whether I go on to the next round or not, they will tell us later on." Khushi informs, "But, I don't think that they will select me. You should have seen, Nanhe ji, what kind of women they were! I can never be like them in my lifetime!" "Oh, no, Khushi ji.. don't worry about that. However those women might be.. I don't care. I am pretty sure that you will go to the next.... I mean, you will get selected for the next level for sure! Don't worry. Relax! Yeah!" He plays with the veggies lying on the kitchen counter but as soon as he sees Khushi pour besan.. graham flour.. he screams, "No.. no.. no! No, Khushi ji! No! You will make no Jalebis.. keep it down.. yeah.." He takes the box from her hands and puts it down on the kitchen counter." "Why?" asks a surprised Khushi. "Because.. if you make Jalebis.. you will eat it for sure, right?" "No.. No! I won't eat. I will only make it!" "Has it ever happened that you made Jalebis and did not eat? Think?" NK says. Khushi thinks for a moment but recalls that she eats every single time. NK says, "Never.. right? So, don't worry." He reaches for the carrot in the pile of veggies, offers it to her, "Here! Take this! Take it! Healthy and tasty! Khushi ji, next time whenever you feel like eating Jalebi, don't! You eat carrots! Carrots. Very good, very tasty. Color is the same and slightly sweet too. Very good." Then all of a sudden he makes a sign for shot and says, "You remember, right? You want to be Mrs. India?" Khushi says, "Alright! Alright!" "Okay? Best of Luck!" NK gives her two thumps up before he leaves the kitchen. Khushi looks at the carrot and says, "Wow, Khushi! This is what is hurting oneself knowingly! What have I made of my life! Instead of sweets now I will have to eat these raw vegetables now!" She clenches on her teeth in frustration.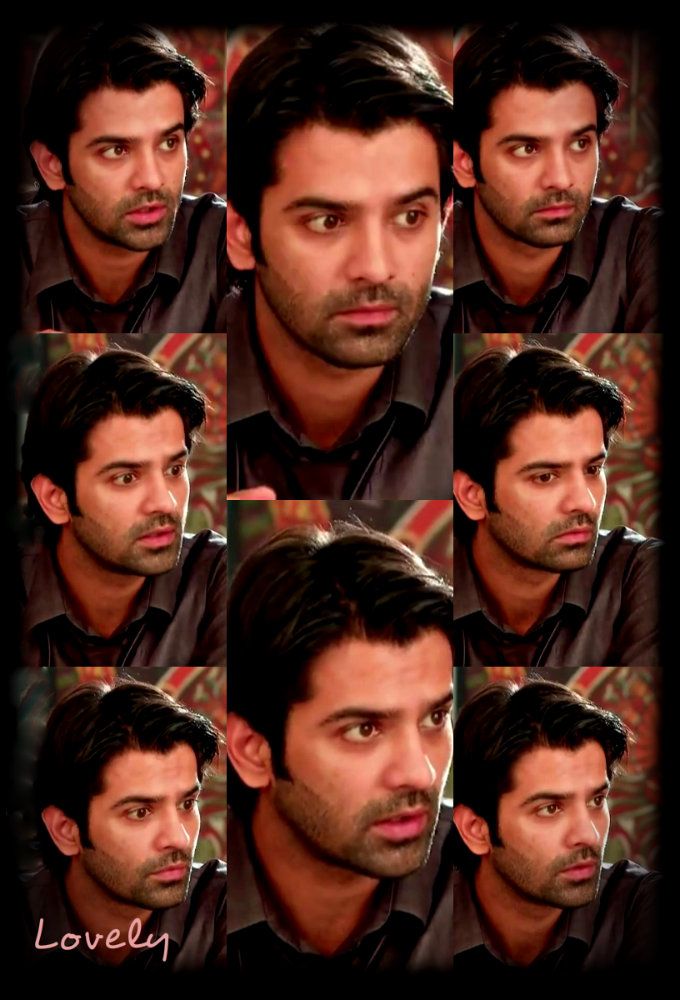 Later that night:
Khushi steps out of the bathroom. Dressed for the night, she takes her dupatta off and throws it on the back of the chaise. As she plays with her hair, her eye catches the carrot sitting on the table. She picks it up and starts talking to the carrot in her animated style, "Just because I am not eating sweets, does not mean that we are friends! We are together only for a while. Afterwards, I will return to my friend, Jalebi. Understood?" She turns around ready to walk when she finds Arnav staring her in face. He looks at the carrot in her hand and says in a soft voice, "So, now this carrot has taken the place of Jalebi!" Khushi nods in affirmative. Then she puts the carrot down on the table. Arnav says, "Khushi, did anyone say anything to you?" Khushi shakes her head in negative. Arnav holds her by her arm, walks her to the foot of the bed.. and sits her down as he sits down with her. Looking her into the eye, holding her arm gently, he says in a soft voice, "Khushi, I know that today you did not go home." Stunned Khushi looks at him. Arnav informs her, "I had talked to your Amma!" Khushi does not know what to say. Arnav says, "Khushi, why don't you just tell me what you are up to? I don't know... but... I don't feel too good about it!" Khushi looks at him apprehensively... then gets angry and yells at him angrily, "Yes, why would you feel good? Because you feel that I cannot do anything other than making Jalebis!" Arnav is taken aback by the sudden attack. He says, "Khushi, I did not say that! I was just trying to help... and even you know this.. that wherever you go, some or other problem pops up!" Khushi looks at him with her jaw wide open,..and anger in her eyes. Arnav realizes that she has not taken it well. He rushes to say, "I mean.." But Khushi cuts him off, "Okay, alright! I promise you that this time there will be no mess up! And I will prove it that I am no less than you!" What? Since when Khushi's battle is with Arnav.. to show him less than her? Where are we headed?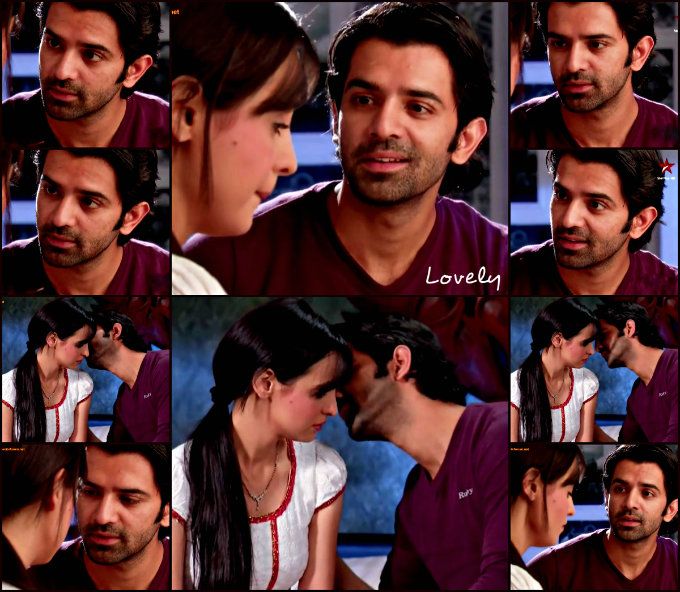 Arnav keeps his cool and goes to say something when Khushi yells at him again, "Now, don't you talk to me! Because.. I an so stressed otherwise also and on top of it I can't even tell you!" She puffs up her cheeks and looks away. "Okay.. okay! I won't ask a thing!" Arnav says in a calm voice, "I brought something for you that will make you happy for sure. Should I show it to you?" A light smile flickers on Arnav's lips as he reaches for a box on the bed and pulls the lid open. A happy smile spreads across Khushi's lips as Arnav offers her the box filled with, "Channe!" Khushi grabs the box happily. As Khushi goes to eat the channe.. chick peas.., she remembers that girl's remark, "You will always be a middle class girl!" Angered Khushi hands the box without eating any channe to Arnav, "I don't want it! You take it away." Puzzled Arnav asks with concern, "What happened?" Khushi averts his gaze and says, "It's just that I cannot eat channe, Arnav ji!" "But, why, Khushi?" patiently he asks. Aggravated Khushi yells back to Arnav's surprise, "I told you that I can't eat it! You take it away!" His raised eyebrows.. his affectionate eyes find Khushi's struggle very adorable... a smirk appears on his face as his eyes fill with love and affection. He reaches for Khushi's face.. gently holds Khushi's chin on his finger and turns her face towards him.. his affectionate eyes gaze into Khushi's eyes... the love they shower mellow Khushi down. With an affectionate heart, Arnav reaches over and plants an affectionate kiss on Khushi's temple.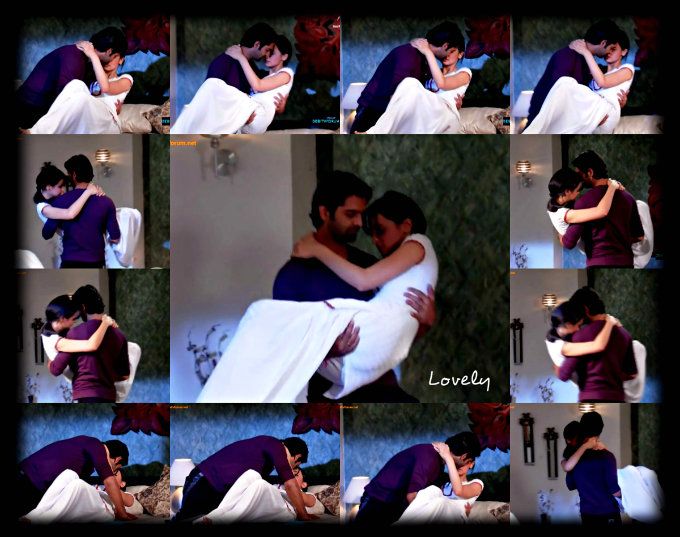 As Arnav pulls his face away, Khushi turns bashful. Arnav looks at Khushi with passionate eyes... he leans over to kiss her but Khushi hesitates.. pulls back.. Arnav lifts his eyebrows in surprise.. in question as he finds it amusing that Khushi is hesitant.. however, affection and love pour from his eyes along with a question. A smirk appears on face as he finds her bashfulness and her being hesitant mesmerizing.
Loved Loved Loved how Arnav reacted! It was so romantic! It was beautiful!
Khushi does not meet his eye. Her gaze stays lowered. Few moments pass like this.... Then Khushi gets up quickly and tries to move away when Arnav grabs her hand and stands up slowly. He slowly approaches Khushi as she stands with gaze towards the floor. Holds her by the arm using one hand and the other one holds her face gingerly. He turns her face towards him.. Khushi's gaze still lowered. Arnav reaches for her waist and lifts her in his arms.. Khushi wraps her arms around his neck and almost rests her head against his shoulder shyly.... Arnav brings her to the bed.. and lowers her gently into the bed.. As he gets her settled into the bed, Khushi unwraps her arms from around his neck. Arnav moves away briefly from the bed to switch the night lamp off. He then comes closer to Khushi and asks in a whisper, "Is it alright now?" Khushi gives him a shy but sweet smile.... Arnav leans over to finish his unfinished business....


Next Morning:
Everyone is at the breakfast table. Arnav sips on his tea. Notices from the corner of his eye that Khushi repeatedly keeps checking her cell phone on the table. "Khushi!" he says taking her by surprise, "Yeah?" she looks up. "Are you waiting for a call from someone?" he asks in a soft gentle voice. Khushi denies with a smile, "Not at all!" Arnav is surprised as he can figure out that she is lying given how keenly she keeps checking her phone. "It's just that I have gotten used to the phone.. that's why. Khushi makes up an excuse. Arnav's eyes fill with a question but he says nothing. Khushi puts the buttered toast on Aarav's plate. Arnav finishes his tea, gets up.. grabs his blazer from the back of the chair and says, "Okay, guys, bye, see you!" "Bye!" Anjali waves at him with a smile. Khushi heaves a sigh of relief as he walks away. She keeps checking her phone.. nervousness mounts.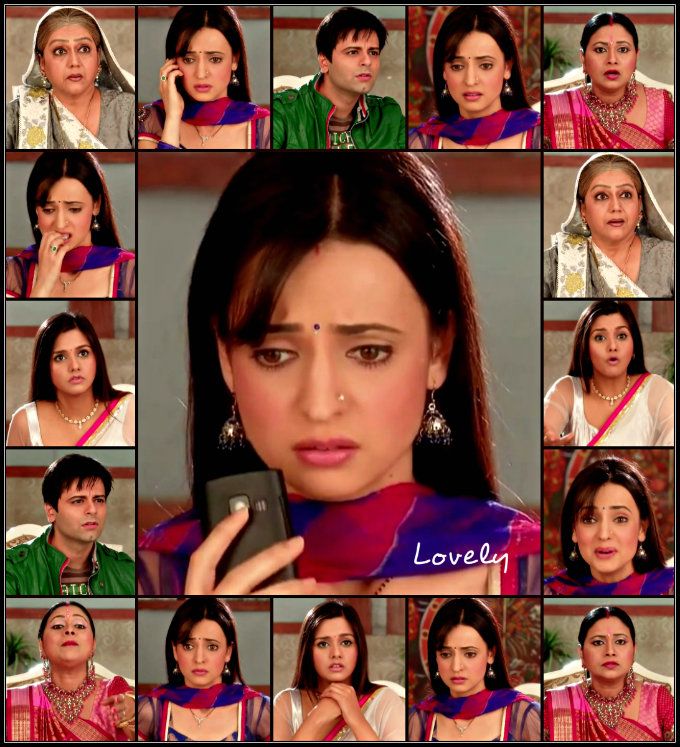 All of a sudden her phone starts ringing. All eyes look at Khushi's phone. Khushi jumps to her feet and looks at the phone as if she has just discovered a bomb. Everyone looks at her wide eyed. Finally Khushi manages to say, "It's the call from the contest organizers!... what if they say that I am not selected, then?" Mami says, "Arey, if you don't say Hello Hi on the phone, how would you know whether it's Bye Bye or not?" Khushi says in a scared voice, "No, No! I am not that brave!" Anjali jumps in, "Khushi ji, don't be scared! You pick up the phone, please!" "Yeah! What else? Come on.. pick up! Pick up!" everyone else joins in. "Pick up!" Aarav says. "Arey, before the call gets cut off, pick it up! Pick up!" Nani ji urges. Khushi bites on her fingernails nervously as she looks at the phone. Aarav gets up and picks the phone up, "Yeah!" "Aarav.." nervous Khushi looks at him answer the phone. "I will get her on the line right away!" Aarav says as he hands her the phone. Khushi nervously snatches the phone from him, "Hello!" all eyes are on her as she talks and listens, "...yes...yes, alright!...Thank You!" Khushi shuts the phone and slowly sits down on the chair. "Khushi bitiya, what did they say?" Nani ji asks . Anjali gets worried watching Khushi's mellow face. Mami cannot take it anymore, "Arey, tell us quickly. Why are you adding to the suspense?" Khushi says slowly as if she herself cannot believe, "They said.. that. I have reached the.. next level!" Everyone is extremely happy to hear the news.. Khushi sits in a shocked state.. Anjali says excitedly, "Khushi ji, that means you have been selected! You are going to the next round!" "Yes!' Mami adds happily. "Yeah!" Nani ji says affectionately. As it sinks in, Khushi says with a happy smile, "They have selected me?...They have selected me!" She gets up and jumps excitedly as she screams with joy, "They have selected me! Selected!.. Awww..."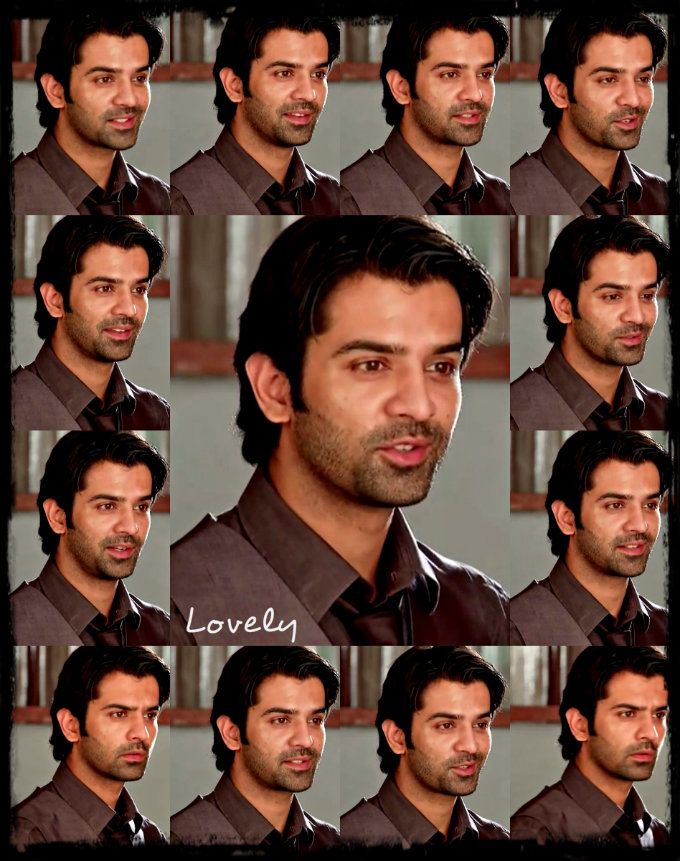 "Selected? Where?" Arnav's voice puts breaks of Khushi's jumping feet and her eyes fill with scare... Everyone is taken by surprise as they do not expect ASR to be around. They all look at Arnav and then at Khushi.. thinking how to manage the situation.. As Arnav gets closer to the breakfast table, his pointed gaze stays on Khushi. Ahhh... why does he look at her with those eyes every single time? He steals my heart every single time... damn it! Khushi is Khushi.. an expert at making up stuff... she says with a smile, pointing at her phone, "I received an SMS saying that I my phone number has been selected... and I will be getting lots of money! Yeah,.. that's it!" she shows him her phone. Anjali smiles at Khushi's effort. "Really?" Arnav smiles with a little sarcasm.. but more thinking how nave Khushi is, "I get thousands of those messages daily." Khushi's face turns pale as he says with a sweet smirk, "It's not true. It's a scam!" He approaches the table to pick up his files when Khushi says, "Really? I thought that I would be a millionaire!" Does Khushi forget that she is married to one of the richest persons in India? Arnav throws a quick glance at everyone as he picks his files up and leaves. Once again all eyes follow him as he leaves. Then Khushi heaves a deep sigh of relief.. before everyone bursts with happiness.. joy and congratulations.. "Khushi bitya!" Nani ji gets up and holds Khushi's face affectionately, "I knew that you would be selected for sure!" Khushi's face lights up with joy. "Arey, who taught her how to put on make up!" Mami jumps to her feet... all proud, "No question of not getting selected!" "Khushi ji, now it's on to level two!" NK says. Aarav stands up, "And remember, level two is alwaysvery difficult!" That brings Khushi to reality. Mami nods in agreement. "Khushi bitiya, there is no need to be scared. Just like the first one, you will cross the second level very well too!" Nani ji gives courage to Khushi, "Because.. you have worked so hard! Hard work always pays off!" REALLY? All I saw Khushi do was to ask Devi Maiyya to do it for her.. argue with Arnav and not even learn to dress properly....show zero self confidence! A bright smile spreads across Khushi's lips. Anjali looks at her with a sweet smile. "They said that I had to reach there within the hour!" "Oh!" NK looks at his wrist watch and says, "Then, Khushi ji, what are you doing here? Go!... Go!"
Nani ji puts tika on Khushi and performs aarti, "Khushi bitiya, all the best!" Anjali feeds her yogurt with sugar, "Open your mouth.. open!" She holds Khushi's face gently in her hand and says, "I believe that everything is going to be fine!" "Go, Khushi ji.. and charm everyone and bother them..." NK says in his messy Hindi! "Take them by surprise'" everyone corrects him. Mami and Anjali affectionately tap him on his head. "Yeah.. yeah.. that's it!" NK says, "Sorry. Khushi ji, give me your autograph right now.. quickly.. who knows.. if you become famous tomorrow... you may not have time..." Khushi smiles. "And, yes," Mami adds, "Tell the contest folks to add the option of age forties to fifties for the next year... please..." "Sure, Mami ji!" Khushi says. Then she holds Aarav's face in her hands and says, "Aarav, are you not going to wish me?" "All the best!" he says. Khushi affectionately gives him a kiss on his cheek.. Aarav immediately rushes to wipe it off from his cheek.. brings a smile to Khushi and Nani's face. "I will get going!" Khushi says.. Nani ji nods... everyone joins in with a smile. As Khushi leaves she thinks, "This joy is not complete without sharing with Arnav ji.."
Back At The Contest Training Site:
"Hi, girls!" the coordinator comes in.. all the contestants look up. "Mrs. Khu.." she is cut off by Khushi who runs to join in, " Here I am!" The pretentious one is surprised, says, "You are selected?" Then she rushes to correct herself, "I mean.. congrats! I knew that you would be selected for sure." Khushi smiles as the other one wonders how she got selected. "Alright!" the coordinator says, "Congratulations to all of you on being selected for the next round. This evening, our sponsors will join the judges to meet with you. They want to see the passion in you... what you can do by yourself. Neither would the judges nor will be the mentors train you for this round. So, prepare your introduction in such a manner that will tell them that you have what they are looking for. So practice your walk.. your make up.. perfect smile of yours.. and most important.. whatever question they might ask you, answer it with confidence... because that's what will decide if you can move forward in this journey with us or at home... Alright? All the best!" All the girls leave one by one to get ready. "Hey, Devi Maiyya! What will I do? I know nothing!" Khushi says....