Originally posted by Dips..
ufff kitne dino baddd aaj galiii me diwaii me raunak aayi haiii
hoyyyeee oyyyeee watte kick startt buuddyyy
haye anvii aap kahan thee?????like bed k niche takiye k piche pedh k aage dharti k niche
means the kahan???
ok i guess padhai n mai lik a idiot sitting here n gossiping boards gya bhar me like
aareee apke lie + sani k liye post resrve krna bhul gyi means bhuli nhi my net ws not working at all wen i open dix thread
enuf bakwass...
hoyee pehle dips nachegiii koi yaar mere galli me aya hai hey DIsco Deewane ahan ahan ahan ahan...
oh oh jahppixxx yeh lo aap bhi muna bhai wali jadu ki jhappi
mai gang ki sardar
nice mazakk anviii
i guess sab barabari k leader hai
han uske liye punishment milegi...ahan in MSK style ::: galti ki hai toh...saza toh milegiii
hahahahhaa diwali pe yeh loo lootmaar offerrr
so glad u luvv dix mujhe toh apka n sani ka revieww mere liye prasad haiii
oh killer hot isnt itt...she's damnn hottt
deaddd...han han sab use kerloo sab apka hi haiii
I Love uu tooo Chandramukhiii...
Loveee uuu jaanemaannn
SaAnDi rokxxx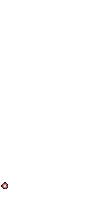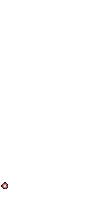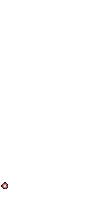 bang bang bang diwaliii badhai ho janeman apko bhi or sadi sani ko bhi...ha ha ha all d vampis r active now...apki gali main apke dil main n apke mansion main hamari entry diwali ke shubh avsar per ho gai hai n 1 thing very confirm tis mansion will rockkk with huge wala splashhh...oye yaara maine di ke mobi se pm kiya tha meri dhkhdi sunane ke liye apko nahi mila kya chk ur pm box jaano...na ji aap sardar isliye ki ur r d 1 with most wild ideas so vote milta hai apko..yehhh

yehhh lets rock d floor 2night something very special...disco deewane maaneet deewane...
lobeee u soniye...lele meri bhi jhappiii
SaAnDi rokkzzz
will soonish come net dhoka de raha hai yaar