Posted:

01 November 2012 at 3:05pm

| IP Logged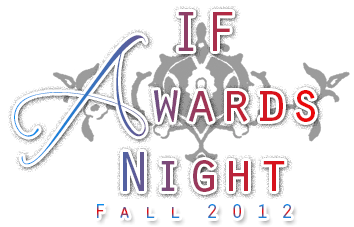 Salaam Nameste Friends!
MOST AWAITED AWARDS NIGHT of the SEASON
is here
!

Yes that's right! The CC Team would like to apologize for the delay in announcing some of the contest winners as we wanted to save it for this big event
.
Awards Night, as we had mentioned earlier, is organized by the CC Team three - four times a year, depending on the workload of the Team. It recognizes many talents all over IF and encourages them! Given that this particular awards night consists of MANY CONTENT, we have decided to keep you all tuned to this page by
PRESENTING THE AWARDS IN SEQUENCE (batch by batch) OVER THE NEXT 5 DAYS
Oh Nooo
, I can see chappals coming our way
!
Yes Folks, you are going to have to
keep a CLOSE EYE on this thread for the next five days
! You never know when your award will go up IN THE NEXT FIVE DAYS
and NO, WE WILL NOT CHEAT YOU
! So watch out for your most awaited award!
"But Why?" you may ask
. The asnwer is, a lot of effort has been put into these games/ contest by the members as well as the siggy makers, so we want everyone to recognize the winners and the siggy makers
!
We would like to take this opportunity to thank all those who have helped us in making the siggies! We will be giving out credits on the actual award posts itself
!
Without further adieu, let us kick start the show!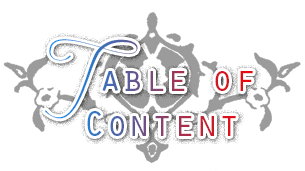 Here is a list of things to be covered during this five nights long Awards Night!
NOTE: The Awards will be given out in RANDOM ORDER! We kindly request everyone to have patience and join us throughout the next five days!!
*******
Birthday Contest Awards
Movie Trailer Contest Awards
Cluedo Game Awards
Autumn Writing Competition Awards
Haunted House - Treasure Hunt - Special Awards
FAVORITE OPPA GANGAM STYLE'R - Current Activity
BIGGEST IF'AHOLIC - Current Activity
BEST JOKESTER - Current Activity
SUNSHINE OF THE FORUM - Current Activity
FAVORITE KALAKAR SIG MAKER - Current Activity
FAVORITE CRAZY CREATIVE TOPIC - Current Activity

FAVORITE CRAZY CREATIVE - All Time
FAVORITE BOLLY CURRY BUZZER - All Time
FAVORITE MOD'am - All Time Favorite
MOST HARDWORKING DT - Current Activity
MOST FRIENDLIEST DT - Current Activity
MOST RESPONSIBLE DT - Current Activity
MOST SCARIEST DT - Current Activity
ALWAYS ACTIVE FORUM
BEST DIRECTION
BEST ENSEMBLE CAST
BEST NEGATIVE CHARACTER
BEST NEW SHOW
BEST REGIONAL SERIAL
BEST STORY LINE
BEST TITLE TRACK
FAVORITE COUPLE
GLOBALLY HARMONIZED FORUM
KOLAVERI FORUM
NAUTANKI FORUM
MOST POPULAR FACE
BEST REALITY SHOW
BEST PAKISTANI SHOW
MOST LOVED ON-SCREEN COUPLE
FAVORITE REAL LIFE COUPLE
*******

Please refer to the next post for an up to date list of the presented awards as well a direct link to the page where the awards get posted (i.e page number of this thread).
So folks, join us in celebrating the award ceremony over next five days
!
*******





Edited by Aahaana - 04 November 2012 at 3:04am