This clarifies it once and for all.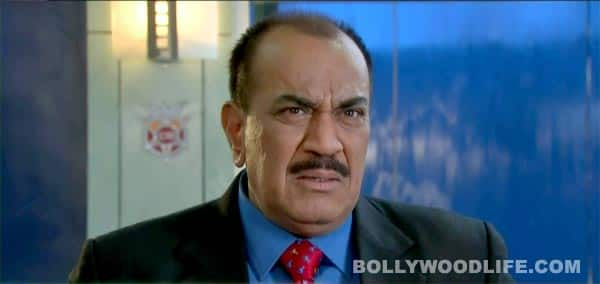 Reacting to rumours claiming that Sony Television's favorite cop from the popular series CID is quitting the show, Shivaji Satam clarifies that he has no plans of leaving the team!
Here's good news for avid CID fans! Contrary to reports saying that the show's most popular (and unintentionally hilarious) cop ACP Pradyuman aka Shivaji Satam is quitting the show, the man himself stood up and clarified that he's still very much part of the series. "I don't know how this came up. I'm very much a part of the show and have no plans to move on," said Satam in an interview.There were rumours floating all over the Net that the face of CID had decided to move on and would soon quit the show, but Satam has now cleared the air.
We learn that Shivaji's contract expires in December, so that news could perhaps have triggered the rumour that the 62-year-old felt that he is not able to cope with the strenuous schedule of the show as it is now, and that the channel and the production house are trying to convince him to stay.
But after Satam's clarification it is obvious that the ACP has many more murder mysteries to solve in future episodes of the occasionally-comic detective series. Pradyuman we think should activate his well-connected network and his troops to discover the origin of the rumour. Perhaps Daya can play an instrumental role in solving this puzzle that created unnecessary brouhaha. Right, CID fans?