The Love Lost and Found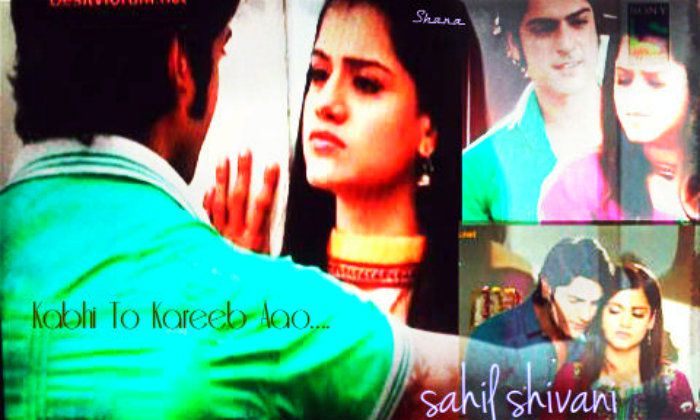 They Often say love at first sight is often not the love at all and love marriages do not always succeed.
Shivani too never knew her love marriage would end so early
Just an year!
But she had no time to look behind ,no time cry over her broken relationship as she had other promises to keep.
Promise be the son of her parents ,brother for her sister and above all the promise to herself

A promise never to break and go on .And so she did .She went on in her life to be a success fashion designer and be the owner of a successful wedding planner company
But her past seemed to find its way in strangest ways.She still needed to answer few questions she left UN answered in haste to have a better life for herself and her family.
She still needed to answerer her still alive emotions for the one she had loved and lost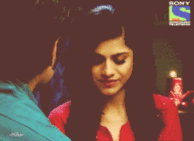 Prologue

It has been five years since their separation.Five long years of love lost and never found.Five years of struggle and success .
Shivani rustled through pathway covered with yellow autumn leaves ,the leaves fallen far away from its tree all doomed to dry and dye.So its winter again she sighed as she tightened the light shawl around her .It was the five winters back when she had last seen him. She still remembered the warmth of his love and promises they could never keep.
She had loved a man named Sahil ,no not a man , a boy named Sahil, a care free boy who always had what he wanted and then he had her .For him she was a perfect girl who knew everything and who could do everything .She had been enchanted by his innocence and he by her unconventional self-dependence. She had thought they were made for each other as he had what she missed most , a carefree life which she had to loose so early to earn bread for her family.
But their marriage proved a disaster . She did her best to get accepted in his wealthy yet regressive minded family where an unconventional, independent and progressive bahu who supported her parents was never a welcome idea. But something went missing in her way of being an acceptable bahu. She lost her individuality, her freedom and above all charm and love for Sahil ,the very cause of her existence in the house she was trying to fit in.
Sahil was still the same boy she fell in love with , a boy who was not at all ready to grow up and be a man who takes responsibilities. He was still a child who had his best toy with him .She had given up her career ,her family to be with him but one needed to work to earn his living , at least one of them needed to .Being a loved son and most loved brother did not bring earning which they needed to live their life. She was not the one who asked for money or help ,she was the one who earned it and made people earn .It had become a pain to see herself and her husband depend on others for sake of some love .But Sahil was not ready to understand the reality ,things became worst when he had questioned her love for him .
At last it all ended.
Chapter 1

She gave up !She decided to leave Sahil so that he could be what he wanted to be rather then be what she wanted him to be. She knew her Sahil would sure do something once he felt the need .She had decided to leave not forever but for some time. But that some time seemed to be forever now. Her phone beeped and back again she was to reality.

She looked at the caller id , a duty call indeed .She picked up the phone and smiled .Her tone was professional yet soft and polite as usual. She was the owner of the best wedding planner agency of the city called Delhi. She did not like the city when she had decided to shift after her breakup but then felt it was the only way out .The fast and self-seeking life of the city irked her .She often missed the calm and caring life of her small city Udaypur and above all she missed the warm friendship of her dear friend Mansi.
'Don't worry Mr. Khanna u have hired the best agency of the city ,ur daughter will have a marriage to remember'. She cut the call and dallied Devyani Di her partner and her elder sister.
'Di ,I have a flight to Mumbai will see u at marriage'.
'OK Shivi have a nice journey, I know ur fashion show will be a success again'.
Shivani smiled at her sister's confidence in her. She was proud of her elder sister who was her strength, when all were against her ,it was she who supported her .Be it her runaway marriage or her decision to get settled in delhi. It was her support and belief that the two sisters ruled the city as the best wedding planners .

She still remembered the words of people who had rejected them on the grounds that how come women with broken marriages plan for future marriages. But now same people eat their words when they came up successful. It was because of her Devyani Di now she had enough time to pursue her love for fashion designing. She had earned a name as a fashion designer for bridal costumes and her fashion shows had been grand success at renowned Evelon fashion week organized every year in Mumbai.
**********************
Sahil sat in his hotel lounge and looked impatiently at his watch .He was in Delhi to attend the meeting with his important client but client seemed late or caught in cold retreating monsoon rain. He decided to call his elder brother Anoop whom he knew must sure be getting bored in the unwanted wedding party at Chopras .
'Hello Bro whats up ,Enjoying!'
'Well I should not ,but I am Sahil, actually never saw such a wedding'.
'Come on bro its Delhi here weddings are different so whats a deal, anyways I think I am going to die waiting for the client'.
'Don't worry Sahil call him and make some other appointment and come here .I am sure u will enjoy this umbrella wedding '.
Sahil disconnected the phone and smiled to himself Umbrella wedding !
The Sesodiya family was in Delhi to attend the wedding of their loved cousin Khushi. The girl had taken promise from her aunt Rajlaxmi to attend her wedding with the whole family. Sahil Bhaiya was her favorite of all Sesodiyas but when she came to know that he had an important meeting she astonishingly decided to have whole family in exchange. Mr. and Mrs Chopra knew Rajlaxmi loved Khushi and would never say no to her and so the well-known Sesodiyas of Udaypur were in Delhi to attend wedding of Khushi.
Sahil called Mr.Talaskar his client and found his flight had been postponed .
Great ! Sahil thought to himself so my deare Khushi your Sahil Bhaiya is all set to attend your umbrella wedding.
***********************
Devyani had been in fix when she heard the clouds roaring. The rain was quit unforecasted .Their company was always ready for emergencies but this time it was an unexpected one .They had decided to have an outdoor mundap and party for wedding on request of the bride. But then it all seemed to go wrong .She called Shivani.
'Don't worry Di I have a solution', came the confident voice of Shivani and Devyani knew problem was solved.
In a minute Shivani had dialed many numbers and the whole wedding place was overhauled within twenty minutes with a water proof mandap and red and blue umbrellas provided to guests .The seating arrangement were converted into beach type party with huge umbrellas covering the seats .The guests were amazed at the speed and accuracy of the things happening around them .They tried to look at the coordinator which they had come to know was a woman named Shivi whose designer bridals were the dream of every new bride .
'Who is this Shivi ?', Sandhya asked excitedly who taken by the talks of people around .
'She is some well-known fashion designer and a wedding planner I think, I have heard her agency has planned this wedding', answered Mansi trying to give all information to her chatterbox bhabhi Sandhya .
'Sure she is brilliant ! She changed the whole scenario of this place in minutes 'appreciated Buaji with awe.
'Well that's all wedding planners do don't they ? ', said Rajlaxmi placidly .
The very name Shivi had somehow reminded her of Shivani the girl she had got rid off with great difficulty. She did not want the memories or name of hers to mar the beautiful occasion of her loved nephew Khushi .
'Mom ' Sahil hugged Rajlaxmi. 'Come on Mom kabhi to kisi aur ki tareef kar diya karo .I know Manasi Bhabhi is the best but their may be other good people too '.
'Of course there are other people too my son and u are one of them my loving Sahil . The way u have had ur own company is a pride for me and don't I appreciate u for that ', answered Rajlaxmi gesturing the waiter to serve her son Sahil a glass of juice.
'But Mom there are'.',Sahil was interrupted by Mr. and Mrs Chopra who were surprised to see Sahil.
'Sahil my son how are u ?' .

Sahil did his best to give a warm embrace Mr. Malhotra but his huge belly seemed a way too big for a proper hug .
Soon Sahil were mobbed with so called parents who had been depressed by his sudden love marriage. But his break up had been joyous news for them and now they happily wanted to give their daughter to youngest son of Rajlaxmi Sesodiya .
'U certainly have a good marriage preparation Mr. Chopra ', appreciated Phoophaji who was bored hearing the dialogues of people around , all regarding marriages and breakups
'Yes Mr. Khandelwal its all because we have Shivi by our side'
'Shivi ?', asked Phoophaji inquisitively
'Yes Shivani Mr. Khandelwal, what a coincidence she is from ur city Udaypur '
It was time for Rajlaxmi head turn Shivani !


I hope u all will like the roller coaster ride of prides and ego of Sahil and Shivani and amidst all this their realization of true love

Do Hit Like Button and leave ur precious comments
Love U All
Shana



Edited by shana0127 - 08 November 2012 at 6:07pm