ello mere pyaare e-friends, OMG
what can i say these kyph charecters have been haunting me all week, nahi yeh mazaak nahi hai, look u will have to use your imagination to understand what i am talking about......
Well this is really weird but jhab bhi me ek KAALA KAWAA
ya phir ek KAALA KUTTA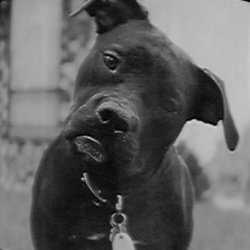 dekhti hoon to mujjhe k-k-k-k-k- kaala KARTIK dikhai deta hai, lo batoa jhoot kyun bolungi, arre kal hi ki to baat hai!!!!
Aur suno kal hi meri nanny TV pe wildlife show dekh rahi thi, aur jhab maine uss mein ek MACHLI
dekhi to main chilaayi "arre yeh fish face KRIPA kyaa karr rahi hai pani mein".
Arre parso hi to mein apni choti bahen ko le kar ZOO gayi thi aur waha maine ek badi badi aankhon waala OWL
dekhaa, aur mein usse pehchaan gayi arre wo ANITA hi to thi!!!
Aur ghar jaane se pehle meri ek aur star se mulaqat huwi, arre aur kaun hoga, apna MANNAN, LOOK kitna pyaara dikh raha haina
, maine ZOO keeper se poocha bhi ke ye kab india se shift huwa, aur wo bola "kal hi, ha lekin MANNAN is very GAY (as in happy
) with his Zoo friends"!!!
Ok bye, aggar mujjhe aur LOOKALIKES dikhai diye to main tum logo ko zaroor bataungi
!!
no offence Kripa, Mannan, Kartik and Anita (if their are any) lovers!!!!
Jots


Edited by Jots - 08 May 2005 at 1:59pm