PUJA SPECIAL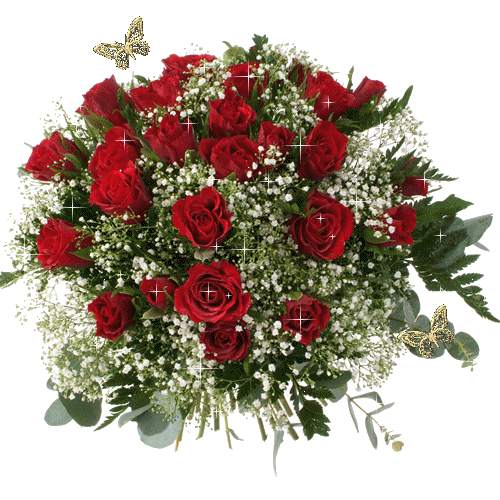 Thulasi is studying in her study table in the hall
. Night lamp is on.
Tamil is standing with a glass of milk leaning on the wall near her
.
Tamil, "Ana unakuthan exams irukai kuttima! Sonna kelu! Intha palla kudi
."
Thulasi caps her pan and looks up from her work, "Ethavuthu kudakka madakka panalana ungalukku thokam varathei.
"
Tamil, "Kudakka madakka na ena?
"
Thulasi, "Aya swamy ungaluku oru periya kumudu
. Antha palla kudunga."
Thulasi takes the glass of milk and Tamil looks at her work, "Nan questions kekava
?"
Thulasi, who has a moustache of milk now
, "Approm? Vera vella illaya ungalukku
?"
Tamil, "Illa ya."
Thulasi, "Ponga. Nalaiku fulla nan padikamatein
, Inaku epdiyavuthu 2 chapter a cover pannanum. Please ponga
."
Tamil, "Vun uthatila pallu.
" and he is about to clean it with his kerchief.
Thulasi, "Atha nanga pathukirom. Neenga ponga.
"
Tamil, "Ena kuttima nee..."
Thulasi, "Aiyoo! Ponga neenga!"
Tamil over a salichikiraru
. Thulasi smiles, "Puja time! Fasting! Maranthipocha
? Ponga."
Tamil, "Nan po matein
. Athan nalai oda mudiyuthu la
?"
Thulasi, "Nalaiku than! Pooo! Pooo!
" just like Sadha in Jeyam
.
Tamil disappointed
goes to his bedroom
. Thulasi laughs as he turns to go. Tamil makes a face at her and smiles and then goes into the bedroom. Thulasi starts to study
.
Next day morning...
Tamil and Thulasi are praying in front of their prayer cupboard
.
Thulasi does the aarthi and gives it to Tamil. He takes the vibuthi. Prayer over.
Tamil, nibbling on sundal
, "Inaiku Saraswathi puja. Padippu katu. Vera ena pannapora?
"
Thulasi, "Neyama patha, innaiku than padikanum.
"
Tamil, "Pothum ma nee naiyam pathathu
. Modhala just engineering. Ippo IAS. Ena patha unaku epdi theriyuthu
?"
Thulasi, decorates the gollu
, "Collector purushan mathiri theriyuthu
."
Tamil, "Hm. Prelims mudinjachu. Main exam eppo?"
Thulasi, "Adutha mas..."
*Wah..Wah..*
Both of them hurry to the bedroom. Both of them are struck in the doorway
. They look at eachother. And again go in, both of them are struck again
. Thulasi looks at him with mock anger
. Tamil backs. Thulasi goes in. Tamil follows
.
Thulasi, "Ajho..ajho..ena ma?" as she takes a crying child
from the bed.
Tamil, "Inga kudu."
Thulasi, "Ethuku?"
Tamil, "Hm..bayam padutha.
Kudu en kuttima va.
" Tamil takes the child from her.
Tamil, "Thulasi. Poi antha ladduva eduthutu va." The child stops crying
.
(
Appa va pola vai irukum pola!
)
Thulasi, "Ada pavi. Laduku azhukaiya niruthita."
Tamil smiles at Thulasi with mocking pride
.
Kuttima (in between weeps), "Appa than solluraru la ma. Poi laddu eduthutu va ma.
"
Thulasi, "Appavum ponnum romba ketu poiteinga." and starts beating both of them
.
Tamil runs to the hall with kuttima in his hands and Thulasi chases them. All of them laughing. After a while both of them stop running, out of breath
.
Kuttima, "Epdi pa intha adanga pidariya kalyanam pannuna
?"
Tamil, "Elan thalai ezhuthu ma
. What to do?
"
Thulasi smiles and then looks at them as a tear drop runs down her cheeks
.
She goes and sits in the steps in front of their house
.
Tamil notices this
and whispers to kuttima, "Ama vuku poi oru kiss kudu. Po." and lets her down.
Kuttima takes little steps
as she reaches her mother and she hugs her neck and kisses her tightly
. Thulasi smiles and takes her in her lap.
Kuttima rubs off her tears
, "Yen ma azhulara?"
Thulasi, "Onum illa da. Eppovumai nama ippidiya santhoshama irukanum."
(
Intha ponnu santhoshama irukum pothu azhularatha enum niruthaliya?
)
Tamil smiles and sits next to Thulasi and takes Thulasi's hand, "Eppovamai ippidi than irupom! Nanum kuttimavum una kalaichitu. Ippdiya than irupom. Nee kavalaiya padatha.
"
Thulasi smiles and lies on Tamil's shoulders
.
Kuttima, "Amma unaku support ku azhu venum na, enaku oru thambi papa kudu
."
Tamil, "Super idea, kuttima! Ena sollura, Thulasi?
"
She hits him and both of them hug Tamil, smiling
.
(
Smile please, nanga oru photo eduthukirom
!
)
Happy Puja holidays!!!
Hope you all enjoyed it!!!
More fiction