Happy Birthday !!
Rajeev Khandelwal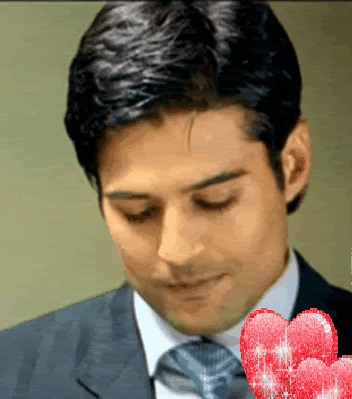 Years have passed , the world has changed
We have changed
But somewhere in the corner of our hearts ,
Old fantasies remain
And we try to look back and find what we have lost already .
We dig in to find the jewels and gems of past
Wish you all the best on your birthday .
Still remember how we used to celebrate this day with lots of fanfare and creativity .
Still remember how you used to devote this day to us - your fans
Here is a small video carrying the memories of those days when there were no HQ vids
You were in the heights of your popularity
and we fans used to die thousand deaths
Watching your style and charm .
[YOUTUBE]http://www.youtube.com/watchv=Jgv277vEpns[/YOUTUBE]
Message From spvd (Deepa)
Wish U a very very very happy Birthday Raj...i just pray to God u get all the success and happiness in ur career and also in ur personal life...
Luv
Deepa
Message From -Minnie
Wishing you a Very Happy Birthday Rajeev !!!!! Have a great year ahead and Hope get much much more success in Bollywood !!!
love ya !!!!!
- Minnie
Message From waniya_fatima (Fatima)
I strongly believe in expression of love but sometimes in life you fall short of words, being a writer I shouldn't be but like I said, sometimes your own expressions fall short to convey your love, dedication and admiration to some person and that person has to be a star like you.
It would be like Diye ko Roshni dikhanay layak to praise you, to comment over your work and to express our pleasure seeing you, talking with you in person.
Ever since I have grown up, I have seen and praised so many stars but somewhere they always remain stars who are beyond my reach; however I don't feel the same for you. That doesn't mean I don't consider you a star, for me you are THE ultimate star in many ways. Your modesty, your generosity and your acknowledgement to your admirers makes you best among all.
Trust me; I have never come across a celebrity like you, who is a Gem in his field, in his daily dealings and who possesses a great respect and a special place in his fan's hearts.
I guess I wouldn't have got a better day than this to express my gratitude over meeting you and today I wish you all the luck and success in life. May Allah bless you and your family, may you shine like a star in this world, may you always be an inspiration to your admirers, and may you get what ever you desire in life.
Happy Birthday RK, stay blessed and spread happiness like you always do.
Regards,
Fatima Manzoor
Message From -purnima- (Purii)
Wishing YOU a very Happy Birthday Rajeev,
Not just a year older but another year kinder... another year nicer...another year sweeter in all that you say and do.
Wishing you another happy, successful & a wonderful year ahead...that will bring you simple pleasures to enjoy, warm memories to treasure, and the happiness of knowing how very special you are.

This bday wishing u all the success, & happiness in coming year & life ahead..
Wishing dat all your wishes big or small come true...as whatever you're wishing for most is just what I'm wishing for you on your birthday and Always...

Hav a wonderful day,year, life ahead!!
wishing you all the happiness & success!!
Lots of Love & hug !!
Purnima.
Message From
Sumi_162710 (Sumi)


Hello Rajeev,
Wish you a very Happy Birthday. You never cease to be special for us and nor does this day. Hope it's gonna be enjoyable for you & May you have a happy, healthy and prosperous year ahead.
With lots of love & prayers,
Sumaiya.
Message From neha_bbsr2005 (Neha)
Today is a very special day as today is the birthday of a very special person <3 It's because of him I found so many great friends
He's the reason for the bonding we share <3 Fantastic actor, the best mentor ever
But above all a great human being <3
Happy Birthday Rajeev Sir
May you have the bestest and happiest birthday.. Wish you loads of happiness, success and good health
Many many happy returns of the day
Message From *Dakoo_Minzy* (Minnie)
Happy Birthday RK bhaiyya!
It has been quite a few years since I have made you my brother. You are a person I adore and at the same time respect a lot.
Wish you all success in life. And may everything you do turn out to be a success!
One again a very very very happy birthday! Enjoy Life! And I am really proud to be your fan!
Lots of love
Minnie..
Message From Zee_News (Zainab)
Dear Rajeev, You have been of the celeb whom never made me feel that u belong to limelight field, very down to earth, simple and wonderful human being, I still remember the day I became ur fan, but most of all u made me a fan of u as a person too, I wish u all the best in ur life both professionally n personally and may ALLAH guides you in the path of light... Love, Zainab
Message From Inu-13 (Neha & Ankita)
Helllooo Soooperman
Wish you a very HAPPY BIRTHDAY
Wishing you all the best today and throughout the coming year!
May the sun shine all year long,Everything go right and nothing wrong
You are one in a million special gem whom we love, adore and idolise. Ur smile is our medicine when we are sad and your words of encouragement is our guiding force.. Hope to make ur special day sooper special :)
with loads of Love
Ankita and Neha
Message From -Preeti- (Preeti)
Wishing You a Very happy Birthday and may almighty fulfill all ur wishes.
Keep Smiling and Doing Great
preeti
Message From nidhi2013 (Nidhi)


Happy birthday Rajeev!! May god bless you with loads of success and happiness in your life ahead. God bless you. Keep Smiling.

Love
Nidhi
Message From amail1601 (Ammu)
Dear Rajeev sir,
Your sincerity and dedication towards your work have always been a great inspiration. Here's wishing you lots of love, success and contentment in the coming year. Have a rocking birthday! Stay blessed.
Love,
Aditi
Message From Avz(Avani)

It's the special day when this star was born.
The star that had qualities of warrior, the mental calmness like Yudishtir, and leader like from Ram.
He is the this decades most loved, honored and brave soul Rajeev Khandelwal.
That has made me his die hard fan beyond what I could feel for others who have come and gone.
The dashing Sujal to National hero in Time Bomb
Rajeev has just filled his characters with qualities undefined.May God Bless this talented star, with loads of immense love and dignitiy for which is his natural unknown fan's pride.God Bless the Hero of my dreams, the talented man of tv history,

Love Avani

Message From ranjitha (Ranju)
Hey Rajeev

I still remember me mailing you every year on your birthday... I still remeber how desperately would I try to call you on your birthday... I still remember how I had danced for the entire day when I had finally talked to you on your birthday... A lot has changed in the past years, but my love and admiration for you stays the same. Today, I may not jump seeing you on screen, but everytime I hear something good about you, the PHANGUL in me feels happy that her first ever hero is happy.

I hope this Birthday brings you all the happiness and success you truly truly deserve. May God bless you and your family with love, peace, joy and good health.

Keep Smiling Raj
Message From saheli2610 (Saheli)
9 years!!!!!
Its been long 9 years since I am following this man and have been an ardent believer in him. Sometimes, I tend to think whether I am his fan only. A mere fan cannot hold on to an actor for 9 years!!! But , we dont have anything to name ourselves right??? So, rather I will call myself as someone who looks up to this person and have very high regards and respect for him.
As an actor he has evolved with time and is the one of the best around us today...but many of the rajeevians had the oppurtunity to interact and know this man personally too over the past years. And from my own experience I can say, No other Celeb in town is as generous as this person. As someone was telling me a day before yesterday that "He still lives on earth". And the statement is true from the core.
My journey with him started from Kahiin to Hoga and is still continuing and I know it will continue even after his retirement may be. I wish him all the luck in his life and career. The man is with a golden heart who is always ready to help people anytime and everytime.
Today when we are celebrating his birthday I would wish him again A Heartiest Happy Birthday and would pray that he sets new milestones in future. Table 21 is a project with high expectations and I hope and wish that this year brings him a Hit show at the box office.
I am finally done with my lecture. Have written a big long post in FC after a long time.
Wish all of the Rajeevians out here a Very Happy Birthday
Message From Surya.Ravi (Surya)
Dearest Rajeev,
It is again that time of the year when I get to wish you a very happy birthday...The day which embarks your entry into the world is really very special to me & it is very close to my heart...I wish you all the happiness in the world..If the stars up in the sky fulfilled wishes I would send all the stars your way, just with a small prayer that all your wishes whether big or small, all come true...I have told you this umpteen times but on the special day I would like to say it again, you are very special to me..No one can ever take your place in my heart & my life...
It has been Nine years & more still the bond, the love, admiration, the liking I have for Rajeev Khandelwal does not seem to diminish. My love, my respect for him only seems to increase...It seems to be a such a long journey of 'Nine years' of being associated & attached to Rajeev Khandelwal, but it still seems like yesterday when I first saw Rajeev on TV, when I first interacted with him, the journey seems like a dream..A wonderful beautiful dream...I'am glad to know Rajeev, I feel honored to be associated with a humble, modest, guy next door like Rajeev & I'am proud to call myself a 'Rajeevian'...I was a Rajeevian, I'am a Rajeevian & will always continue to be so forever & ever. Nothing can change my love, admiration & respect for him..
Rajeev Khandelwal a name which was unknown to me just ten prior to this date, but as a 15 year old it was the first time I came across the name 'Rajeev Khandelwal', when I got to know of Rajeev's name I never knew that in my life that very name which was unknown to me will hold so much of importance in my life, Rajeev Khandelwal a person whom I have never met, only spoken a few countable times, only seen him portray different characters & roles on screen, still that one name Rajeev Khandelwal & that one man is very much a crucial part of my life... I just cannot imagine my life & my existence without Rajeev Khandelwal...
Rajeev Khandelwal, a guy who walked into my life as a complete stranger, then went on to become my first ever crush, over the years I have come to adore, love, respect this one person...Thank you so much Rajeev for being a inspiration, a driving force in my life...Whether I write fictions, poems or articles, or I make siggies or video mixes all the credit goes to you...It is because of you I have developed a passion for writing & I really can't thank you enough for being a strong inspiration & a guide in my life...You have been & are the guy whom I look up to with great amount of regard & respect...I cannot even explain in words what you mean to me & what I feel for you...The feeling can never be expressed in way of words..
I can promise you one thing from the bottom of my heart that my love, respect for you will only increase with every passing by minute, it would never fade...You are special & you will always be...There is no one like you, there can be no one like you either, you are just 'God's Gift to us Rajeevians'...
Rajeev thanks a ton, it is because of you I have some wonderful friends in my life & I can never thank you enough for that...
Keep Smiling always as your smile is very important to me...
Few lines of a poem which I had written years before for you, even today they hold the same meaning for me & I mean every word of it -
'Hum Aapke Qadardaan Hai..Aap Humari Jaan Hai..Khoo Na Jaaye Yeh Naata Kahiin...Yeh Rishtha Humara Auro Se Anjaan Hai'..
Happy Birthday Rajeev Once Again, Have The Best Birthday Ever..You Deserve The Nicest, Sweetest, Bestest Things In The World...
Good luck for all your future endeavors & I'am eager to see you on big screen again...
All The Best...Happy Birthday Once Again...
Muaahhh...
Loveee You Loadsss
Surya..