Latika becomes enraged as Aditya says Pankhuri's name instead of her name while proposing to her. Dadaji scolds Diwakar for accepting Shivam's marriage proposal without consulting Pankhuri. Avantika asks Sheela to organise the mehendi rasam. Sheela gives the work to Pankhuri. She tells Harish that Avantika does not want Aditya to attend Ganesh Sthapana. Aditya tells Pankhuri that he will miss her when she leaves his house after her internship. Pankhuri convinces him to wear a sherwani.
Latika and Aditya argue about their honeymoon plan. Nisha's debtor threatens to ruin Latika's mehendi rasam if she fails to repay the loan. Sheela tells Purshottam to send Pankhuri with Aditya for Ganpati Sthapana in Harish's house. Govardhan tells Dadaji that Neha's in-laws will be offended because Pankhuri had rejected Shivam's marriage proposal. Avantika fights with Purshottam and Preeti after learning that Aditya is attending the puja organised by Dadi. Harish tells Aditya to marry Pankhuri.
Avantika criticizes Sheela's supervision of the hall decoration. She insults Dadi and Harish by not greeting them at the mehendi rasam. Purshottam introduces them to her friends. Pankhuri convinces Aditya to put mehendi on his hand. Preeti shoots a photo of them together. Aditya is sad to learn that Sheela had asked her children not to attend the function. Anuj invites Shivam to the function. The mehendi designer accidentally writes Aditya's name on Pankhuri's hand. The debtor calls Nisha.
Pankhuri and the Dewaan family dance in Aditya's sangeet. Shivam meets Pankhuri at the function and notices her anxiety. Shenky overhears Nisha promising to repay her loan to the debtor after Latika's wedding. Dadi asks for Avantika's permission to gift the bridal dress to Latika from Harish's side of the family. Avantika insults her in front of everyone. She discloses to them that she had left Harish because he had an extramarital affair. Aditya witnesses their fight and refuses to get married.
Aditya breaks off his marriage with Latika because of his parents' failed marriage. Preeti and Dadi defend Harish when Avantika blames him for Aditya's broken wedding. Purshottam apologises to Latika for Aditya's decision. He asks Pankhuri to comfort Aditya. Harish denies cheating on Avantika but Aditya refuses to listen to him. Pankhuri tells Aditya that Avantika must have misunderstood Harish but Aditya refuses to believe that Avantika is wrong. Nisha is worried about repaying her debts.
The Best Character of the Week, is the one and only Aditya!! He truly deserves this honour this week because of his out standing performance. His smile during the sangeet ceremony was amazing,his shocked expressions were amazing, his anger we saw was a new side but it was truly justified from his side, he was amazing. Aditya being drunk, not his fault at all, the circumstances were out of hands, he was so lost in all the stress and the best way to get rid of the stress was to drown in the alcohol. He was truly amazing to watch!! Aditya.. Aditya and only Aditya this Week. His performance stood out than the rest.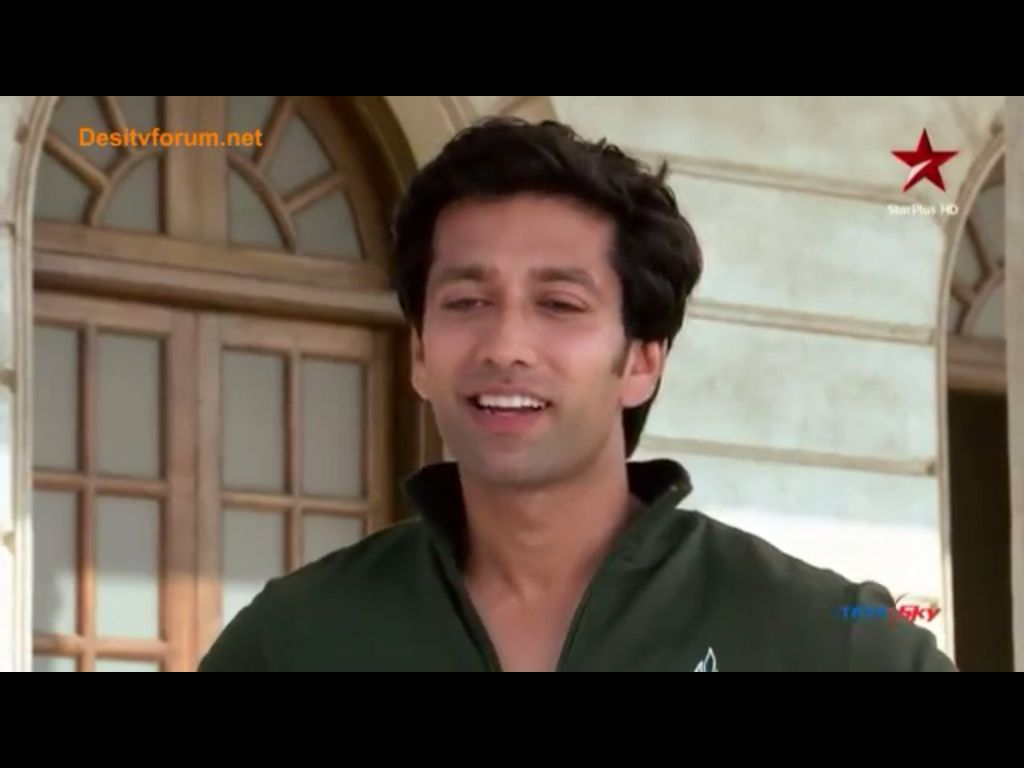 Picture credit: f.s.m
The worst character for this week has to be Latika.
At first, she is so much jealous of Adi-Pankhuri as if she loves Aditya dearly. But then suddenly we come to know the real intentions behind the marriage- money!! That's all she wants from Aditya. And now I understand as to why she had had the money-money conversation with Adi when they had first met. But then what the hell was the pretending to fancy him for? Moreover, when Aditya said no for the marriage, she wasn't even worried for her marriage being broken. All that she was worried for was money and the debt. Ahh! She's got enough reasons to win the worst character of the week award!
We have so many fillers this week
on which here is a major filler
...
When we saw Naman misbehaving with Neha(now played by Urmila tiwari replacing shreya arora
) because Shivam-Pankhuri relation is not happening... and I say is it needed to show this crap?? we dont wana see this. Secondly, when neha's father went to meet Naman ..he behaved mischivious but after coming to know that Gupta family gone to fix Shivam-Pankhuri wedding...he suddenly transformed and started behaving good...
anyhow ..we dont wana see these crappy scenes...
.. with long duration...
instead we had loved it if creatives had shown some past of Avantika-Harish.