Hey friends,
We hope the FF forum members too will participate in Crazy Creative Teams Halloween "haunted treasure house" game.
We want members who are interested to participate to sign up and begin organizing things before the deadline. When a team has been finalized please PM the crazycreative account with the details.
Good luck and have fun!!!
Regards,
Fan Fiction Dev Team
****************************************************************

!!A NOTE FROM THE CRAZY CREATIVES!!
Hi Friends, we understand that everyone wish to have the contest/ games results announced! However, as stated on some threads previously, we are going to be hosting a GRAND AWARDS NIGHT ON NOVEMBER 3RD, 2012, where all the pending results as well as the winners of Members Choice Award, 2012 will be announced!
Till then, we kindly request everyone to have some patience and continue supporting our activities, like you've always done. We sincerely apologize for any inconviniences caused!
Thank you!
Hello Friends,
The Crazy Creatives have planned an entire forum wide treasure hunt to be played
between October 28th to 31st.

But WAIT...

You will get to
TEAM UP WITH YOUR FORUM MEMBERS !
And get to go TRICK OR TREAT through out IF !!!
NOTE: This is a funfilled game so let us all join hands together!



Uh Oh, I bet I have confused everyone! Alright here is the STEP BY STEP explanation!
Basically each Forum will get to make a Haunted House Thread for Halloween by October 26th, 2012! A particular member can ONLY BE PART of One Forum! The Crazy Creatives will then present a treasure (a piece of a puzzle) based on the completion of the thread and the particular forum team will have to hide the treasure within their forum and come up with three clues by the 27th of October, 2012. Starting October 28th till the 31st, all the participating forum teams will have to go around each other's haunted house "trick or treating" for the clues to find the treasure in the respective forums. Once you find all the treasures associated with each of the haunted houses (depending on the number of participating forums), you have to put the pieces together and send the answer (as to what the whole picture symbolizes) to crazycreative account.

FOR MORE INSTRUCTIONS PLEASE VISIT THE FOLLOWING THREAD

ATTN: Forums!!! Haunted Treasure Hunt Competition!
Here is a summary!

Once you read this thread
, contact fellow members from ONE PARTICULAR FORUM OF YOUR INTEREST! After forming a team, PM the crazycreative account with your Team Name and Forum, as well as all the members' names.
NOTE: A member can ONLY be a part of ONE FORUM!

OPEN A WORKING THREAD in your Forum! Start working on a haunted house themed thread and decorate it accordingly. Post the FINAL THREAD in your team's FORUM by OCTOBER 26th, 2012.
NOTE: You just need to open a halloween HAUNTED HOUSE THEMED thread welcoming fellow members of IF for Trick or Treat! You DO NOT need to organize any games/ contests on this particular thread.

PM your final thread link to the crazycreative account! Once received, the CC Team will send you ONE SMALL PIECE OF A PUZZLE. This will be your TREASURE!

Find a thread that is fairly recent and hide the treasure in one of the posts
IN YOUR FORUM
. Then come up with THREE sequential clues! For example, 1st Clue: Generic Topic of the thread, 2nd Clue: Specific Topic/ Subject; Third Clue: Post Maker, etc.
NOTE: Please avoid any detailed oriented threads! You want those who do not watch the show to find the clues as well.

Send all your clues (written in words) and where you've hidden your treasure (link of the particular post) to the
crazycreative
account for verification by the 27th of October, 2012.

From October 28th to 31st, all the participating team will get to go on a "trick or treating" treasure hunt. In other words, you will get to VISIT all of the other HAUNTED HOUSES around IF (PARTICIPATING FORUMS' threads, which you will get the links for through the CC GA Thread) and trick or treat for clues
. Each clues WILL BE GIVEN ONE AT A TIME. You have to identify the content (topic/ thread/ subject) presented by the clue before you can get the next clue.
NOTE: More instructions will be provided as we near the hunt!

Once you locate all the treasures, put the small pieces together to identify the bigger picture. Once you've identified the answer, PM the answer to crazycreative account by the 31st of October, 2012.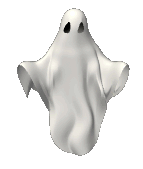 G.O.O.D. L.U.C.K
So your task now is to COMPLETE STEP ONE, which is to sign up and form a team! So friends gather together and plan out your team. Please remember that a member can ONLY BE A PART OF ONE TEAM!
thank you!

CRAZY CREATIVES TEAM