Happy Birthday
Mr. Rajeev Khandelwal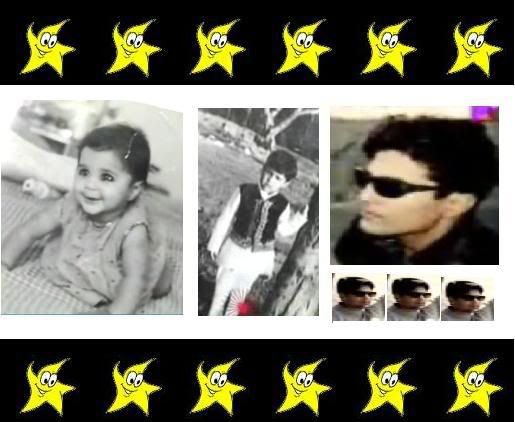 A New Day Has Dawned Marking The Beginning Of A Whole New Day...Day Falls & Night Follows & This Is A Mechanism Which The Earth Follows 365 Days Of A Year, There Is Not Even Day When The Morning Does Not Turn Into Evening, Evening Into Night & Night Into Morning. This Is A Well Known Circle Of Life... Then You May Ask What Makes The 16th Of October So Special...Yes The Day & Date Of 16th Of October Is Indeed Very Special...The Day Mark The Entry Of The Modest, The Sweetest, The Humble, The Guy Next Door Rajeev Khandelwal's Birthday. In The Year 1975, Date 16th Of October, A Baby Came Into This World, A Baby Boy Named Rajeev Khandelwal..No One Knew At The Time He Was Born That This Very Guy Named Rajeev Khandelwal Will Go On To Become The Reason For Umpteen Of Hearts Beating, Smiles, Joy & Happiness...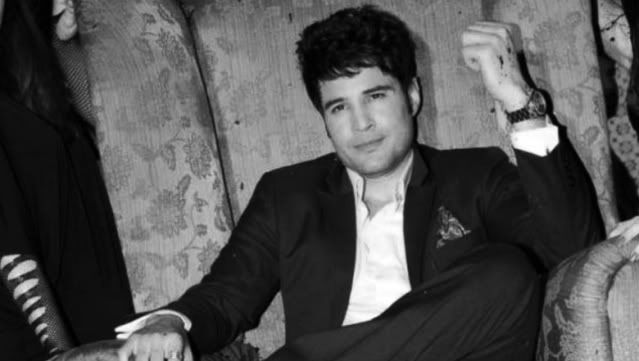 Rajeev Khandelwal A Man Of Honor, Dignity & Commitment Is Indeed Very Special For His Admirers, His Fans His Followers, For 'Rajeevians' The World Starts With The Name Rajeev Khandelwal & Ends With It Too'. There Is No One Like Him...

37 years ago on this day that is the 16th of October a STAR was born... Nobody ever predicted that this boy will be the reason to live , to smile for the millions of people' Nobody ever knew that a STAR was born on that day' But today after knowing Rajeev , his achievements , the world knows it is BLESSED with one of the FINEST ACTORS & finest human-beings'. Rajeev Khandelwal the guy who entered our lives as a complete stranger, today rules our lives & world & we proudly call ourselves 'Rajeevians'...A man of few words, frank & straight forward...We 'Rajeevians' exist only because of this one man, Rajeev Khandelwal... So let's all get together, put our hands up in the air, clap loudly & sing birthday wishes for this one man, Rajeev Khandelwal, who means the world to 'US'...

"We don't know how to explain it,
If only we could explain by mere words,
How much we really care for you,
How much you mean to 'US'.
We look forward to seeing you every day,
The grin that adorms our face because of you,
When We see you we can't help but smile,
There is just something about you.
When you speak through your eyes,
Our heart suddenly beats faster,
We wish we could tell you right then and there,
That our life could never be better.
When you communicate with us,
Through small & big gestures
We want to stay in that moment forever,
And tell you how much you really are loved.
Nothing around us seems to matter Other than you,
Because there is nothing more important to us than you.
No words could ever express how much you mean to 'US',
We hope we could express it in words;
But the words don't seem to flow when we look at 'U'...
But there is definitely something very special about you..."

You are our sunshine
You are our shining star
Everything that we are not
You are
You make us laugh
You make our heart smile
Everything you do
Makes our life worthwhile
You give lovingly
You always have cheer
Everything you are
We hold dear
You are so sweet
You are so very kind
Everything we cherish
In you we find
You are a blessing
You are an angel
Everything about you
is Gods gift to us..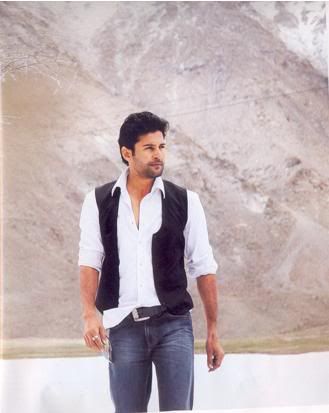 Count your blessings, not your troubles;
You'll make it through whatever comes along;
Within you are so many answers;
Understand, have courage, be strong.
Don't put limits on yourself;
So many dreams are waiting to be realized;
Decisions are too important to leave to chance;
Reach for your peak, your goal, your prize.
Nothing wastes more energy than worrying;
The longer one carries a problem, the heavier it gets;
Don't take things too seriously;
Live a life of serenity, not a life of regrets.
Remember that a little love goes a long way;
Remember that a lot... goes forever;
Remember that friendship is a wise investment;
Life's treasures are people... together.
Realize that it's never too late;
Do ordinary things in an extraordinary way;
Have health and hope and happiness;
Take the time to wish upon a star.
And don't ever forget...
Even for a day...
How very Special you are!







In the entire world there is nobody like you. Since the beginning of time, there has never been another person like you. Nobody has your smile. Nobody has your eyes, your nose, your hair, your hands, your voice. YOU'RE SPECIAL.
No one sees things just as you do. In all of time there has been no one who laughs like you, no one who cries like you. And what makes you laugh and cry will never provoke identical laughter and tears from anybody else.
You are the only one in God's creation with your set of natural abilities. There will always be somebody who is better at one of the things you're good at but no one in the universe can reach the quality of your combination of talents, ideas, natural abilities and spiritual abilities.
Through all of eternity no one will ever look, talk, walk, or do exactly like you. YOU'RE SPECIAL.You're rare. And, as in all rarity, there is great value.
Because of your great rare value you need not attempt to imitate others. You should accept and celebrate your differences. YOU'RE SPECIAL. Continue to realize it's not an accident that YOU'RE SPECIAL. Continue to see that God created you special for a very special purpose. He called you out and ordained you to a calling that no one else can do as well as you. Out of all the billions of applicants, only one is qualified, only one has the best combination of what it takes. That one is you. That just as surely as every snow flake that falls has a perfect design and no two designs are the same, so no two people are the same.
YOU ARE SPECIAL!

Rajeev Khandelwal is God sent gift to Rajeevians... 'we could never ask for anything more than this'...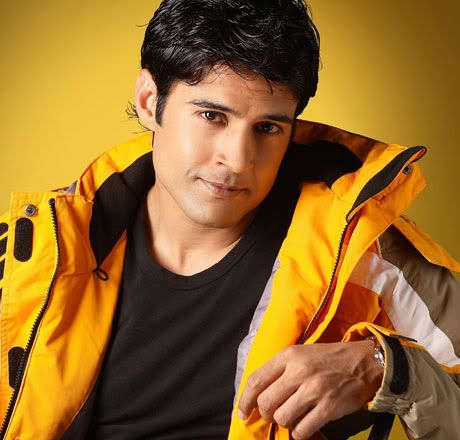 One day when God felt generous,
He looked down at me and smiled,
"Since I feel so magnanimous,
I'd like to give you something, child."
He asked me what I wanted,
I said, "Oh, really nothing more,
You've done so much already."
He said, "That's what God is for."
"You have been pretty good," He said,
I know there's not much that you seek,
I will pick a little something,
Just to make your life complete."
With great anticipation,
I looked forward to my gift,
I wondered what God had in mind,
That would give me such a lift.
"This gift," God said, "You realize,
Bears some responsibility,
So, if you accept my present,
You must be willing to agree...
"To offer unconditionally,
A section or a part,
Of more than half of you,
The larger portion of your heart."
"Okay, God," I answered,
"Since in You, I always trust,
I'll meet your obligation,
In the manner that I must."
To myself, I thought, wow, what a gift,
For so much of me, God's asked,
Now what could be so valuable,
That my share was more than half?
With both hands I sought my gift,
I still did not have a clue,
Then God put your hand in mine,
And said His gift to me was YOU!!!!!!

Happy birthday on this beautiful day,
There's so many things, We just want to say.
You inspire many, with your thoughts and actions,
We're all so grateful, for your calm reactions.
Happy birthday on this beautiful day,
You've always been there, when we needed you to stay.
Kindness and thoughtfulness is your forte,
Our love for you, we wish to convey.
Happy birthday on this beautiful day,
We wish you the best, without any delay.
Hope you enjoy it, from beginning till end,
Here's a hug and kiss, we're ready to send.


Happy Birthday Rajeev you hold a special place in our hearts & lives & you will always continue to hold a special place in our world..Thank You for being the nicest, sweetest, bestest person on the earth..You were special to us, you are special to us & you wil always remain so...Our Love, respect, admiration for you will never dimish..Life may change but our love for you will always be the same... Happy Birthday Mr. Rajeev Khandelwal... We are proud to be your admirers & call ourselves 'Rajeevians'...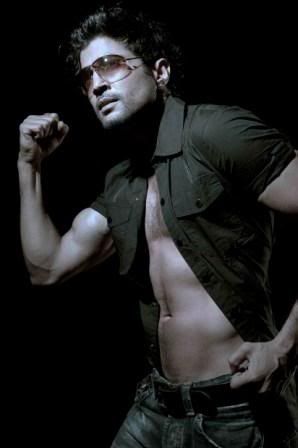 Each year your birthday reminds us
That we really want to say
We are very glad to know you;
We think of you each day.
We hope you enjoy your birthday,
All the pleasures it has in store,
And because we appreciate you,
We hope you have many more!!!!!




Edited by Surya.Ravi - 16 October 2012 at 12:50am