he is walking on road with the flashbacks of past incidence...he is so depressed with that sudden knowing of all truth of his wife's...
after he returned home,in this scene i want to give hug for him,for which he portrayed with expressions only not single word...the way he sees his wife doing kitchen work vs his wife dreams(he feels this only if i am not wrong)...
after he slowly walks to kitchen,with brilliant expression on his face...
and i thought how he would call his wife as sandhya or sandhya ji...
but he didnt say single word,just look at her and he slowly,(as same u said here ami...)
how he cares his wife..
...no words to express that one...
simply,pure divine love....
k emotional part over...
bhabhasa tummy is empty after seeing kachori...
and usual bhabo and others blah blah blah...
and our GG room right...
surya with their signature ointment scene...

and the way he look after her...
ur poem...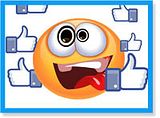 The inspirit of your sensual touch hovers ever clean
the feel of your breath in my every dream
all that is intimate from you I adjudge ever so beloved
hankering for the instant to discover your eyes gleam.
my fav lines of urs...its feeling of their inner soul...


Edited by udnis - 11 October 2012 at 11:36am