<!--[if !vml]-->
<!--[endif]-->

Link to the 1st Fan Club
http://www.india-forums.com/forum_posts.asp?TID=303245

Link to the 2nd Fan Club
http://www.india-forums.com/forum_posts.asp?TID=312762

Link to the 3rd Fan Club
http://www.india-forums.com/forum_posts.asp?TID=317463
<!--[if !supportLineBreakNewLine]-->

<!--[endif]-->
As a part of the younger generation, Lakshya Virani, played by Pulkit Samrat, stole the hearts of many viewers within a matter of minutes. His grace on television, along with his stylish looks, seem to mesmerize the audience. Many viewers complimented his eyes, which symbolize the epitome of Lakshya's character-immortality.

Krishna Virani (Lakshya)
Younger son of Sahil-Ganga. As the name suggests he is like Krishna - good looking, mischeivious yet sweet and sensitive. A good football player, adventure freak and a daredevil, he likes to do any kind of stunts for thrill. A harmless flirt, he has four to five girlfriends at a time.

A few days ago we had a contest regarding Pulkit! The members of this fan club voted for the best entry. Which ever entry won, got a chance to have their thoughts written on the cover of the fan club. The winning entry was written by Tisha(Eijaz_Rulz)!!!! Here it is!

1. What is it about Pulkit that has made you a fan of his?
I think pulkit has a lot of charm abt him thats why he has such a huge fan following in a small peroid of time. i am a huge fan of him...well i became a fan of him coz of his simplicity, his charecter kisna, his eyes, his smile, the way he acts, his voice, his body language, his woh kisna hai entry,his cute scenes with kt,......well these all factors hav contributed to my love towards him and made me adore him!!!!!


2.Do u wish to see him in other serials if so which ones, what role and why would you want to see him there?
waise i think that the charecter of kisna is made 4 pulkit but still coz 'yeh dil mange more of him' i would like to see him in many shows. but the most preferred acc to me is the role of angad of kyph. It is so coz the whole rockstar image seem to suit him well. With kool jackets, passionate eyes, tattoos,ganjis, attitude, style...pulkit fits this role amazingly!


3.How would you like to develop the character of Lakshya in Kyuni Saas Bhi Kabhi Bahu Thi?
from whateva has been shown till now, kisna has been shown as a very sanskari beta but very mischevious also..in the future kisna's chareecter shd be brought out properly n show his mature side....he shd help saahil in his business....also he shd admit his love to kt!


4.How would you want Lakshya and KT to get together bearing in mind that shell be married to Mayank at one point?

Till now the scenes btw kt n lakshya hav been very cute n innocent types ...both hav started developing sum feelings 4 one another but cannot admit.....what i want is that they shd be mature enuff n admit their feelings towards ech other....also they shd tell baa abt this otherwise it will be too late!!

5. Do you think Ekta made the correct choice in choosing Pulkit Sumrat for this role? If so why do you think so?
I dont need to answer this one. I think that ekta has done one of the best things in her life by giving this role of kisna n letting all of us love him so much. It is coz of her that we hav been able to see pulkit n make his fc and love him sooooooooooo much!.....alos this charecter suits him very well.....i cannot imagine anyone else in this role. THIS ROLE OF KISNA IS MADE 4 OUR PULKIT!!!!!!!!!!!!!!!!!!!!!!!!!!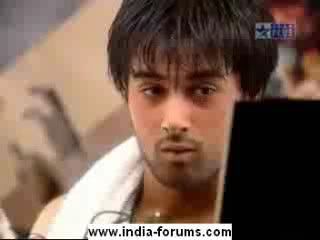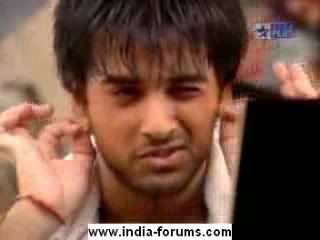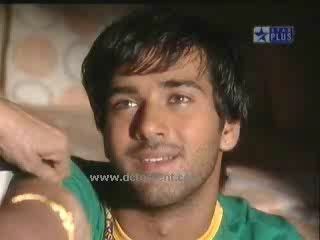 Courtesy of Indiangirl07 for the pictures

<!--[if !vml]-->
<!--[endif]-->



angelaisha

anjali207

annu1611

ashla

bhaveshvani

bewafa

bluff_princess

buttercup


carmashah

ddddd

desi_chick05

desi_grl

desi_pryde

eijaz_rulz

gillkanwal

hello64
IBLAL

iiLOVEpanna
i_luv_jay_sean

indiangirl07

kavyanjalifan06

khanrocks

khushix

kiunhogayana

koptyp

kzk

lucky_charm413

MainEkHasina

Manasi_16
Marvelous.Malks

mastii

mein_bholi

Mrs.Eishu.SRK

muqualp

mz.seductive

Nats

naughty_noor15

nb_fan

nooreenuk

sweet_kp

svh2010

pinki no 1

~pooja_15~

prakriti2

prap

preetijaiswal19

prernabajaj4eva

pretty_girl

rahatkhan443

reepz

sammie12

shanelle

simrat91

snoopy18

srk_lover

star+
swt.smile

tani91

_TANIA_

Virgo_stars
Vishucool
WoHaXItZxAaKi

xoN3HA

weeee

yogesh_gaurip
-xx-Roohani-xx-
unum ali

x_pooja_x

Neha57

Fiza

shahrukhfan811

Rahul_Ki_Rani
lovly_angel

<!--[if !vml]--><!--[endif]--> ****PLEASE PM ME IF YOUR NAME IS NOT ON THIS LIST AND IF YOU ARE A FAN OF KISNA
****
http://www.india-forums.com/forum_posts.asp?TID=330318

http://www.india-forums.com/forum_posts.asp?TID=329894

http://www.india-forums.com/forum_posts.asp?TID=331943

http://www.india-forums.com/forum_posts.asp?TID=332427

http://www.india-forums.com/forum_posts.asp?TID=335535

<!--[if !vml]-->

<!--[endif]-->

Video of the song "Woh Kisna Hai" performed by Kisna <!--[if !vml]--><!--[endif]--> and Krishna-Tulsi by indiangirl07
http://www.badongo.com/vid/141979
http://www.zippyvideos.com/6604181115378656/krishnahai_enter ance_song/*indiangirl07

Video of when Lakshya <!--[if !vml]--><!--[endif]--> comes to wish Baa "Happy Birthday"
http://www.badongo.com/vid/142586

9th June Krishna Scene
http://www.badongo.net/vid/143562

12th June Krishna Scene
http://www.megaupload.com/?d=T8M7J7PP

19th June (when KT and Kisna meet)
http://www.badongo.com/vid/148308
http://www.badongo.com/vid/148309

Kisna and Baa talk about Tulsi
http://www.zippyvideos.com/5689449275407806/kishna_ba_talktu lsi/

June 20th Lakshya Scene
http://www.badongo.net/vid/153065
Download
http://www.badongo.net/vid/153065/1

June 21st Lakshya Scene
http://www.badongo.net/vid/153066
Download
http://www.badongo.net/vid/153066/1

June 22nd Lakshya Scene
http://www.badongo.net/vid/153067
Download
http://www.badongo.net/vid/153067/1

June 30th Kisna and KT Towel Scene (Download)
http://www.badongo.net/vid/156072/1

June 3rd-Ba, Lakshya, and KT
http://www.zippyvideos.com/3067306015602356/3rd_july1/*brown sweetneszy
ALTERNATIVE
http://www.badongo.com/vid/164756
Download
http://www.badongo.com/vid/164756/1

June 3rd- Bus Scene-Lakshya and KT
http://www.badongo.com/vid/164739
Alt.
http://www.zippyvideos.com/8063647575602336/3rd_july2/*brown sweetneszy
Download
http://www.badongo.com/vid/164739/1

June 3rd-@Mihir's Office-Lakshya and KT
http://www.badongo.com/vid/164740
Download
http://www.badongo.com/vid/164740/1

June 3rd-@Mihir's Office Part 2-Lakshya and KT
http://www.badongo.com/vid/164768
Download
http://www.badongo.com/vid/164768/1

July 4th-Kisna Fighting Scene
http://www.badongo.com/vid/164644
Download
http://www.badongo.com/vid/164644/1


NO EPISODE FOR JULY 5TH DUE TO HEAVY RAIN IN MUMBAI

July 6th-Lakshya standing up for KT and Manthan calling him Lover Boy
http://www.badongo.com/vid/165124
Download
http://www.badongo.com/vid/165124/1

July 14th-Lakshya and KT fight
http://www.badongo.com/vid/165055
Download
http://www.badongo.com/vid/165055/1

July 14th-Lakshya comes and talks to Tulsi
http://www.badongo.com/vid/165058
Download
http://www.badongo.com/vid/165058/1

July 20th-Lakshya and KT dancing Scene
http://www.zshare.net/video/july_20_dance-wmv.html
Download
http://videodownloader.net/get/?url=http://www.zshare.net/vi deo/july_20_dance-wmv.html

July 20th-KT falling and Lakshya catching Scene
http://www.zshare.net/video/july20_falling-wmv.html
Download
http://videodownloader.net/get/?url=http://www.zshare.net/vi deo/july_20_dance-wmv.html

July 21st-First Hug
and Haldi Scene
Online
http://www.badongo.com/vid/169032
Download
http://www.badongo.com/vid/169032/1

July 24th-Talk w/ Baa
Online
http://www.zshare.net/video/part1-wmv-shn.html



Edited by svh2010 - 26 August 2006 at 6:12pm