Messages
From Suhu(KunwarKiDeewani)
AAAIISSSHH <3
Its Meri Jaan ka bdaaay :D

Girll many many happy returns of da day , Am i soo blessed 2 meet a person liek u ! Infact ur da first one who was so sweet wimme ere ! And ur da one bcz of whom i joined da AT n met all da Amazing Tr-ians n now da part of ma life :D

Thank You soo much for that (: Mayy Allah Bless you n give all dat u want ! :)
Wishin u all da love n luck for ur future (: Happy Birthday Once Again !


Love You Loads Aaish <3
Stay Awesome forever ;*
Ur A Rockstar :D
God Bless You
Take Care xx
-Suhu aka KunwarKiDeewani
From Guria(raj-guria-kriti)
May you have all the joy your heart can hold, All the smiles a day can bring, All the blessings a life can unfold, May you get the World's best in everything. Wishing u a !!!!Happy Birthday!!!!
Happy Birthday Aaishu!!! luv u!!!!
hv fun
From Sanju(desigirlx5)
Aaish,
Happy birthday the most hard working, sincere, wonderful taareyian ever. Aaisha when we first met on the forum I was so excited that our AT had gotten more fans. Then we started taking more and more and I realized that you were so special. You spoke the honest truth like no one I have ever met and I've grown to love that quality about you. Aaisha you are such an amazing person who I have had the privilege to meet. I cannot even begin to tell you how lucky I feel to have a friend like you in my life. I really hope Aaish that our friendship always remains like this and we stay friends forever. If i could I would write on and on about how much you mean to me and how much I love my friend, but I'll keep the message short and sweet.
So here's a big HAPPY BIRTHDAY!!! To not only my friend but someone I consider my sister. Love you Aaisha and I really, truly hope that you have the best birthday ever.
Love always,
Sanju
From Tej(lovharshu)
Dance among the ribbons of the birthday balloons.
Smile through the lit candles
and sing to the classic happy tune.
Eat the cake of wishes,
frosted with sweet dreams of parties to come.
Blindly swing at the flying unicorn,
sending treasures across the lawn.
Spin among the music and laughter
in your perfect party dress that's brand new.
Crave for TAAREY more n more hehehe!
And till next year my darling Aaish
happy birthday to you...love u !

Tej
From Ritz(RitikaLoveAmar)
Happy Birthday
Thakur
aka the Peacemaker of our AT
aka Aaish
Enjoy your birthday and do full-on masti..
God bless you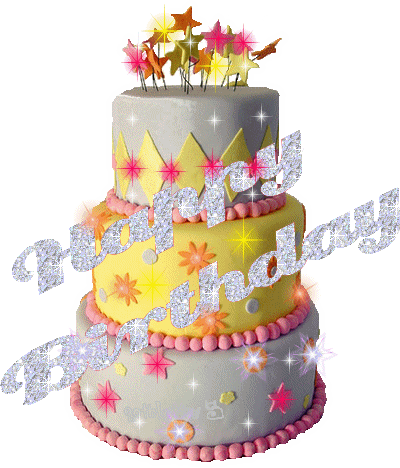 From Zara(zara.92)
Happie happie happie bday Aaishuuu !!!!!! :D :D may Allah bless u wid lots of happiness and luck in life . Ur an amazinggg person and super sweet my 2nd frnd on IF I love u for ur strait fwdness :) :) hope u gt all u want :) :) and have an amazinggg bday and year ahead :D

Lots of love and luck
Zara
From Marinu(LoveTaaRey)
Happy Birthday to my cute si Lil si Aish/ bandar
Right where do i start from, i know that u hate me but today plz don't hate me that much coz its ur birthday heheh. Well ur a year older now becoming a oldie not good at all! I love how u have stayed with us and being with us and no matter what other say we love u and stay the way you are coz u rock and we a proud to have a mate like you how always will stick by our side and never let us down, doesn't look like a birthday msg looks more like funeral Speech heheheh
You are such a special friend, Who deserves a special day, For being who you are and Bringing joy in every way. You make me smile and laugh,
with everything you do, So today I wish a very happy Birthday. May all you Dreams come true
Love you not
From Marina x.x.x


Edited by blossom1234 - 10 October 2012 at 5:52pm