Eh you. Yes, you. Mad-O-Wot?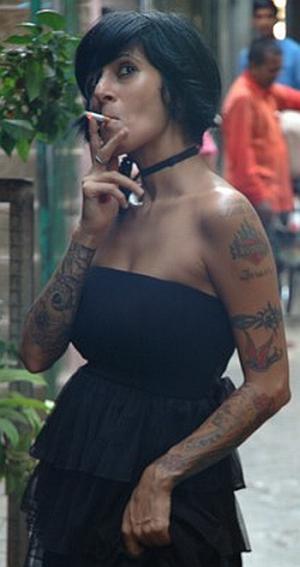 If so, you are most welcome here. If naat, pliss squaat. In any other AT where fanaticism is eaten for breakfast, lunch, and dinner. Because we don't roll that way.
This is the AT for hairstylist and owner of Mad-O-Wot salon, Sapna Bhavnani. She moonlights as many other things too. But since this is not your typical AT, we won't bother elaborating- because we're lazy as f**k. So I'll just post a helpful link:
Clicky
Also visit
A Click A Day Will Keep Your Boredom At Bay
to donate One Rupee to all the underprivileged people who haven't had a good haircut in their lifetime.
You are most welcome to plant your ass here if:

1) You love tattoos, piercings, common sense, or foulmouthed people. Or better yet, all four.
2) You are from Bombay and/or have had your hair cut by Missus Edward Scissorhands herself.
3) You don't give two hoots about Bombay, and feel sorry for yourself because of it.
4) You have nowhere else to go but here, which says a lot about both your life and this forum.
5) You think this AT sucks already and can't wait to crap all over it, because you know poor Sapna won't last long anyway.
6) You have had it with family-friendly ATs that have enough love, sunshine, and glitter to make you want to gouge your eyes out and dissolve them in acid.
7) You want to prosecute haters with voodoo curses involving baldness and rotten, lice-infested hair.
Dhanyavaad and enjoy your stay!


Edited by Omnipotent_Taco - 07 October 2012 at 9:23pm