HAPPY BIRTHDAY RASIKA
Today is the birthday of my sweet sister who became a friend at first here at IF for which IF is so special & so is KMH forum. Here I made friends some who have become so close that we are now sisters & Rasika is one of them. From chatting we have now reached a level of sharing & supporting each other trying to be their for one another. Though things are not like we use to talk endlessly all the time but we still manage to take time for each other. If life was'nt so busy i'm sure we would be talking to each other all the time. [how could I miss the topic of marriage here too] Once u get married u would understand what I mean.
I am positive u will still find time for us sisters. rasika Many many happy returns of the day from me & naina.May allah shower you with so much love & happiness on this special day & the Future.you mean a lot to us both & many others who know you. Rasika as u know I am not good with words but I mean every word I say. Also not good at creating siggies or would have gifted u one guess I should learn. But Rasika & naina the night long we chatted in Mohabbat mahal was the best & craziest and probbaly the one that took us from friends to sisters so that is as special as u both.we r incomplete without one another.i am blessed to be part of your life & sharing mine with u guys. luv u both loads forever.
Once again Happy birthday from me & naina.U r the best sister,friend anyone could wish for.
Guys send her your wishes.as it's not long since the day changes to the 8th our Rasika's birthday should be as special as she is.
Guys leave your wishes for Rasika my sister and make her day special.Most of u already know her but those that dont can still wish her. Thanku everyone
Hope u like all this.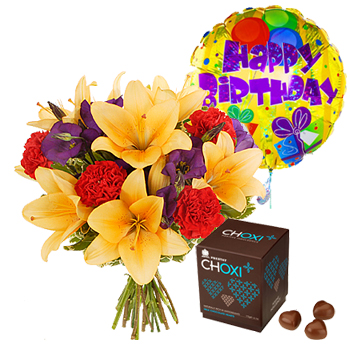 gifts for u from me.
cut the cake and start the party Rasika. All the best once again.


Edited by KMH-NASHA - 07 October 2012 at 8:47am