Sumi: Moving on, next one is equally interesting and one of the best!
Shama: A widow, who taught us.. how important it is to move on in life. A women, who made us realize that we cannot simply accept the injustices that are committed against us and cross our arms, cry and feel helpless.. Instead, we must struggle. Struggle to live. A women who feels deeply and loves fiercely. A women, whom we saw cry and tears flow just as abundantly as her laughter. We saw her transform herself from a daughter, to a loving wife, a strict but most loving mother of two cutest children, and then.. as life continued., god altogether had some other plans in store for her. We saw a widow of a martyr, Insulted in society, burdened with responsibilities.. but left with nothing other than, those thousand memories she was gifted with, in her early years of life. A women, who couldn't even cry her heart out, thinking of her children. She knew, She had to remain strong, for the sake of her loved ones. As they say, life ki lambi race chalti hain, and the path through which this race takes us..certainly is not in our hands.
Sumi ' She believed in struggling and not crying. And thus, we respect her as a human being, admire her as a women and envy her strong personality. This 'Mirchi Madam' won all our hearts, by her strong yet loving nature. However stiff she remained, one could never fail to see the women within her who was Soft, broken, wanting for love, the same old protection of her man being beside her and craving to live in those same old days. After all, being a widow is not one's mistake and we know, every soul deserves a second chance. Spreading a new strength, a fresh thought, a different energy in all our lives from this long, we loved her more each day, now that she has become a part of us. Someone who have taught us so much about life, and it is for sure, that she would remain in all her hearts as a inspiration, ideal for eternities.
Shama: Yes, you all know, we're talking about none other than our beloved Megha. Our Mirchi Madam! Well, Mirchi Madam ka sabse bada deewani tho koi hain hi! ;) But, The craziest Megha lover out here also gets a chance! =D
Sumi ' And the award goes to.., jaise hum sabko pata hain!
Fariha aka Fari- .

Shama: Congratsss Fari! And we know, Megha ki tumse badi admirer tho koi ho nahi sakta..haan except for a certain person!


Sumi - We have a lot of intelligent and brainys out here sharing their expert opinions which obviously makes our discussion threads lot more lively and interesting. They with their intelligent thoughts, and lovely writing style has given that soul/meaning to our characters and the situations.
Shama - They describe each scene in their words so beautifully that we often compliment them in awe. Be that their love, frustration, anger or simple joy towards the show., its so awesome to read their magical reviews.
Sumi – So, here we present the award to the most expert analyst of the show. Vishesh Tippani Maker
Umm..okay! This was kind of tough to choose among many! But yes, the person who've won the category is one most deserving!
Shama – Yes! And this award is won by scoring a maximum of 11 votes. And goes to our most expert Analyst, Fari aka Fariha!

Sumi: I'm so glad maine Ami se zyaada dhokla lane ko kaha tha! Jaate jaate meri jagah audience reservation mein hi hone wala hain!
Shama: Gham na kar tu, jo murjha gayee..phool khil jaayenge phir naye..! Aaja saath chalte hain!

Sumi: Ayee.. hayee..! Ek tu hi bharosa..ek tu hi sahara!

Shama: Ab bus, lets move on! Warna, log hamaari nautanki dekhke thak jaayenge!
Congratsss Fari! Now we daily expect an analysis from you on each episode! love you!


Sumi - We all know, how wonderful writers our forum is blessed with. Love-story, se leke spoofs tak. Every kind of entertainment is available in our forum! =D This nomination is for the best FF/OS writer of this forum, who transported us all into a different and mesmerizing world, taking our favorite characters along with us.
Shama - Making us travel through all those beautiful stages of life we craved for, to happen in our Meghan's life. It was indeed, a beautiful feeling reading about Megha-Mohan in a fresh and different avatar. And all thanks goes to our wonderful writers out here.
Fari – We simply adore the way, you write and share it with all of us!
To award these most talented and loved writer, as per chose by our own dearest people around, goes to Neelu aka NeelimaSJ with a maximum of 18 votes.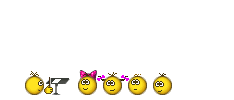 Sumi: Sach mein Neelu, we're all fans of your great writing style. You wrote something we badly wanted to watch in the show in such a magical way, that we truly truly admire your talent and you MUST continue with it!





Edited by sumiswap - 04 October 2012 at 8:06am