Birthday Girl this is a special OS just for your birthday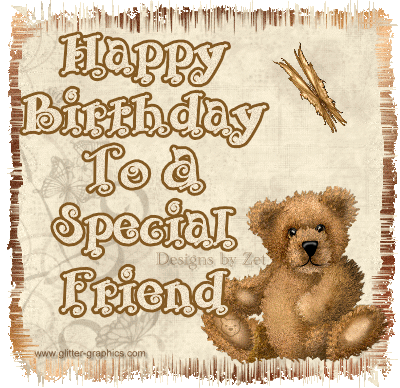 Os: Ms As If meets Mr. Samjhe
written by :fiza 28
She walked in to the ETF head quarters just like every day, but today wasn't just an ordinary day. It was a special day today. It was her birthday. She entered the conference room wearing red blazer with a white tank along with tailored red formal shorts that showed off her sexy legs with black color jimmy choo heels
and her hair in a high pony tail. All the heads in the room turned towards her and they couldn't stop but just stare at her. That was bound to happen when she walked in any room. Just like how the day wasn't ordinary either wasn't she. She looked drop dead gorgeous this morning. She was an exceptional girl, one-of-a-kind. Lady that oozed elegance, style, confidence. A modern woman who was independent, strong and a no nonsense type of girl with full attitude. She had everything in her that was required for a girl in the career she was pursuing. She was a crime psychologist and research specialist. She joined ETF to help explain why criminals commit crimes sometimes and act the way they do in different scenarios. It was a great help for the whole team to have a psychologist and a shooter who never missed her target.
"Wow look at the lady in red Chotu. Birthday girl is looking hot. Happy birthday Mushi," says Shree with a bright smile on his face.
"Exactly Shree. Dhaasu lag rahi ho Mushi. Happy birthday Mushi," says Chotu.
"Aww thanks guys. You both are the best buddies I could ever ask for. I barely had time to even get ready," complains Mushi.
Just then Rathore walks in.
"Mushi a very Happy Birthday to you." Rathore wishes her.
"Thank you sir!"
"Yaar Mushi. Yahaan aao this for you," invites Chotu and Shree.
There was a black forest cake on the table that said 'Happy Birthday Ms. AS IF' (As if!)
Mushi started to laugh when she saw what the cake had written on top of it with white decorating cream and light red flowers around it.
"As if? Guys tum bhi na," She looked glad to see her favorite cake in front of her.
"Dekha Chotu phir 'as if' boli," shree winks at chotu.
"Yaar Mushi just like Arjun sir says his 'samhje ya samjhao', you always say 'as if'. We had to have it on the cake," explains Chotu.
She cuts the cake and feeds them, the guys hand her a gift. It was a picture of the ETF team.
"Guys this is so sweet. Thanks again," says mushi while hugging both Chotu and Shree while Rathore looked happily at the trio.
She looks at Arjun and whispers to the duo, "Mera birthday hai aur gift chhoro, wish bhi nahi kiya akdu ne. Kuch nahi bohat kuch choot raha hai." Annoyance was written on her face and her words assured of it.
Arjun who was sipping his cutting chai walks upto her. "Happy Birthday Mushi. You will get your gift by the evening. Have some patience."
She is about to say something but Shree interrupts.
"Yaar mushi here is your coffee and hands it over to her."
She is about sip it when,
"Careful it must be really hot," warns Arjun.
"As If! Waise Chotu I like my coffee and men very hot. The hotter they are, the better they are," mocks Mushi. She winks at them and garbs the file from her Prada bag and walks away while her pony tail hits Arjun across his face.
"Yaar chotu yaad hai the first time we had met her," Shree tries to make his friend remember the day they had seen Mushi for the first time.
"Shree main kya? Even Arjun sir can't forget that day," Chotu tries to tease his senior with his statement. Arjun smiles and sips his cutting chai while his mind drifts back to the day when Mushi had joined ETF.
Flash back
Arjun, chotu, shree were in the SUV when suddenly a red motorbike
comes out of nowhere and splashes mud on the windshield and parks at the spot where Arjun parks his black SUV every day
comes out of nowhere and splashes mud on the windshield and parks at the spot where Arjun parks his black SUV every day.
Arjun is pissed off to see someone taking over his spot. He rolls down his window and starts yelling at the top of his lungs.
"Oh hello! Do you even know how to drive? and yeh mera spot hai. Samhje ya samjhao?" screams Arjun.
The person on the bike suddenly takes off her helmet and shakes her head. Her silky long black locks fall to her shoulders. She suddenly turns her head towards then and stares at Arjun. The guys are shocked to see that the person riding the bike was a girl. And that too, a young girl who looked like she had just walked down from the heaven.
She walks seductively over to the SUV and takes off her Gucci sunglasses and looks at Arjun and says, "As-If! As far as I can see, there is no name plate on that particular spot. So that means anyone can park there. Kyun? There are so many other spots here park anywhere you wish but I won't move my bike. She turns back to her bike and her hair hits his face.
"Yaar new member ek larki hai," exclaims Shree with his jaw dropped.
"Jo bhi hai, Dhaasu hai yaar," replies Chotu and they both exchange a look while Arjun stares at her back.
In the office,
"Team, I would like you to meet our new member 'Mushi," Rathore gives a brief introduction of her to the team. He continues, "Team hamaari shooting practice hai aaj lets go."
Shree and Chotu introduces themselves and welcomes Mushi to their team.
"Rathore yeh kaise shooting kar sakti hai," demand Arjun with his eyes hooked onto her angelic face.
"As If ..Excuse me what are you saying? what do you mean?" Mushi is confused about what Arjun has just said.
"Your clothes Ms.As-If
a
Camel color jacket jeans theek hai par your high heels," Arjun points at her attire while rolling his eyes.
"As If! We will see. Just wait and watch," says mushi with full on attitude. In the shooting area, when it is her turn, she slowly unzips her jacket.
"Yaar yeh kya kar rahi hai," whispers shree to Chotu with tension visible on his face.
Mushi takes off her jacked and puts it aside. Her white ETF Tank was visible now. She puts on the black glasses and turns her head, looks straight at the men instead of target and shoots perfect on all 3 bull eyes.
She walks towards them and says, "As-If, never under estimate a woman with stilettos and a gun and walks away while the entire team looks at her back, trying to digest what she had just said.
Flash back ends.
Later that night Mushi leaves early to get everything ready for her birthday party. ETF team was invited.
But when she walks into her house, she is pleasantly surprised to see the whole house decorated elegantly with fairy lights, red and white flowers and flower petals across the hallway. The 3-wick candles were adding up to the beauty of her house. She was wondering who did all that when she suddenly sees Arjun walking out of her bedroom in black formals. Arjun approaches her with a smirk on his lips and a rose in his right hand.
He whispers in her ear, wishing her happy birthday once again, "Many Many Happy Returns of the special day Mushi. Ms. As if kya tum Mrs. Samjhe ya samjhao ban'na chahoge?
Mushi couldn't believe her ears and is shocked. Before she can answer, he bends down on one knee and proposes her, Mushi I love you. Will you marry me? Muhjse shaadi karoge?
Mushi is speechless and is in tears of joy. She nods in a yes and hugs him tightly.
He kisses her and they both are lost in each other's eyes.
And they lived Happy Ever After.
Note: Happy Birthday Mushi. Hope u have a rocking one!


Edited by Fiza28 - 04 October 2012 at 7:52pm