Gurmeet Choudhary was introduced as The Hero in Jhalak Dikhla Ja, and that's what he was ,throughout his Jhalak stint! A true Hero! A fighter, from day 1, Gurmeet struggled, yet never gave up. His first two performances were not up to the mark, but instead of being demoralized with the low scores, he toiled harder, and under the able guidance of his choreographer Shampa, eventually proved his mettle as a dancer.
The Rumba Act saw Gurmeet at his sensuous best! There was a visible improvement in his stance, postures, movements.
After that , he raised his graph with consistent brilliant performances. He and Shampa became synonymous to versatility itself, having come up with the most diverse range of concepts on stage! And our Hero played every character to perfection, and continued evolving as a dancer!
He leaped into our hearts like a lion through his Pullikali act, made us feel for a robot ,scared us as the evil man while dancing with his hands tied,awed us with his grace and postures in his semi classical act, made us blush as the dangerous yet super hot and sensuous vampire, and silenced all critics includingis strive for perfection, his zeal to learn, the humility to accept his weaknesses with a smile, has made him the Hero of Jhalak Dikhla Ja-season 5!



The relief,joy and gratitude on Gurmeet's face after the result was announced speaks volumes about the man's character. He went down on his knees and thanked his fans, whom he calls his family!


His first Damaka Performance
Gurmeet's Introductory act where his energetic movements to Ganesh Vandana mesmerised the audience.
Some good Moments with Ragini
The gorgeous and vivacious Ragini Khanna , the host of JDJ, couldn't resist his charms either!
The theme of the 2nd episode was a tribute to 100 years of Indian Cinema. Gurmeet portrayed the eternal soulful lover Devdaas. Gurmeet and Shampa's act was like poetry. The transition from devdas to devD being the highlight! Though he faltered in some movements, this act helped him to show all why his fans admire him as an actor so very much!
Another Rocking Performance with Shampa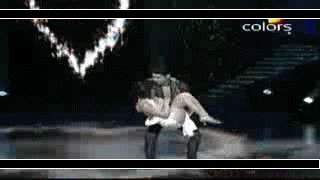 The sensuous Rumba...The dancing Diva Madhuri Dixit specially applauded this particular lift!
The Rashi Act
Have u ever seen a man transform himself into a wild beast literally? well, if u haven't watch his Pullikali! He actually looked , walked and moved and like a real lion. His eyes had the mad ferocity of a lion that fights to live, that kills to save itself from getting killed.This act brought Gurmeet the much awaited 30!
His Robotic Act
After a lion, it was time for the Hero to be a robot! And what a handsome Robot he was! This was his best act yet. He was flawless as a robot who begins to feel the emotions of love for his creator!And what a better appreciation than a perfect score again!
His Bad-Boy Performance..He did it with hand-folded
This was the judges' challenge round. And in Madhuri's own words, Gurmeet and Shampa had been given the toughest challenge! They were supposed to dance with their hands tied! While fans worried about how this difficult act would be done, Gurmeet and Shampa gave a mind-boggling performance! Gurmeet was exceptional as the Evil man. Shapa's choreography was unparalleled. This fetched the duo their third consecutive 30!
Katak dance
Roop Tera Mastana...a tribute to the legendary Rajesh Khanna...Gurmeet and Shampa did the unimaginable! They performed semi-classical on perhaps the most sensuous song of all times!He even danced on a thaal. Trained classical dancer Madhuri Dixit was stunned with his mudras and postures, and could not resist a "Purrfect"! 4th consecutve 30!
Peacock theme
This act was one of a kind. Dressed as peacocks, Gurmeet moved gracefully with Shampa to portray the love story of two birds.His movements were aptly feminine,and it is amazing how this man, who probably is the most Macho one out there on TV, easily adapted himself to the femininity which was required in the performance. The mark of a true actor! Reminded me of Kamal hassan's transformation into a lady in Chachi 420.
Mix of Kathakali and Broadway Jazz
Versatality at its best. Gurmeet and Shampa danced to Chora Jawan re. The act was a mix of Kathakali and Broadway Jazz! U heard it right! Stunned? well, with Gurmeet and Shampa...it was always the unexpected!
Gurmeet and Shampa paid tribute to the Army. The act was full of patriotic emotions.The dup performed on Sarfarochi ki Tamanna.
This week was supposed to be the greatest challenge of all. The performers had to dance with international choreographers. But as usual pressure brought out the BEST from our Hero. He was stuepndous as the Gladiator with his beautiful partner Iveta. Their PassoDoble was one of a kind, and they were the only ones to fetch full marks! Madhuri Dixit was so impressed with Gurmeet's stance, and the Passodoble walk, that she requested him to do it again! Of course, the ever humble Gurmeet was happy to do it again!
Acting at its best! Gurmeet portrayed the diversity in his expressions . He shone as a joker who loses his love forever, but still continues with his job of making others laugh. Madhuri confessed that she felt proud of his acting!
This was probably one of the best performances on the Jhalak stage. Brilliant concept! Excellent Expressions! Awesome dancing! In Karan Johar's words-" This kind of an act, these expressions.This is U GURMEET!"Gurmeet himself got emotonal by the time the act ended!
Mahadev
Gurmeet's solo act in the semi finals where he performed the Rudra Tandav , in the get up of Mahadev, was a treat to watch. His moves, body language, and especially his expresions were outstanding!
Dance against gravity! This was Gurmeet-Shampa's finale act . It was a mind-boggling performance! Something never seen before!
Credits to :
DMKJ_VB
JanakiRaghunath
..Sadiie..

shubhika124
AmeTz
Tabeer
Anju