Dhoop Mein Thandi Chaav...Maa also known as Maa is a Hindi-language television series that aired on Zee TV channel. The series premiered on January 12, 2009 and aired every Monday - Friday at 7pm. The series concluded on April 17, 2009.
This series was once considered as one of the best series on Zee TV however it went off-air just 3 months after it started. Reasons to why the series was pulled off-air was uncertain but according to the casts, it was definitely not because of TRPs.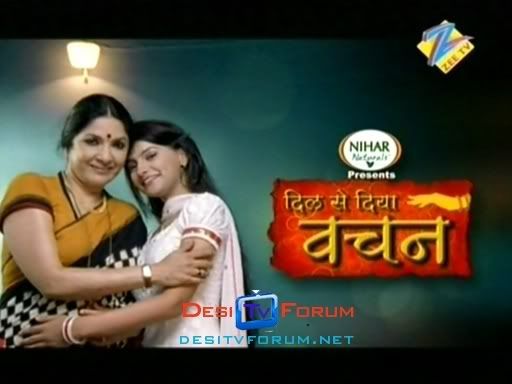 Dil Se Diya Vachan is an Indian television series based on the story that showcases a powerful true life story about the deep love, trust, bonding and attachment between a mother-in-law and a daughter-in-law.It is a remake of the Tamil serial Idhayam which aired on Sun TV. The series premiered on Zee TV on October 25, 2010, and stars Neena Gupta in the mother-in-law's role and Vandana Joshi in the daughter-in-law's role.
This serial was a hit among the audience. Unfortunately, the creative team decided to pull the show off-air as the main backbone of the show, Neena Gupta aka Dr. Kalyani could not continue with the serial due to medical reasons.

Ghar Ki Lakshmi Betiyann (also known as Betiyann) premiered on September 26, 2006 and was directed by the famous television director, Rajan Shahi.The serial ended on 27 August 2009.
This serial was a success and hit among viewers because of the storyline and character portrayal winning them prestigious awards in award functions. This serial along with Maayka were under the banner of Creative Eye Ltd.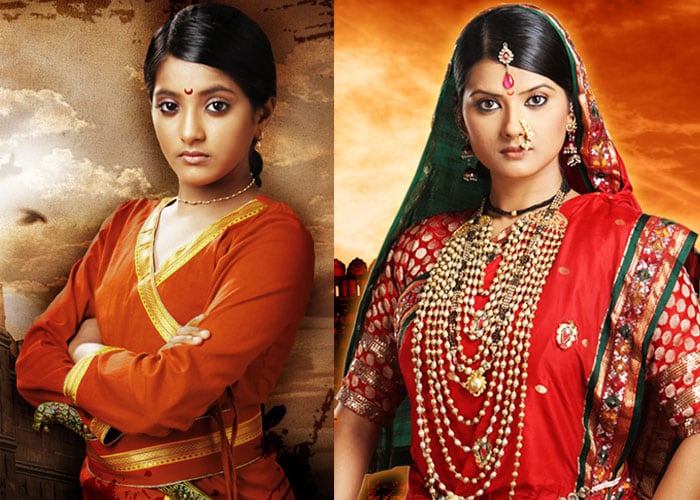 Ek Veer Stree Ki Kahaani... Jhansi Ki Rani is an Indian historical drama based on the life of Lakshmi Bai, the Rani of Jhansi, one of the leading figures of the Indian Rebellion of 1857. The series was directed Jitendra Srivastava and written by Rajesh Saksham, Ila Dutta Bedi, Malavika Asthana and Mairaj Zaidi. It premiered on August 18, 2009 on Zee TV with Ulka Gupta playing Queen Lakshmi Bai. It took a leap on June 8, 2010 and Kratika Sengar portrayed the Queen from there on. The show's last episode went air on 19 June 2011.

Kareena Kareena was a Zee TV comedy serial that aired from September 1, 2004 to 17 October 2005. To boost the show's popularity, numerous celebrities have also made appearances on the show such as Amol Palekar, Abhishek Bachchan, Shahrukh Khan, Priyanka Chopra, and Rajeev Khandelwal. A spin off aired in 2006.It was called Pandey aur Pandey.Reruns air on Zee Smile since 2004.

Kasamh Se was a very popular Indian soap opera produced by the television soap queen Ekta Kapoor of Balaji Telefilms. The series premiered on January 16, 2006 on Zee TV and aired every Monday to Thursday 9:00pm IST. The story dealt with the trials and tribulations of three sisters, Bani, Pia and Rano. Kasamh Se scored extremely well in India. In 2006, it had 3+ TRP ratings, in 2007, 2+ TRP ratings and in 2008 after the 16 years leap it became one among the top five shows in the country. The show ended on March 12, 2009.

Maayka - Saath Zindagi Bhar Ka is an Indian television series that was aired on Zee TV from January 15, 2007 until August 14, 2009. The show became popular. The series was originally produced by Anjana Sood's production house, Klassic Productions, but was taken over by Dheeraj Kumar's, Creative Eye Limited due to high overhead costs and delays.Once taken over, Creative Eye replaced almost the entire cast of Maayka by ending their scene with a bomb explosion.

Mamta was a Hindi television serial that aired from February 28, 2006 to October 25, 2007 on Zee TV, about the universal theme of motherhood where the show is based on the story of a woman name Mamta, who is a surrogate mother of a child name Krish. After the birth, she has been told that her baby had died during the birth. A year later, she comes to know that her baby is actually alive, but she realises that it is not in safe hands. So she goes to unknown city, where she doesn't know anyone to save her child.

Naaginn - Waadon Ki Agniparikshaa is a Hindi television series that aired on Zee TV since October 11, 2007 worldwide. The show is produced by AK Films, one of India's largest media and entertainment company, based on an interesting saga of an ichadhari naagin ( a female serpent who can change form as desired). The series ended its first season on April 11, 2009, and is expected to return for its 2nd season within 3 months.