Hi friends...first of all...congrats to all on Arhi wedding...finally they managed
Thanks you for all the love and patience...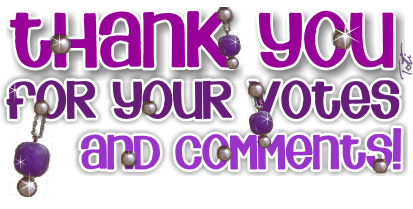 Sorry for taking long to update..Actually, there is this viral going on in my society and like a fool i kept running behind it. Finally managed to catch hold of it and am sitting with a viral temperature. Poor viral, kept saying mam please leave me...lemme go...but i am so adamant...No way...i said...poor sould cried and cried...but i was as if ASR's soul entered into me. Didnt budge, poor viral sitting on my bed next to me...we are both troubling each other. I atleast am having some medicine...he doesnt even have an option, coz there is no medicine that will cure him of Tina...hahaha...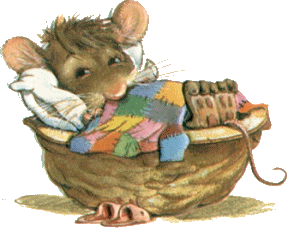 Not well, hence the delay, Please maaf kar do
here is the next update
Like i always say...please Like and comment...waiting for the verdict friends

Though I'm not sure I could handle any more highs and seduction than I have right now,' he said, his voice ever deeper, and so close she could feel the air of every word brush against her cheek.
She bit this was fun. 'And why's that?'
'well khushi, u may deny as much but the fact is I've never before had a woman fall for me quite so quickly on a date. Usually I count on wining and dining them and a little flirtation before the high part.'
Khushi simply gave him an exasperated look'GAWDDD.and I thought we had a truce.
Arnav gave khushi a leveled look, "Am sorry khushi, that was uncalled for. Truce?"
For how long?"
Arnav narrowed his eyes
"ok ok'..truce"
They sat at their table and a waiter came to take the orders. After having placed the order, Arnav looked at khushi. The woman was the most beautiful he'd ever seen. Curvy, saintly, wicked. This girl was driving him crazy. His emotions were running haywire and he didn't know how to control them'..verbal attack seemed the only way to keep out of reaching for her. " So khushi, tell me about urself,"
"What?'
"yeah the idea is to spend time right? For u to play the field and become the maestro'. In my field of extra curriculars''.u know what I mean.'
Well nothing much. I am a lawyer, loved the corporate nuances, been with A&A for Ages and I love my job
No boyfriends, no fiance either, don't think I wanna marry..so won't have one either and hence this with you.
"Khushi, the information u gave me right now are something that I can Google and get to know about u. I want to know about Khushi Kumari Gupta.
What ticks her, what are her likes and dislikes, what prompted her to go to law school, why is it that when she can make a mean money for her with her brains, she works at a low salary and works for the lesser privileged, why does khushi not believe in love, why does a girl as young as you are so set against marriage and what can I do to change her mind".
"That's just the way I am and how I am'.Nobody made any thing of me'."
Khushi'.?" Arnav gave her a direct look, a no nonsense look.
Yes
Can I request u something'."
She looked at him questioningly.,
"I don't know where this will end, but let's try and be true to each other, lets at least try and be honest. I promise I won't force anything on you, that u don't want or take advantage of things that u share with me."
Khushi was hesitant'but she kept quiet looking down and was saved from making any comment on the arrival of the waiter with their appetizer. The mood was broken and she was only too happy about it.
They went to general topic. Arnav told her the discussion he had with Aman on the Jashn project after she left
He also told her about his sister Anjali and how she was the whole and sole in his life. Khushi in turn told him about the case she was working on. Time flew by. Arnav asked Khushi to dance. Khushi loved dancing and agreed. "Come". Said Arnav and gripped her hand and lead her to the dance floor. He placed his hand low and flat on her back and drew her to him.
She went willingly, wrapping her arms around his neck, reveling in his touch, in his warmth and scent. That realization sent a shock through her system before she shook it off. The mere touch sizzled Khushi. she decided that dancing with Arnav was not a good idea. They were dancing very close on the soft music played by the band. Arnav kept looking at her trying to catch her eye, but khushi' s eye were fixed on his chest. Arnav smiled, this girl might put up such a brave face and burn someone with that tongue of hers, but her innocence was so visible. Her naivet, so palpable. Why wouldn't she let him protect her, "U never asked ASR" pricked his brain. Yes he never asked, but wasn't it obvious in every nuance of his. why did he need to put them into words...no she needs to know...she needs to feel...she cannot miss this chemistry.
Khushi was not able to think of one coherent statement to make. Her tongue was stuck and she for the life of her could not frame a statement., this proximity to Arnav was killing her.
Just then she felt a finger touch her chin and push up to meet a dreamy pair of caramel eyes.
. "I knew it from the moment I saw you." He spoke in a low voice for her ears only
"What?" she whispered.
"What it would feel like to touch you."
She trembled. Did he know what he made her feel? Did he have any idea how he affected her?
She forced herself to toss her head, to act as if nothing were wrong. "I feel nothing."
"You're lying." He ran his hand down her glossy black hair, stroking the bare skin of her shoulders.
The tremble deepened, making her knees shake. She had to get ahold of herself. Before the situation was too far out of her control. Before she was utterly lost! "This is just a dance, nothing more."
He stopped suddenly on the dance floor. "Prove your words."
All the bravado left her when she saw the intent in his eyes. Here, on the dance floor, he meant to kiss her'staking his claim of possession for the entire world to see.
"No," she gasped.
Ruthlessly he lowered his lips to hers.
She moved her face to the side and his lips touched her cheeks and he trailed it to her ears. Khushi closed the distance to avoid the kiss and wrapped herself to Arnav closing the gap that was there. Arnav chuckled, he could feel her tension her shiver. My but the girl was stubborn. She gave all the signals of being affected at the very base level where he was concerned, but she wouldn't accept it. He kissed her ears and she shivered again. He said Khushi, if u keep clinging to me like this, I don't think I will be able to make it to the evening where the aim is to get to know one another."
Khushi gave a gasp and slid back, but Arnav held her to her waist before she could unwire herself from him. He said, Khushi?...i was not complaining'" Khushi didn't know what would they define the color of her cheeks and Arnav was very very fascinated to see the change of the color on her already crimson face. He gave her a hungry look and said "U are very Beautiful Khushi. I fall short of words to describe them." She wanted to believe and was trying hard to find an ulterior motive in what he was saying. She consoled herself saying this was just physical, this wasn't lasting. He touched her face, brushed his thumb over her lower lip, as if he was in trance, before leaning to drop her a light kiss on her mouth. It wasn't hot or hungry, just the necessity to feel the connection, he rubbed his nose against hers and she nearly melted. He then pressed a kiss to her cheek, her jaw moving upwards closer to spot just below her ear. Khushi tightened her hold on his shoulder. "Arnav Please"'we are right in the middle for the world to see.
Let's go. He pulled her to the table, paid the bill and walked khushi out.
The drive to khushi's house was covered in complete silence. Arnav could not let khushi, go'he held on to her hand, needing the connection.
Khushi did not know what to anticipate, the atmosphere was so charged that they could cut it with the knife. This was getting close, this was not what she expected. This is just physical'it could not be anything more
They reached her house. Arnav pulled her to her flat.
His eyes held hers and her heart pounded like crazy when he cupped her cheek in his big palm, then leaned down to kiss her. When his mouth met hers'sweet, soft and sexy'desire that had simmered for past months exploded into a tide of passion that pulled her in and swept her away. It could have been seconds or hours that they stood there kissing. She'd never know.
Finally he came up for air and said, "I have to go before I can't leave at all."
"Then'don't go."
"I want everything to be perfect. It's our first date."
"No romance is needed Arnav. We got into this knowing how we will end today."
He looked at her. His brown eyes were warm, and amused. Maybe too warm, too amused.
Khushi stirred uneasily. She didn't want a man looking at her like that. As if he had made an entertaining discovery that nobody else knew about.
"Not a romantic?" he asked.
"We're in the 21st century, in case you hadn't noticed. What's romance got to do with anything? S*x is s*x and let's thank God for it. I don't need it dressed up."
It was his turn to blink. "Dressed up?"
She waved a hand. She was pleased to see how steady it was. "Red roses. Champagne. Walking hand in hand and darling, they're playing our tune. All that baloney."
"You're a hard woman." He sounded as if he was about to burst out laughing.
Khushi did not feel like laughing at all. In fact Khushi felt as if she had been hit by a meteor and was still reeling. And khushi was going to cling like a limpet to the strategy that had ensured her survival for the past years.
"You'd better believe it, and u need try and make this special for me'I would rather not be treated as someone special and u going extra mile for me," she said grimly.
Who did this to you Khushi?"
Sorry?
I asked who hurt u khushi?"
"Why does someone have to hurt me for not being romantic. Why can't I think like men do'why do I need to have a sob story to turn myself into a practical woman. Why cant I have desires just like u men do and have a normal way to vent that out. That was such a 'such a'..such a'urghhh. That was such a sexist remark to make"
And Arnav gave her a long slow smile that said he believed ? and knew a challenge when he saw one.
"Bye Khushi"
What? This was not the deal.
The deal was that u wanted from me what I gave other women. Ur words just now turned the tap off for me Khushi and now I lost the mood.


U kidding me right
No khushi, u just told me not to go that extra mile for you. With all my girls, if I want it, they are available and if I don't, they aren't. Bottom line Khushi, they are biddable. And right now babes, I don't want it.
Bye'
Precap: They are missing each other 'let's see who bows down.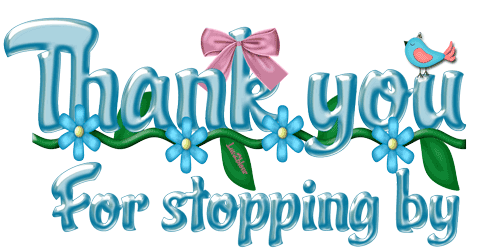 Please like and comment...they seem to be reducing off late...


Edited by mtina0207 - 01 October 2012 at 1:06pm