Originally posted by -Stutz-

R
e
lat
i
on
s
hip R
i
d
d
l
e
s
Neha:
Cookie, what's my sister's child to me
?
Jot:
Urm.. your niece
.
Neha:
And whats my Bua's husband to me
?
Sami:
English mein uncle, Hindi mein Fufa
Rani:
Man.. you'll rock at relations! I get SO confused
!
Radha:
I have got to know relations better after getting married
.
Stuti:
Really? I can never get them right
!
Suvi:
Lets have some fun
I really wanna see how well our forum-wasi's are, when it comes to relations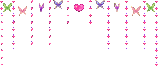 Yes! Lets get
you'll to work
So basically, following are
5
riddles. You need to analyze them, and tell us what relations do they signify. For example,
The wife of the son of your father is your?
Answer: Sister-In-Law (Saali)
Easy no? Lets Begin!
(Post all your answers in the thread itself!)

1. The daughter of the daughter of your mother's sister's daughter's father's sister-in-law? ----- My daughter(meri Beti)
(Aapki maa ki behen ki beti k pita ki saali ki beti ki beti?)

2. The son-in-law of your sister's brother-in-law's mother's grand-daughter's grand-mother's(maternal) son-in-law? My husband
(Aapke behen ke jiaji ki maa ki poti ki nani k damad?)

3. The daughter of your husband's daughter's uncle's(paternal) wife's son's grandmother's(paternal) husband?---- My sister in law (husband's sister)
(Aapke pati ki beti k chacha ki patni k bete ki dadi k pati ki beti?)

4. The son of your aunt's(paternal) uncle's(paternal) mother's grand-daughter's husband's sister-in-law? my cousin brother(bua ka beta)
(Chachi k chacha ki maa ki poti k pati ki saali ka beta?)

5. The mother of your brother's nephew's father's mother's daughter-in-law's sister? My daughter in law's mother
(Aapke bhai k bhaanje k pita ki maa ki bahu ki behen ki maa?)