i m here to celebrate the birthday of our beloved girl the laraku
jolly...cute(in her Lang),innocent
she i a rockstar pf our forum

yeh le duniya ka sab se bda jhoot
tu centre mein bethi hai n sides pe me,aish,rg,chintu,maha n mahi hm sb hn
Actually rasmi was going to open her thread bt due to some problem she is not here so its alll on her behalf she'll definitly open her new thread when she'll come so sorry ras gulle m not happy coz its not situation like that
missing u a lottt
jaldi a jao wapis...
u knw arooj she had done a lottt for u n hmari prepration 1 month se chl rae thi
bt m not too good as she is...so ab mjse hi kaam chla
n the bgm is also frm rg she really want to play it on ur bday thread
dekh hmari convo
Aleena: kaminiii insan jutay lgaun gi tjhe bta kya planing chl rae tm dono mein???
acha sun agr wo arooj k bday se related hai to sun le uska bday thread meine open krna hai smji
n mje kch idea de mein kya krun
Rasmi: mein open karna chati hun
Aleena:
plz aisa mat kr mri ussay larae hai so meine open krna tu kisi or ka kr lena
Rasmi: yaar aru is my best frnd
accha sun hum dono joint kare?
Aleena: meri b
bt abhi hmari larae hai
han ok chle krte hn 1 cc mein n 1 yr mein
Rasmi: hmmm ok tu konsa kre gi??
Aleena: tu hi bta de
Rasmi: acha chl thik hai tu cc mein kr dena n mein YR mein ok
Aleena: ok done...
Rasmi n Aleena : hme spaming k liye 2 2 threads milein gay
Rasmi: yup baby spamming keliye do do thread
Aleena :han fir tu stunner n mein sizzler
bt mje koi idea toh de meine kbi thread open nae kiya i mean aisa wala
acha main prb mje song play nahi krna ata
wo tu mje de gi
Rasmi : ha
mein khud samaj nahi aaraha
tujhe kya batau
song ka I dunno but ha stuti ne mujhe ek way bataya hai that I ll try to add song
Aleena:
dono hi duffers hn
chl koi bat nhi kch toh kr hi lein gay
toh mje kon btaye ga
mein b stuti se puchun gi
Rasmi : exactly
ha puchle
Aleena : God knws arooj ko acha wala surprise mile ya shocking sp mile
han mje mahi ne b btaya tha bt wo boht diffi tha
Rasmi :
woh song add karna kya?
Aleena : kaunsa song
tu kahin jungle jungle ki toh bat nhi kr rae??
Rasmi : no.. aroj keliye tumhi bandhu ya daru desi?
Aleena : tumhi bandu...bt mein jalebi bai play krun gi
mein usay jalebi bolti hun na
Rasmi : k, tu jalebi bai karna and me tumbhi bandhu
Aleena : ok
bt hm bat toh aise kr ray hn jaise ho gya
itna asan nahi song play krna..
acha btw hm wishes kahan or kesay dalein gay i mean tu b sbko pm kre gi n mein b sb kya two times uske liye wishes dein gay???
Rasmi : pata hai
I ll pm
aru keliye siggy banane ko bolu?
are jo msg hoga usse hum copy paste cc forum pe karenge
Aleena: han bol or kya khali thread bnana hai???
oho pagal i mean k jisko arooj k liye wishes snd krni hon gi wo tjhe krein gay na????
chl thik hai sb tjhe wishes snd krein gay n mein yr forum se wo wishes copy kr k cc mein paste krun gi
Rasmi : exactly
toh bata sabko pm kab karu?

Aleena : aj hi kr de u knw hmare forum mein sb kitne slow hn
Rasmi : ok kr diye
After some days... convo centre...
Rasmi: tu YR mein khol n mein cc mein
Aleena: nahi
tu ne mje pehle bola tha so ab mein wahin krun gi
Rasmi : ok marr
Aleena : thankooo


Today is your special day
And I'm here to wish you
A Happy Birthday
Many many happy returns of the day
Have a blast on this birthday with all of us
Love you
May god bless you
And May all your wishes come true ..
Heres your yummy chocolate cake



Time to open the gifts now dear..
See a big one, and two small ones..
I wish you a very Happy birthday dear..
May all your wish and dreams come true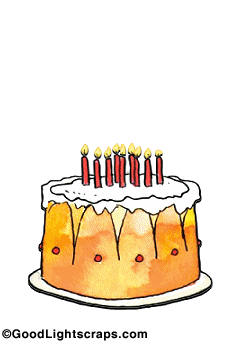 tjhe 1 baat nahi pta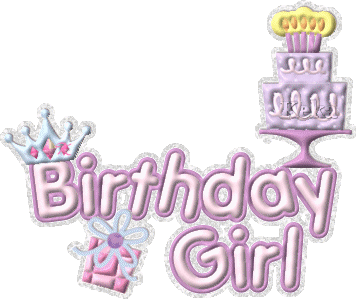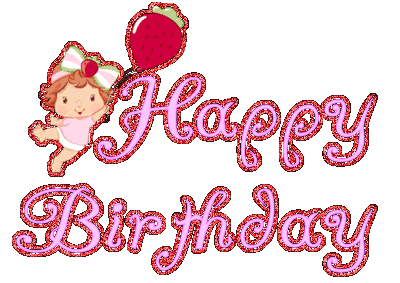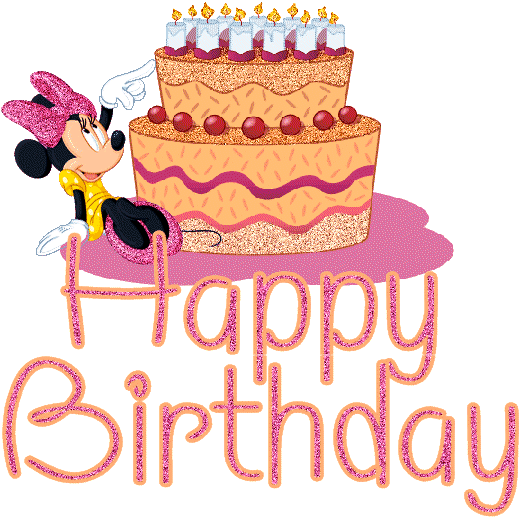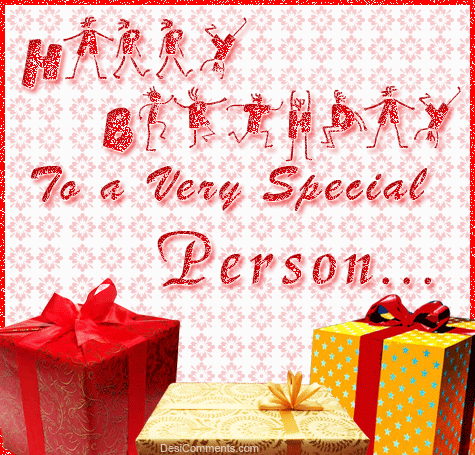 itna pareshan q hoing 1 saal hi bdi hui ho


Edited by __Aleena__ - 24 September 2012 at 4:20am