Originally posted by JRia
Originally posted by Nina90
Originally posted by pals13
Originally posted by Nina90
Originally posted by pals13
Originally posted by Nina90
Originally posted by bs_si
Originally posted by Nina90
Originally posted by nivedha84
Knock Knock,who r all here.Pic credit FB and iam Dead* Drooling*
Nivi!
people do that to me while I'm in office..aab bhugto

How are you Nina
how was Janmashtami?
Me too, Trin; and I have people walking about! What will they think!
I'm fine trin; a little fatigued but good
Janmashtami was fab; the feet came perfectly for me this year
so I'm double happy!
Hey Nina...what is this?? is it any ritual...where are u from????
Sorry for my ignorance
I'm from the South... Its a Rasam, Pals... every Janmashtami, we draw the little feet of Krishna using our palms from the outside gate of our home till the Pooja room. Its kind of like Krishna comes to our homes that day and like a little child walks into the Pooja room. Its good omen if the feet come with proper shape and like that of a little child's...
Wow...this sounds so nice...can u post a pic...
Something like this...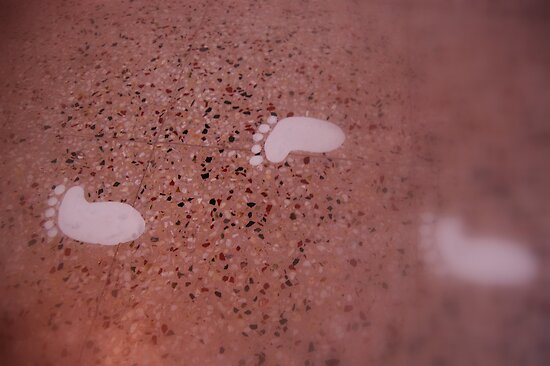 Is this the one u made
No; I googled it!
The one I drew was with my palm; this one was drawn with the hand... so mine was a little smaller and kind of curved
Thanks for the appreciation, Maria! But I may not be able to finish it!