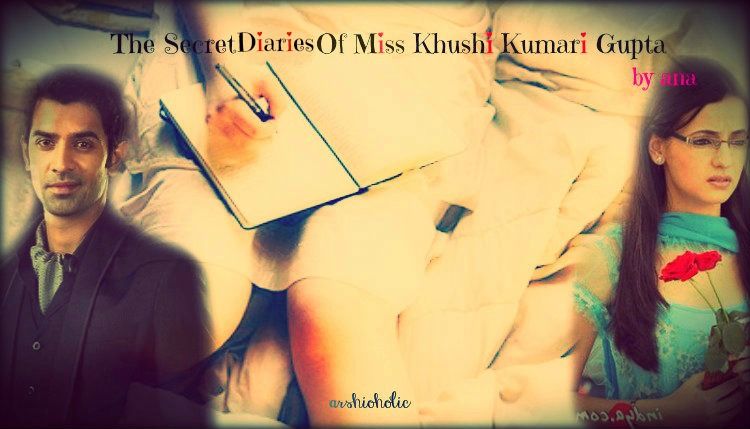 Chapter 25 - Insecurity vs. Guilt
"Babe, you got a call from some Mr. Chaudhary. He said it's important. So I told him you'd call him back once you're done with the meeting" said Lavanya's peeking her head through his cabin door.
"Miss Kashyap, I'm not going to tolerate this sort of informal language in the office or even outside for that matter. Besides I'm not your babe. I'm your boss. Remember that. And who is this Mr. Chaudhary?" he asked irritated. He has had enough of Lavanya's clinging behaviour. When he had hired her, Lavanya had come across as an efficient worker, and as someone who would fulfil his other needs as well. But the latter did not happen, or rather he did not let it happen. And as for the former, he had serious doubts about that one as well.
"Oh. Umm. Sorry A.S.R." replied Lavanya, clearly shaken from his earlier blows. Good. He thought, serves her right for referring to A.S.R. as 'babe'.
"Now, who is this Chaudhary person?" asked Arnav, ignoring her apology.
"I don't know, but he said he'd like you to call him back immediately and that it's really important."
"Alright. Put him on the line. And is that all, Miss Kashyap?"
"Yes." she replied, and realizing that she was being dismissed, moved backwards and closed the door to his cabin.
__________________________
"Mr. Raizada? Thank you for returning the call." Said an elderly voice from the other end of line.
"Mr. Chaudhary, I'm not sure if I recognize you..." replied Arnav, really wanting to remove the mask off this Mr. Chaudhary. He did not like not having information!
"I was not expecting you to. You see, we have met, but that was a long time ago." Said the elderly voice.
"What do you mean?"
"Remember signing the papers for Mallik enterprises?" said the voice from the other side of the line, as Arnav Singh Raizada froze for literally five seconds.
No. No. No. I don't remember, he said to himself, trying to deny the facts.
"I am expecting you to reply, Mr. Raizada. But if there's any problem understanding the situation here, let me clear it out for you." Said the voice, pausing for a second, and then continued... "I'm your father's Lawyer, Mr. Raizada, or shall I say Mr. Mallik?"
Arnav had barely recovered a second ago, when his last comment had sent him in the freezing state again. His father's lawyer? Mr. Chaudhary? Mr. Vijay Chaudhary? Vijay uncle, his father's friend, mentor, and guide...as his mother had generally put it? Why was he calling him now? What could he possibly want?
"I don't go by Mallik anymore." He spat out when he registered the entire content of the statement Mr. Chaudhary had used before.
"Well, I know that. But, once a Mallik, always a Mallik, hope you know that. You can't escape blood, son."
"Yes. I can and I will... because Arnav Singh Raizada does whatever he desires." Replied Arnav.
"Well, aren't you a big boy, soon growing up to be just like your father? My god, you sounded just like him."
Arnav closed his eyes, his fists clenching up, digging into his skin. Like his father? Just like his father? "NO" he replied before he knew what he was saying. "I. am. Nothing. Like. My. Father. Do you get that?" he shouted.
"I think I can guess where that is coming from, but for your sanity and mine, let's not go there." He replied calmly, as if the earlier two second had not happen.
"Why did you call?" asked Arnav impatient, because he couldn't handle the conversation anymore.
"Impatient, are we?"
"I have a business to run."
"And I'm not going to keep you away... All I want is a peaceful meeting."
"A peaceful meeting?"
"Yes, to discuss your father's Will. So all the family members have to be..."
"We are not interested. I don't want his money. And I take good care of my siblings, so they don't it either. But thank you." His will? His will, really? Rudra Singh Mallik's will? Why would he be interested in father's money? That money was poison, it had done no good to anybody anyway, he thought. It's not like his father had anything except for money. Yes, the house was his father's, of course. Arnav Singh Raizada had made sure of it. In fact, he had gone ahead and bought it in his father's name just to satisfy his...
"I knew you'd say that. I must say you're very predictable. Having known your father for so many years now... it's not hard to guess what your replies would be like." said Mr. Chaudhary breaking Arnav's trail of thoughts.
Arnav remained silent. He had neither the patience, nor the strength to defend that statement right now.
"But to be fair to your siblings, who have actually lived with your father, unlike you, the will needs to be disclosed to them. And also to all the other people whose names have been mentioned in the will."
"Fine, Anjali and Aakash might attend if they wish to, but I don't have the time."
"Good answer, Mr. Raizada, but I'm afraid your father was smarter than you, for he already knew your answer. And therefore he made provisions."
"What sort of provisions?"
"Mr. Mallik was a very powerful person as you might already know... and he had contacts, very powerful ones. So if the eldest son doesn't show up, there are possibilities that the son might actually be dragged to the court. Now do you want that?"
"What? But there are no laws which say that." Arnav exclaimed.
"Yes, but your father does."
"Of course." said Arnav... because his father does. Fair enough.
"So shall I all meet at your place tomorrow? Will that be convenient enough?" asked Mr. Chaudhary, sarcasm oozing out each of his word.
"Yes, it will be." Arnav replied and disconnected the call. Because how much could a person run? He had to come face-to-face with reality one day.
He kept his phone carefully in the front pocket of his blazer, slowly getting up from his seat to make his way towards the conference room he knew the whiskey would be kept in.
No he wasn't an alcoholic. No, he did not believe in drinking while working. But the alcohol was just there... there when needed it, there when he din't want to go home, there when he would rather spent the night at office, there when the evenings got cold and there was no warmth to reach out for, and there where there was nobody else.
He reached the cabinet it was kept in, took out the stout whiskey bottle and one of the six very expensive set of glasses one of his clients had gifted him. He opened the cap and tilted the bottle letting the brown liquid pour into the crystal.
Now Arnav Singh Raizada was not the one to appreciate beauty, cars being an exception. But this here, the transparent, yet brownish liquid falling into a crystal glass was a sight to be seen. It glistened of gold and diamonds, and sometimes looked like fire flames underwater, he noticed. He stopped pouring the liquid when he realized that he had probably poured much more than he ought to have, so busy he was appreciating the beauty of the drink.
He picked up the glass and made himself comfortable on one of the revolving leather chairs surrounding the big conference table. Taking a long sip of his whiskey, he let his insides getting slowly warmed up.
Wasn't he in a happy mood since past two days? Wasn't everything going, for the first time in days... so very normal in his life? But of course, how could anybody let it last. No matter how Arnav Singh Raziada believed that he wrote his own destiny, he knew that he was one insecure bas***d. Yes, that's what he was. In fact the insecurity was so large that sometimes it felt like it was eating him from the insides. And sometimes, it burned!
He did not know what this insecurity was made up of, what he did know though was that, with his insecurity, he also carried a huge amount of guilt within him.
Now whether this guilt was greater than the insecurity, or the other way round, was another question altogether. But they were both there... just fighting their way up to be larger than the other.
He closed his eyes and let his head fall back on the soft leather on the chair. Suddenly the affect the whiskey was causing din't feel very welcome anymore, his head felt heavy and his shoulders... felt like somebody had kept two heavy rocks on each side. And the room suddenly when warm, so warm that it seemed like somebody had switched on the central heating.
He removed his blazer, throwing it over the conference table. He then loosened his tie and undid the buttons near his throat to let in some air. Next, he went on to undo the buttons near his writs and folded his sleeves up. Better, he thought, definitely better.
He closed his eyes as his mind went back to the phone conversation he had had with Mr. Chaudhary and he was reminded of the things he tried very hard not to remember: Sheesh Mahal, ownership rights and his father's ultimate death.
And in all this Arnav Singh Raizada was definitely and most certainly involved, making him in some way or the other, responsible for the ultimate cause.
As realization struck him, he opened his eyes suddenly, straightening his back, he said to himself... "It's guilt, the guilt is definitely bigger."
x---------------------------------x
23 October 2012, SDA, 9 am
Since it's my day off, I'm going to Shantivan to spend the day with Anjali.
She told me that I just needed to be there today.
I heard him and Aakash are going to be home today as well. I wonder why?
x----------------------------------x
23 October 2012, Shantivan, 11 am
Hey devi Maiyya! He's here.
In fact he just walked in from somewhere.
And he looks visibly different. His shirt is undone, and waist coat and blazer missing. His hair looks messed and eyes, bloodshot.
He looks like he has been working all night. Or drinking. I wonder why? I hope he's alright and gets some sleep soon.
I don't think he saw me just yet. He did look at me, but maybe he was just looking through me.
x-----------------------------------x
23 October 2012, still at Shantivan, 11:25 am
He just came down to get some aspirin, I suppose.
This time I'm sure he looked at me. But when I raised my hand up to wave at him, he just turned around and left for his room.
Why was he doing this? Why was he acting this way?
He does look quite lost. Maybe he's having a headache? Maybe I should just go up and inquire about his health.
I shall do just that... since Anjali is busy anyway and I do not have anything else to do.
x---------------------------------x
23 October 2012, His Bed, 1 pm
He's sleeping.
What am I doing here?
x-----------------------------------x
'Sup? Short update is better than no update?
I know there will lot of questions and confusion regarding this one.
So bring it on!
Refer to chapter no. 5 - The Road already Taken
#JustCan'tStayAway!


Edited by Anarocksick - 15 June 2013 at 7:25am