Madhubala Ek Ishq Ek Junoon:
"You scratch my back and I'll scratch yours." ' This says it all abt madhu n rishu !!! U r helping me cry in turn ill help u cry 'u hurt my feelings !! i hurt ur feelings!! u fight ..i fight!! lol..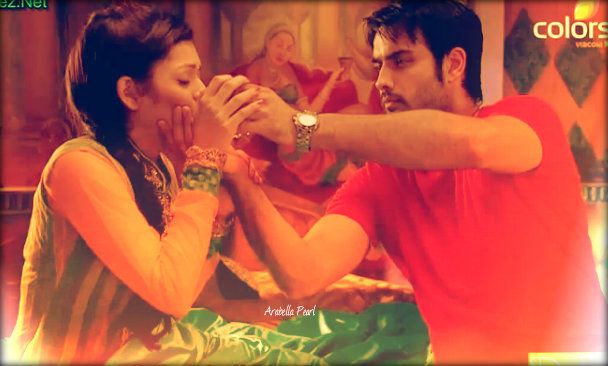 What an amazing week it has been for all us fans' the Entire team of MEIEJ had given the viewers Super Duper Madhulicious n Rklicious Episodes!!! Their mind blowing expressions n their attacks on each other .. a treat to watch...full on fire between the lead pair!!! Am simply lovin it!!! Rishabala Rocks!!! DVDians Rock!!!
Rishu is one of a kind!! Who doesn't want nybody to feel sorry for him.. Specially madhu... When his mom tells him that madhu wud not have done this if she had known how much those pictures meant to him..he asks her to keep quiet abt the past n those memories that's stuck with it 'he knows the world knows his past already n has made a tamasha out of it!! He is least bothered abt the world now!!' He is just worried abt Madhu!!! What if she comes to know? Is now his biggest worry!! The dialogues he said to his mom today clearly proved that the world doesn't matter to him anymore... it's just MADHUBALA ' His Lives Centre!! His world has already started revolving around her!! ' Whether he admits or not madhu is special to him in every single way!!
Deep down inside his heart he perfectly knows that she is "HIS TIGRESS" ' no wonder he is been called a tiger in the Flash back scenes!! He wants her to fight him... he said it all himself in the hospital remember' he hates seeing her cry!! When madhu came running out of her house n sat in his car I could see the Anger in his eyes as if someone had hurt him!! .. He tells her in a polite way...Makes her realize that he himself had not let her weep so much!! He is proving his point to her that he treating her like a princess in spite of calling her the servant maid!! The stare he gives from inside the car through the glasses!! Looks above the stairs ' glares at trishna' like how dare u woman? How can u make my tigress cry kinda look!!! I loved that!!!

Back to today's Episode 'he has already started explaining his point as to why he came in to give her the medicines rite?' if he had not stated the reasons it wud have been just fine.. y did he do so ?? time n time again when he does something good for her he immediately covers it all up with a fake mask to prove a point that he is not affected by her!! He does not stop with it... He gives a rude cover to it so that Madhu too doesn't get affected by him!! Just to make her brain clear he opts for reasons!!!
I know this story is passionate... We all know it is!!The junoon is definitely goin to leave us all astonished ' the story really seems to be untouched n no way copied!!
One more thing what I noticed in today's episode was... just b4 madhu sneezes RK was telling her...
" aapne aajko itne khubsoorat banalo jab kal is duniya se jaogi.. chere par muskurahat lena joogi..ye tumhe RK ki se dawai banwakar bi "
'"bless u"
.."bolo thank u" ..."nai" .. "koi baat nahi .. lo usse peelo" ..
Just see where he stops to say god bless... usually when we say god bless after a prayer/wish it means it will be fulfilled by the blessings of the almighty...
So it was when Rk wished...She sneezed... He said bless u...which means all those lines which he said is gonna come true in their lives by the END is it??!!! Is that an indication of Madhu dying in the arms of her beloved [will soon be]?? Or will he be the medicine for her survival?? ' gotta wait n watch!!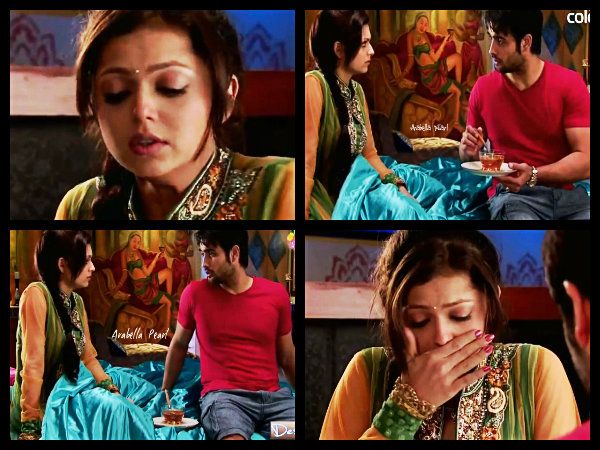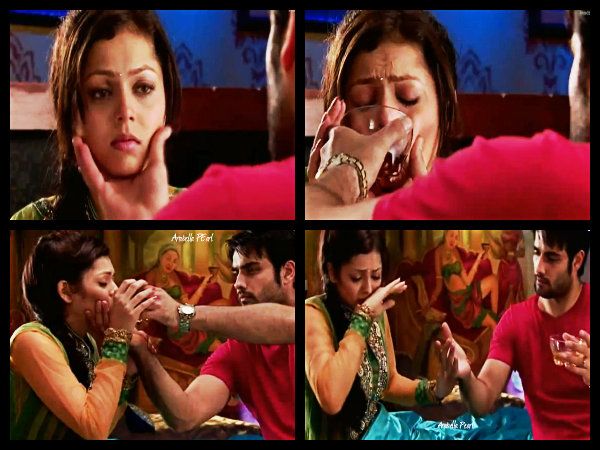 Finally!!! he said...
"tumhare liye tumhara RK " ' whoa!! Whoa!!!
whatte dialogue!!! Loved it absolutely!!!
"The Pervert in the Precap" ' Sikku!!! Was not shocked to see him flirting' I knew it he was in for Madhu' we all knew it b4 hand!!.. lets just say ..bring it on u brainless sick Sikku it's just goin to pave a new way for the passionate lovers to romance'!!!
Finishing with these lyrics I came across ''
"Ek Shahanshaah ne Banavaa Ke Hasin Taajamahal
Saarii Duniyaa Ko Muhabbat Kii nishaanii Dii Hai
Isake Saaye Me Sadaa Pyaar Ke Charche Honge
Khatm Jo Ho naa Sakegii Vo Kahaanii Dii Hai"
p.s: loved Roma for the first time !!! way to go woman!!! thank god u realized the difference between a heroine n a Vampire!!!
Sayonara!!!
Feel free to share ur views' point out the mistakes I made kindly ' it will help me improve ''
luv n
BellaPearl
DO NOT COPY THIS POST AS THIS IS EXCLUSIVE TO INDIA FORUMS


Edited by ArabellaPearl - 10 September 2012 at 2:43am