Originally posted by ummesulaiman
Okay Guys...it's been a month and as promised it is time to name a winner for this game.
Here are the scores for all the participants...(except me...
...I mean I can't be expected to reward myself...
)
Athisda: 17
Aymee: 1
Bhagyashree: 1
Brainychild92: 28
dhoomdhadka (Anshi): 9
Mayusushita: 1
Priyahmt: 1
Sadi: 21
Stefanandre (Karen): 2
Swati_: 1
zoya_nazia: 20
So the undisputed winner of the game is...none other than Brainychild92...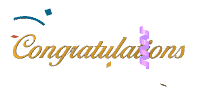 I personally want to thank everyone who participated in the game...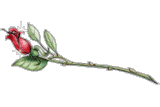 Although we have declared a winner...feel free to continue playing just for fun...
.
first i'd like to say.. ya u were right. i meant hum apke hain kaun but for some stupid reason i wrote maine pyar kiya..lol
second YAYY!!! WHOOOTT!! I WON!! lol it was fun playing.. i didn't even play to win but in the end i did so yayy!! pm me for more games as i dont visit many forums nowadays and i got this game through a pm too.. i'll surely participate more that way :D
and thank you al!!!