Originally posted by sunshine99
Dear writers/makers please give Anjali's character a single direction... either she is in a mental fog owing to loss of her child and is reluctantly with guilt deceiving the loving family because her husband's constant reminder of dying opens up the raw wounds about the fear of loss every time or she is a woman who does not care about family,her dead newborn and is heart,body and mind loyal to Shyam even though he is vile because her love for him is a flaw which she is aware of...
Rangeela re tere raang mein yun rangaa hai mera mann.. chaliya re...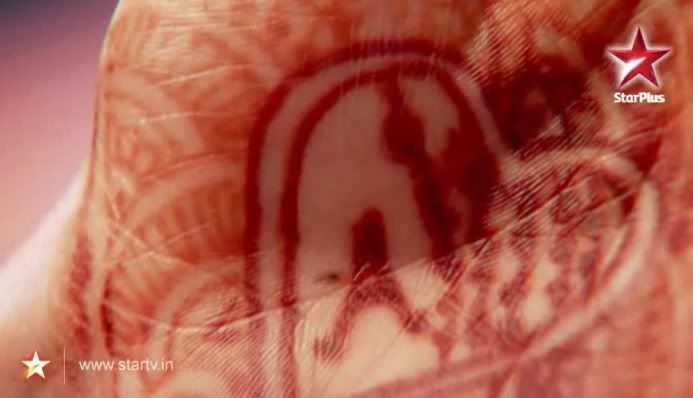 Pic Credit: sarun_deewani
Khushi has an A written in her heart...it will beat for Arnavji hameshaa...every day, every hour, every minute and every second... Di's well being foremost in Arnav's mind how can it not be so for Khushi? She catches a glimpse of Shyam making an escape from his meeting with Anjali and rightly deduces the reason for her sister in law's mood swings...She sees the wolf again in the guise of a sheep's clothing and believes in his goodness and concern for Anjali.. Convinced of his intentions she is ready on her mission... manao Arnavji for letting Shaym in Anjali's life...
6 months back Arnav fell for Shyam's lies and deceit.. he learnt his lesson... Khushi too has seen the evilness of Shyam.. infact more than Arnav. She still is unable to understand the mean streak which is evident in the guy... It is said that relationships are strained by the people who are in it.. their actions.. their beliefs...The opposing belief regarding Shyam will bring in the first serious disagreement among the love birds post confession... would be interesting to watch if the maturity experienced in the relationship until now still remains?
"I can only be thankful that she is a figment of the writer's imagination who conveniently forgets the chain of events that nearly killed her and Arnav besides bringing untold misery... for the sake of introduction of a new story track... because there lies the opportunity to make her smart again when the plot would again deem fit..."
Koel
thanks for voicing
the disconnect that I'm now feeling for both Anjali... and Khushi! Looks like detox session 2!