JaiGanesh ShivaOm
Hi all, I'm Sia.
I have got this privilege of updating the Written version of the show for
Mondays
and
Fridays
.
I would like to thank you for giving me this opportunity.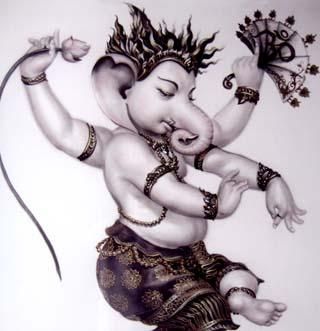 Devon Ke Dev Mahadev7th-Sept-2012 : "Ardhnareshwar"



Mahadev and Parvati are now at Kailash- there home at last!
Shiva says to Parvati that, he is now feel that this time he going to start a new life as a married man again. (Sorry couldn't hear what exactly Shiva says cause of the BG)
And that now she has become eligible to attain 'Tantr gyan'. Saying this they go ahead to finish their unfinished task.
Swarg lok:
All the asuras dance around the asparas befuddled!
Takki enters the scene and is vexed seeing this and cries out "Stop it! (Like a school teacher does disciplining notorious kids
) What are you partying for? You are partying that my end is coming near. Are you all unaware that Shiv and Parvati have reached Kailash, Shame on you!"
Shumb replies "Don't worry man! "
"This situation has arrived just because of that, Its my stupidity that I was expecting help from you." Takki shouts.
Shimb orders Rakt beej and Dhumrlochan to go back to earth and destroy everything..do as much blood shed as they can!
Takki ask how will that help?
Shumb "By this, Mahadev will be angry as he great love for both Kailash and earth. So he will come definitely come to earth to save humans.. In the process of slaying Raktbeej, more number of Rakhtbeej will be created. Mahadev's focus will be in slaying them and at that moment we will kidnap Parvati. Don't get this out of your mind asur raj that our greed to get Parvati is more than you fearing your death."
Caves of Kailash:
Shiv and Parvati sit on the ground with the hawan kund in their front- with fire lit with sandalwood sticks...
Then Shiva asks PArvati to put on the garland of skulls onto herself for the 'MundMal' sessions.
She is a little scared and hesitant on putting it at first, Shiva observes this and asks if she still has any doubt in her mind.. to which she nods as a NO and puts on the skull garland.
Shiva says "This is the time when all your curiosities and questions has to be answered. " and continues
"You would be very curious to know whom does these skulls belong, what is the reason behind their plight. These skulls belong to you. "
Devi Parvati is shocked to hear this.
"These souls which resemble prayts aren't souls in reality. They are the unfulfilled wishes of your previous births which didn't allow you to reach me." says Mahadev.
He continues explaining the Mund mala gyan" Human body has 7 shareer, in which 4th is the 'Gyan mae koskh' hear wishes and desires reside.
When Desires become powerful the vibrations created by it will bind the 4th shareer(body) to 'Prayat Yoni' Pure souls will move on to start a new life. But the 4th body which is still stuck with those desires will suffer in Prayt Yoni . All these skulls are your previous birth's "
Parvati feels sad seeing all this.
Parvati questions that why didn't he gave them liberation?
"
Cause only you can liberate your unfulfilled desires not I
and the only way to do that is to get the complete knowledge. that's why I have preserved these souls since a long time. " says Shiva
Then they start the Tantr vidya session.
"Everything is perishable Pavati, only Knowledge is the truth! " Shiva utters before going into the meditation.
As they start the Tantr- Mundmala session all those souls rise above their respective skulls and get liberated.
Now the Energy of both of them comes out of them and these combined energy(Shakti) and there Energies become one... As the supreme 'Ardhnaishwar'.
Best example for energy transformation- as energy is nether can be created nor can it be destroyed.
Shiva become Parvati and Parvati becomes Shiva.
Shiva tells "Now that you have got this knowledge of Mundmal, embed this in your 8 chakras, do remember one thing that this power will help you to slay the evil demons and protect the world. Using thses powers you can change many forms "
Now Parvati takes some water in her hands and sprinkle them onto the skulls which are their on her neck so as to liberate them...
and says "I will now taking all the unfulfilled wishes of my previous birth and Prayts dissolve me.. resulting them to die off."


Vaykunth:


All the devas are at Vaykunth.
Vishnu shares "At the beginning of the universe Adishakti has made three parts of her . For the benefit of the world she categorized into three which are Prosperity (wealth), Knowledge and Shakti (energy- power).
Knowledge was taken care of by Devi Saraswati, Wealth by Devi Laxmi, but there was nobody who too care of Shakti. This is why aur- demons n yaksh misused power, at the end Devi Parvati took the charge of power. "
Indar is super excited abt the news and is hopeful that they will get their swarg back.
Vishnu says that there is much time...
Indr has a mini heart attack! Vishnuji is playing games by not giving him a staright answer abt the future. He says that there is a catch here that Mata PArvati might not agree.
Vishnuji suggest to persuade Mahadev to coax devi Parvati.
Parvati apologies to Mahadev for keeping him wait for decades.
Now Parvati devi decides to apply her knowledge of Tantr vidya.
Devi Parvati gets blurred flashes of her fearsome form of 'Kali'
She couldn't believe it and is very upset on this!
--_*_*_*_*_*_*_*_*_*_*_*_*_*_*_*_*_*Precap:


Shiv n Parvati are at the Manasarovar lake ... shiva's voice at the back say " Are feeling the cries and lament of the humans on earth?"
Parvati mata request Mahadev to order her..
Siva says slay the evil minded one's.
_*_*_*_*_*_*_*_*_*_*_*_*_*_*_*_*_*
Thanks for liking the WU
Have a nice weekend!
Regards
Sia