First of all, I know there is no excuse in this world good enough to compensate the fact that I FORGOT it's your birthday today...
In my defense, my week has been really hectic, what with exams next week and mentally screaming at the Cvs for screwing with my Viraat...
I'm really really sorry Ash...
But, better late than never...
Here's wishing you a VERY VERY VERY
A big big hug to my first commentator on IF, my first friend and my first guide to my VirMan dreamland...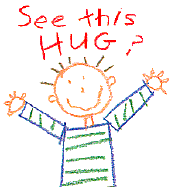 Edited by AngelicDemon - 07 September 2012 at 6:56am