Originally posted by NoorFatima
Originally posted by aashluvsmaan
Originally posted by gmsRk
Originally posted by NoorFatima
Originally posted by gmsRk
Originally posted by aashluvsmaan
Originally posted by ..Adeena..
Originally posted by Arnav90
Originally posted by ..Adeena..
Originally posted by gmsRk
Originally posted by Jarin04

Hey everyone i'm new here. So my funny childhood memory is- ekdin maine ek chipkali ko khane ki koshish ki thi. At that time i was 3 yars old. Still when i remember this i can't stop laughing. My first crash- well mera first crash James Franco hai. Use dekhte hi mera dil mai gana bajne lagti thi
Same thing i did but with cockroach..
i was a 10 month old crawling baby... i tried to eat a cockroach... it was almost in my mouth that my aunt saw me and took me in other room... still my COusins tease me that u were abt to eat a cockroach..
Cockroach i hate them i can't even tolerate them in 10mt distance of mine, Jab bhi dekhta hoon immidiatly chappal utha kar marr deta hoon
and wen i grew older a bit.. at 5 or 6 yrs of age.. i used to hold cockroach from antennas and used to throw them outside the window...
Ewww
i still scream bloody murder n run around hopping on both legs
it was only a few weeks back that i danced with a cockroach...
RUMBA kia kya
naah...itni khush naseeb nahin
ye dance tha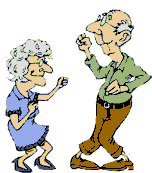 Meri subah subah pet me dukhing itna hass ke
@Fatima...emotionless bimbo nahi pata
.. join the "laafing say pait dard" club
and arnav told
but why emotionless bimbo
Have u seen more than 2 expressions on her face
The song is sung by shreya in such a way...all teh expressions are in shreyas vioice..not on Kats face..
Errr...act all guys only concenttrated on her kamariya.
to chehra kisi ne dekha nai