One standout tactic that almost never fails to get noticed is right on, putting it all on the table, constructive criticism.
Why I Love Constructive Criticism ???
Because I love IPKKND way too much and I miss OLD IPKKND way too much. AS SIMPLE AS that.
1) Most people don't like giving criticism
Giving a compliment is easier to do and you rarely risk any kind of backlash.
2) Most people don't like receiving criticism
Once you can discern when the message is one you really should listen to, you'll grow much quicker.
3) Constructive criticism builds mental strength
The more criticism you hear, the more you'll be able to know when it's legitimate and when it's not, when to listen and when not to.
4) Constructive criticism has value that compliments can't have
Good constructive criticism, though, teaches you and in so doing, helps you now AND later, leading you to get more positive recognition with it than without it.
5) Constructive criticism is more likely to show off your skill than compliments
A good criticism shows that you were listening, analyzed what you heard, applied your skills and were able to communicate it back without leaving your audience feeling insulted.
6) All criticism is a sign of success
Getting people to react means engaging them. Getting people to spend a half an hour or more in response means really engaging them, to the point where the results will be memorable.
7) Most people just don't do it
At the end of the day, most people just won't bother giving you any constructive criticism. If they think of it, they're more likely to file it anyway and move on, creating a personal brand-building opportunity for those few people who think it and act on it.
Then there is another thing called BASHING and BASHERS..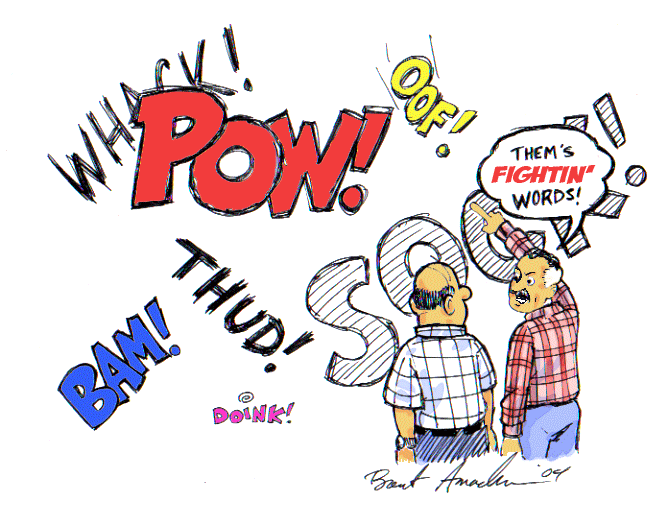 So my dear Yaara, Please try to understand the difference.
Those who are posting their views with constructive criticism are not BASHERS.
Atleast TRY to understand their EMOTIONS..
They have BRAINS and and are not FREE.. They love the show as much as you LOVE them. They are pretty serious when it comes to the show or it's characters.
So TRY to understand their EMOTIONS once in a while pleeejjj.
And still if you feel that this constructive Criticism will not help the show for it's betterment, then please don't open such threads.
Please read threads which pleases you the most. For an Example Drooling Posts, Puzzles Post etc etc...
Thanks for reading my post yaaras..
CUT IT.
P.S. ( My post do not have any hidden meanings, I have explained everything here itself.
Sidhi Baat No bakwaas..
)


Edited by Ni1234 - 07 September 2012 at 6:06am