Huge thanks and Dedicated to Turags and Deepa
Nidhi: "Kuch Kuch hota hai Dr.Ashutosh.. aap nahi samjhoge"
Ashu: "Kuch kuch hota hai Dr.Nidhi..tum nahi samjhogi"
Aahana: Mom...Guess what...I am in love.. I love Dr.Ashutosh
Mom: Yeh bahut khush khabri diya tune beti... myself and your dad are very happy... We will start all arrangements right away...next week sagai aur dus din ke baad shaadi ka murat pakka
Amar: Bhaiya... mujhe jis sacha pyaar ka talaash tha .. voh mil gaya bhaiya.. mujhe Dr.Nidhi se pyar hogaya...
Bajrangi: sach... Yeh toh badi khushi ki baat hai.. main abhi saare dhobhi ghat ko sajaaonga.. band aur baraat leke Dr.Nidhi ke ghar jaayenge...
Maa ko shagun ka thaali tayyar karne ko kehta hoon.
.. next week will be sagai and wedding after ten days..
Dubai se dawood bhaiya ko bulaaonga.. next galli ka chota rustum dinner arrangements karega..






* dhoom dhaam se shaadiyon ka arrangements... Girls in chamkili dresses roam around with plates of goodies unnecessarily and keep giggling for no reason *
Ashutosh with sulking face...but no one notices.. BB talking to people enthusiastically...
Nidhi with super sulking face... mechanically doing things... But no one (including RAnji) notices...DB talking to people animatedly...
(viewers aghast..running post to wall to know what is happening... Certain logical heads asked how could they go for bigamy... Alas!!! hush..hush..chup..chup..
Viewers are in two parties... Nidhi..hai..hai... Ashutosh..hai..hai..
but in unanimous tone: Mallika better thi isse..)
On the Sagai day...
Nidhi: Main yeh sagai nahi kar sakti...
Ashutosh: Main yeh sagai nahi kar sakta...
They both run ... start their cars.. driving so fast... over the circle and cross the same old Husratganj pink and ivory buildings
The great Milap... stop and run to each other... hug... camera in 360 degrees...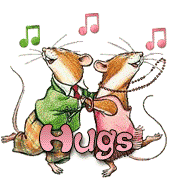 Somehow, every person reach there ... khushi ke aasu in the eyes of Amar, Aahana, their respective parents, DB, BB, CB, Anji...
Shubham.



Viewers: we are very happy for AshNi.. who is Amar? who is Aahana?


Edited by mudraswathi - 07 September 2012 at 3:03am