Beware of essay!
The episode has been dissected quite beautifully by both Mini and Piyu
I will talk about symbolism.
First 'Aur tu' scene gave out a strong indication how - "Kesar ki duniya Gulaal k irdh girdh ghoomti hai". This was Neil's first epi that I had seen after leap and I found it utterly romantic when he said, "Sirf Rohan?". Gulaal went on and on abt others, and Kesar was like, "Cut the chase, what about you?". Loved his directness which is maintained throughout the serial.
Symbolism: For Gulaal it was always others before self and for Kesar it was Gulaal before anyone else
"Aur Tu yaad karti thi, mujhe?"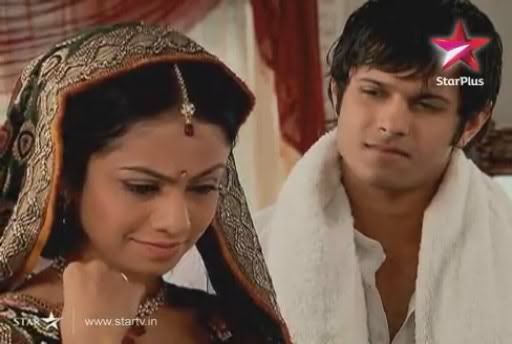 Both their smiles are portraying different emotions- Gulaal was like u never replied to any of my letters and Kesar is like if only u knew that I have been doing nothing but that all these years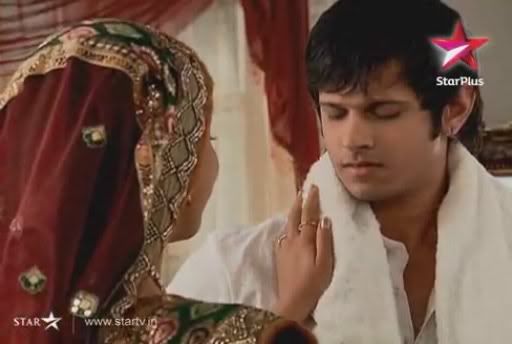 Loved these little nuances that the director added
Kesar's brilliant "Why" when Gulaal gives him the purple kurta and the burning scene with which Neil stole the show
KT's headache inducing dream sequence- Ya, i caught a symbolism there also. As Talli leaves the room giggling away thinking abt her dream, she catches sight of the burnt Kurta.
Symbolism: Talli lives in a dream world but the ugly reality will be thrust on her face.
On a side note, Talli seems totally brainless in this epi, how cud see give the dantmanjan smile after what Kesar did to her and Kesar's glares at the puja. Watch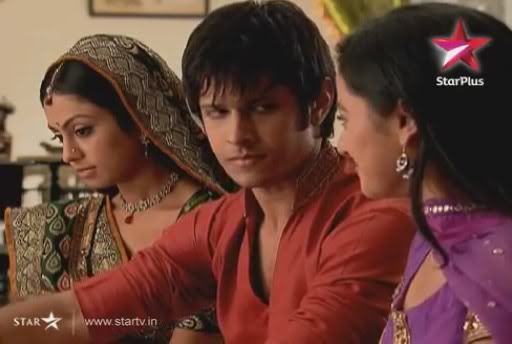 Seriously, he is glaring at u, stop the
Kesar and Gulaal's talk at Kesar not wearing the clothes Gulaal chose and how now he makes his own choices
Symbolism: A very straight one to know. Kesar will not let Gulaal impose her decisions or likes (Talli) on him. Kesar will make his own choice(Gulaal). Brilliant writing
The Touch scene...beautifully done...there was no harshness or jerks only subtle reactions but delivering the message loud and clear. Neil and Mansi talked with their eyes throughout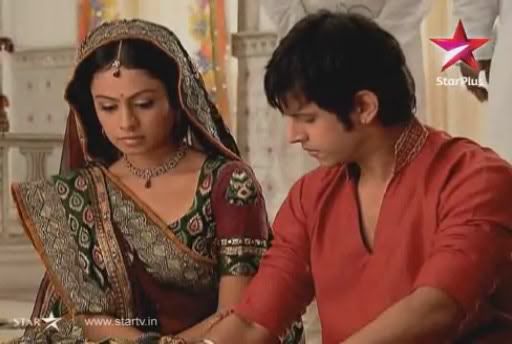 Gulaal now cannot deny the big change that she denied when she first met Kesar ,to herself that is.
Things cannot be taken for granted in GK relationship anymore. Much more superb scenes coming up next week.


Edited by prachurya - 01 February 2013 at 12:15pm