In the absence of our real charismatic Viraat, let's remember all the things that he did for his partner to keep her happy.
Presenting to you, a montage of the length to which Viraat would go to get that smile on his Maanvi's face, from his point of view.
The post became too long, so I've divided this into 2 parts. Mind-blowing response? Of course, I'll make you guys a part 3 too'
I'll reach for your hand in the cold of winter; I will reach for your hand in the heat of summer. But if our short life doesn't reach the dawn of spring, I PROMISE YOU, in heaven, I will reach you with my wings.
I'll find you if you're lost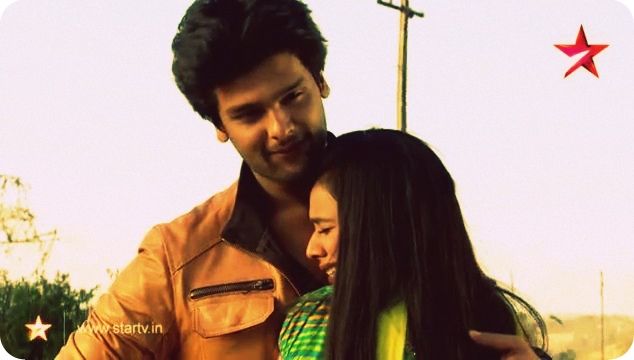 I'll hold you in my arms like you've never been held before
Every time you shed a tear, my heart cries along. So I'll hold your hand for as long as you need me; for as long as it takes for those tears to stop.
If I had you with me, I could do anything; be anything. Superman? Maybe. World's best musician? Maybe as well.
I'd defy the world to defend you; I'd lose myself to find you
I would keep your little punters happy so they can't help me pacify you when you're too mad at me
When you're hugging me tight, right by my side; I pray it rains for the rest of my life.
When you think you're going to fall, always know; I'll be there to catch you
That's it for PART 1. Part 2 will be uploaded soon. Enjoy!


Edited by AngelicDemon - 07 September 2012 at 6:06am