"Hello aunty! Where is she?"
"Hi bacha! As usual in her room sleeping like logs!"
"Argh nerve of this girl! How the hell she can sleep today! Doesn't she have any manners?"
"Ha-ha! You are there to teach her manners so she doesn't want to learn them!"
"Uff what to do with her! Anyways I am going to do my part of job now!"
"Yeah and do look after her! This time she couldn't perform well in exams and because all your answer scripts were shown yesterday she is quite upset due to which she forget today's date!"
"How can she forget what is TODAY! Is she even a human?"
"Ha-ha! I guess no!"
"Okay aunty I am going to wake that kumbhakaran!"
"Best of luck bacha!"
"Thank you aunty! That was highly in need!"
With that, she climbed up the ladder towards her kumbkaran's room. (For all those who don't know about kumbhakaran, he was the person who used to sleep for six months continuously in the Indian myth Ramayana.) On reaching her room, she saw what was expected from her. She was all wrapped in her "soft babyish blanket" and her books shattered all over the place. She went red with anger seeing her sleeping peacefully when she was so tensed for her. She went straight and took off the blanket off her and there 'her kumbhakaran' started cribbing when she felt that there was no blanket over her to protect her from harsh sound which were coming from the house next.
"MUMMA! Why you removed blanket? I want to sleep! Can't you see your daughter sleeping peacefully?"
"O Mumma's child wake up right now else you will have a very nice cold bed bath!"
"YOU! Who let you enter my room?'
"Dear tell me one reason why anyone wouldn't let me enter 'YOUR ROOM'?"
"Argh! Chuck it! What do you want?"
"Shut up you kumbhakaran and come with me and dare you show your laziness in front of me!"
"You know what? I am still wondering why I chose you as my best friend because from no angle I can see you doing anything what a best friend do!"
"Even I don't think you are my best friend! Now get up and come!"
"Where? *pouts*"
"To hell! Now can we leave?"
"You know what?"
"No I don't know what!"
"I hate you Sharon!"
"Ditto here Kria! Now stop cribbing and come with me!'
"Coming madam! Will you let me change?"
"On second thought no! You are looking cute in your bunny t-shirt and your boxers!"
"Ha-ha so that I can be laughing stalk for everyone na?"
"OMG Kria since when you started reading my mind? Why didn't you tell me?"
"Hawww even I never knew about it! Thank you Sharon for telling me! I will be grateful to you for lifetime!"
"Mention not dear!"
"Now get out I got to change!"
"Why should I get out? Firstly I am not a boy with whom you should be shy and secondly what are bathrooms for?"
"Argh fine sit here and feel like home!"
"Oh yeah because it's my home!"
With that, Kria went inside and started murmuring.
"My home my foot! I swear that she is the most shameless girl I have ever come across with! Why do I always get such idiot?"
"No need to murmur Kria I won't leave you ever!"
"God save me!"
After 30 minutes'
Kria came out of bathroom in beautiful purple dress.
Sharon saw her, smiled, went to her, and gave her a box. Kria opened the box and to say that she was shocked would be and understatement. The box contained the pendent, which she wanted to buy since long.
She turned to Sharon and her eyes were full of questions.
"Why you brought this?"
"*god mai iss ladki ka kya karun? Isse toh itna special day bhi yaad nae hai* Actually yesterday mom brought it for the servant of my house but she didn't came so I thought to take it for you!"
"OMG Sharon I am in tears seeing your love for me!"
"I know! I love you too!"
"Huh!"
"OH god! I forgot I had to take you somewhere! Now come with me!"
"Okay meri maa!"
At a caf'
"Is there anything wrong Sharon?"
"Why so?"
"Because without me begging you, you bought me to my favorite caf house!"
"Today I am in a very good mood that's why!"
"Why? Did anyone propose you?"
"Why your mind goes on second track always?"
"How can I decide that? That's my mind's work!"
"Argh no one can win against you!"
"See I told ya I am undefeatable!"
"Yeah I can see that! Now can we leave! I want to have chocolate fudge!"
"Okay chalo!"
At the caf, they were enjoying so much and teasing each other. You all must be wondering what is going on. right? He-he read further then you will get to know!
"Sharon still wondering what happened with you! You are doing all the things to make me happy what's the deal?"
"I am pregnant *with full of irritation*!"
"Are you freaking kidding me? *teasingly*"
"Yes!"
"*Argh I swear agar aaj iski birthday nae hoti toh mai iski murder kar deti!*"
"Chale gotta do some shopping!"
"WHAT! Why do you want to be penniless! You know it very well that there is no limit for my shopping!"
"*Yeah I know mai aaj puri kangaal hone waali hun! Koi mujhe bachao iss chudail se*. You are my friend stupid! I can do this much for you!"
"Thank you! Love you so much!"
"*yeah mujhe kangal jo kar rae hai.* Love you too."
At the mall'
"Go and select what you want to buy for yourself."
"Yup I am going! It's going to be so much of fun making you penniless!"
After four hours of shopping Kria finally selected some things for herself.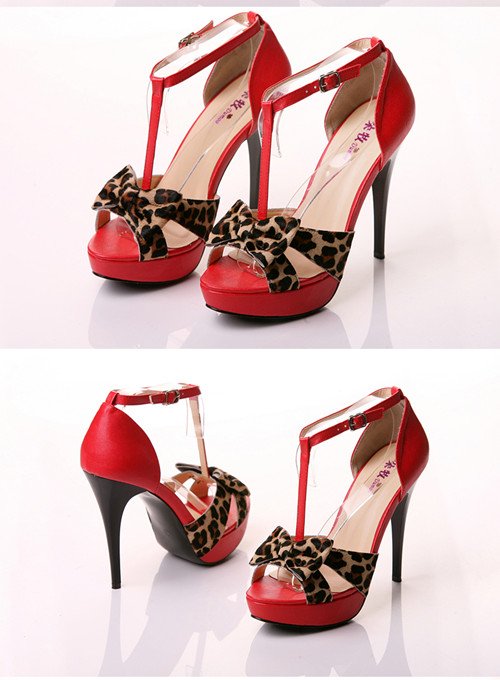 At 7 pm'
"Okay now we reached home you go and get ready in the stuffs you got for yourself along with the pendent I gave!"
"What is so special today that you are doing so much? Am I forgetting anything?"
"No not at all! I am saying as I want to take you somewhere and I know you love to be presentable that's why!"
"Okay! Acha tell me aren't you planning to kill me? No then you don't need to change my dress na as I am already in new set of clothes!"
"Yeah kind of!"
"JA tu mar jaa!"
"Kaise yeh bhi bata de!"
"I hate you!"
"*bas yahi baaki tha! Ek toh itna karo madam ke liye then unke nakhre saho!* ditto! Now go!"
At eight Kria came down stairs just to see Sharon already waiting for her and to her surprise, she was also dressed as if she was going to some party! Now she really doubted what is today. Is it some important day?
"So now where we have to go?"
"I don't find any need to tell you this!"
"Huh! God what kind of people I am living with!"
"with devils! Now can we leave?"
"yeah!"
With that they drove to a place unknown to kria and she was now in real dilemma. Poor soul was getting tensed about what she forgot and here miss. Sharon was enjoying this very much. She was loving this side of kria and wanted to tease her more but than she was getting late so she dropped the idea. But whatever it maybe Sharon had the best time irritating kria today.
"finally we reached the venue!"
What kria saw left her still. She was standing outside her dream party venue in the city. Now this signifies that she is the biggest idiot to forget something really important but what is that was revolving in her mind.
"*mai kya bhool rae hun? Jo bhi hai I hope kuch important na ho!* why you bought me here?"
"If I started answering you then I can spend the whole night here with we both standing on this high heels which you can never resist for more than six hours."
"okay lets go"
When they reached inside it was pitch black. Kria started calling for Sharon but in return she got no reply. She got tensed as to where Sharon disappeared. Now she started calling her frantically but no response