Theek hai.. since my previous track did not get any TRP, I am re shooting with track change..

Deepa ka FF/OS:
(aka Deepa's beautiful dream)
Deepa office se ghar ja rahi thi... She was thinking all about how to cook HCK /MM

.. did not see where she was heading... Suddenly it started raining...

. chid gayi... chee..chee.. kitne gande rain hai... Ashuji saw her.. brought an umbrella..but by the time, he opened the umbrella...
Suddenly found herself in the Usmanganj wale market place... ashuji was following her..Deepa turned to Ashuji..

...Ashuji: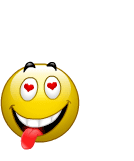 Two rowdies saw her... started following... Deepa bhaag rahi thi... bhaag rahi thi.. Ashuji peeche..peeche..there was a wall...Deepa wall chad gayi... alas! Ashuji couldnt...

..rowdies have stopped and laufed at them...HAHAHAHA...HAHAHAHAHAA...

Deepa took two steps back... came runnning.. jumped over one fellow... and gave 1,2,3,4 dishoom dishoom to the other fellow...

..tied them both with Ashuji's hand kerchief... (since Deepa always uses face tissues)

and called the police...

Howzzaattt???