BIRTHDAY WISHES!!!
Name: Pari
many many happy returns of the day di
words fall short when i start to define how close you are to me
i really wanna say a big big thanks to you di always being at my side, when i was wrong you corrected me, when i was right you appreciated me, when i was hurt you cheer me up, when i was broken, you mend the broken ends, when i was happy, you laughed with me though you were sad within but you always smiled for me
its not that our relationship is ideal but it is special
i know di i've hurt you a lot, i think very badly too
but you accepted me whether i was right or wrong, you held me
di i feel sometimes very bad that how stupid i'm that every now and then i make mistakes
but your love always makes me feel so special
all the time after our conversation i end up with a big smile
you have always made my life bright
di this thread is a really really small token from us to you
life is so unpredictable, kal ho na ho, pr ye words hamesha rahenge, so for every coming years you will read my this msg and smile
di i just want to salute you for ur strength and power. Proud that i'm ur lil bachhi
i know ap k phone pr bill bahut ayega so maximum bat yahi keh dala maine
ap soch ri hongi b'day mera h to bill kaise mera ata
call to mai krti pr waise b call back to ap hi krti na, mera call kaat k
by god di
well i wish your day will be pretty gud
enjoy, have fun. Keep smiling always
once again happy b'day didu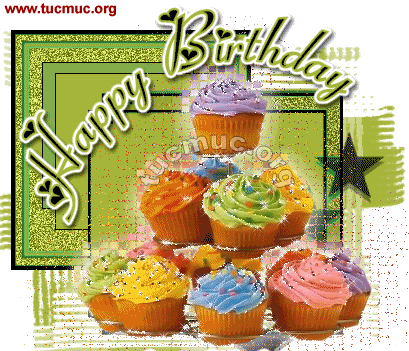 thank you di for everything
may you get every happiness of world
aur jaldi jaldi shadi karo di, tabhi to mera number ayega
dont forget to share ek saal old ho ke kaisa laga
Love you loads di
A sister's love is special
in oh so many ways
miles stretch between us
and minutes turn to days.
We've shared so much as children
the tears, the joys, the pain
A lifetime spent together
those memories remain.
In times gone by we've pondered
the paths our lives have taken
Knowing that in spite of this
our sister love unshaken.
A sister's love is special
in ways that are unspoken
Still that binding force exists
our sister love unbroken.
Love you so much di
Gifts, made on request(credit- Faiza-)
:

Name: Simran
Msg for her:
HAPPYBIRTHDAYVEENIE DI!!!
I hope you have a wonderful, fantabulous, spectacular (insert more adjectives here
) birthday!!! May God bless you & you get health & happiness always
Thanks for being an amazing friend & big sis! It's always fun talking to you, & you are really kind & supportive. I really appreciate that.
I love our weekly pms convos
Their so much fun. Whenever I first check IF in the morning, I look forward to getting a pm from you; giving me an update of everything & letting me know if there was a segment/or article, & your thoughts. I love how you care to send that to me, its so much fun chatting with you about HD & many other things
I never even have to check the forum when I first check IF, because you let me know what's going on, & then I know if there is any topic worth checking or not
Thanks Veenie di, for that
Where did you met her: HD forum
Why she is special: She's a gem! So much fun to talk to & such a sweetheart.
love you di!
Few questions you want to ask her: Why the username Adinats07? A favorite memory? How many languages u can speak, name them. From the forum, who do you believe is the most: (- talkative? -cutest? -sweetest? -most helpful? -most funny? -most shy? -most romantic? -most intelligent? -most creative?) And last question: a few words on me?
siggies/avis/FF/OS/SS/cards/videos you want to dedicate her:
Credit- Sadffi (Sadaf)

Name: Wardah
atleast i remember my name..hahaha
Msg for her: Happy Birthday, veena sis
. May u get every thing you wish for.
Where did you met her: I don't remember exactly..but we were talking to each other on some random inshi topic. n through pm's we got to know each other even more personally. n she calls me her bacha, which i find very sweet of her.
Why she is special: hmm she is special coz she is like my sis. n those who have some kind of relation are VERY special to me. I mean it. and veena sis means alot to me.
she is a guardian to me. Protects me like m a real bacha.
i hope to chat with you more.
Few questions you want to ask her: Your Favorite Color?
Favorite Holiday destination?
Who is most important in your life?
Who will you chose, if given choice , Family or love?
Inshi or Amir juhi???
sorry for tough Question.
siggies/avis/FF/OS/SS/cards/videos you want to dedicate her:
Time for Gift! you favorite couples, Inshi and Amir Juhi
I hope u liked your gift sis
Happy Birthday Again ji
Enjoy your Day!!!

Name:
Shona
Msg for her:
Manyy Manyy Hapyy Returns of the Day...!!!
On your birthday, special one,
I wish that all your dreams come true.
May your day be filled with joy,
Wonderful gifts and goodies, too.
On your day I wish for you
Favorite people to embrace,
Loving smiles and caring looks
That earthly gifts cannot replace.
I wish you fine and simple pleasures.
I wish you many years of laughter.
I wish you all of life's best treasures.
I wish you happily ever after!
Where did you met her:
Sumit Vats AT..!!!
Why she is special:
Veena dii is really special to me, i admire her the most..
she is like an elder sister to me in the forum...!!!
Really like her straight and forwards answers...!!!
Few questions you want to ask her:
I know you are a big RaSu fan so i wanted to ask you, what made you fall for RaSu??
siggies/avis/FF/OS/SS/cards/videos you want to dedicate her:


Edited by -RaSu- - 06 September 2012 at 11:45am